Small Cells
Indoor Small Cells
Delivering seamless connectivity as mobile usage habits shift to in-building environments.
By some measures, nearly 80% of data traffic is now generated in indoor environments. Users are increasingly seeking data hungry applications and services in populated indoor areas such as airports, libraries, cafes and subways. Increasingly, indoor coverage is proving to be a key competitive differentiator. And many leading LTE operators have already undertaken significant efforts to expand coverage and capacity of their LTE networks to in-building environments. This new connectivity seeks to provide a seamless user experience for customers as they move throughout the network and at the same time holds significant revenue potential for operators exploring new vertical markets.
Samsung's enterprise cell can be deployed to achieve high capacity as well as expand coverage, enabling the voice and data solutions that businesses rely on. The enterprise cell is LTE-enabled and ideal for mid-sized locations. It is effective in hotspots with crowds of people such as shopping malls and especially enterprise.
LTE-U and LAA are newly emerging technologies that utilize the unlicensed spectrum to enhance LTE performance. Samsung LTE-U Solution is designed to leverage and aggregate the unlicensed spectrum with the licensed spectrum to further increase throughput for faster data services. Furthermore, the current LTE-U technology can be migrated to LAA technology with a simple software upgrade.
Quick, Easy Coverage and Capacity Expansion
Indoor coverage and capacity expansions are simplified by our Small Cells' 'plug & play' design. Maintaining feature parity with our Micro cell and Macro cell products in a form factor of less than 3.4 litres and 2.5kg, they are designed to provide ideal indoor performance and a multitude of deployment options--on the ceiling, mounted to a wall or simply anchored to a desk or rack.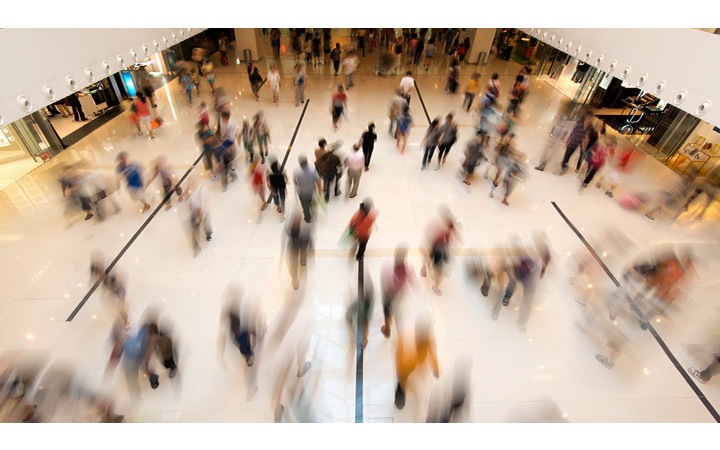 Flexibility in Deployment
Designed to support existing infrastructure, Samsung's enterprise cells offer flexible installation and deployment options. Common, field-proven clock synchronization techniques, such as GPS or IEEE1588 are fully supported, and a variety of backhaul types can be used, including copper, optical fibre or wireless microwave. Samsung's Enterprise cells are also equipped to support a wide range of common mobile wireless frequency bands in common 3GPP-supported carrier bandwidths.
Samsung's Home/SOHO cell is designed for simple 'plug and play' installation, supporting automatic location enforcement and frequency selection. With the Home/SOHO cell, virtually any customer can easily establish voice and data coverage where it is needed. Importantly, because Samsung's Home/SOHO cell supports VoLTE service, users can take full advantage of the latest LTE-enabled communication services such as video calling and simultaneous data and voice usage.

Furthermore, the Home/SOHO cell allows operators to extend their HetNet coverage to the local area, and thanks to Samsung's industry-leading interference mitigation technologies Home/SOHO cell users can enjoy seamless LTE service between all nearby Home/SOHO cell, other Small Cell and Macro Cell networks.
Straightforward Deployment
Due to the highly compact nature of Samsung Home/SOHO cell offering (less than 1.0 litres and under 0.5kg), it is extremely convenient to carry and can be deployed anywhere in the home. Each Home/SOHO cell supports up to 16 users at peak data rates of up to 225Mbps, and a coverage area of up to 1,000 square meters.

Also Samsung Home/SOHO cell supports 'plug and play'. With this function, users can easily install the equipment without requiring any expertise or complex installation procedures. Therefore, user can save manpower and installation costs dramatically.
On-the-Air Experience
Samsung's Home/SOHO cell established a significant presence in mature LTE markets, where operators are pushing their coverage to 100% and boosting network capacity to meet the demands of the latest mobile applications and services. Particularly suited to low-density suburban and rural areas, the US market has been a particular successful demonstration of the Home/SOHO cell's LTE capabilities. The Home/SOHO cell has also proven to be an important aspect of truly nationwide Voice-over-LTE coverage--a particularly important consideration as users are quick to notice the sub-par performance of legacy voice service once they've become accustomed to the superior quality of HD voice.
Field-proven performance
Samsung's Indoor Small Cell line of products have accrued significant experience in the field across multiple commercial LTE markets. In general indoor environment, Samsung products have formed the foundation of in-building networks in each of the leading LTE markets, including the United States and Japan, and this experience has resulted in the development of one of the industry's most stable and reliable in-building products.