Solutions
Centralized-RAN (C-RAN2.0)
A Revolution in the Radio Access Network
Carrier aggregation has formed the spearhead of LTE-Advanced as operators around the world push to evolve their 4G deployments. In order to continue to push network enhancement forward, however, advanced scheduling and cell coordination techniques will become a strong requirement. This is especially true as operators push to densify their networks, greatly improving capacity and coverage, but introducing new and complicated interference environments. Many of these techniques, and potentially a large foundation of 5G technologies, will require a high degree of centralization, improving the ability for network components to communicate and cooperate with one another.
Samsung's C-RAN2.0 solution represents a revolution in the way networks are architectred. By centralizing the baseband units from the RAN into one or more centralized locations brings significant performance opportunities as well as cost benefits driven by scalability and eased site procurement. Samsung's C-RAN2.0 steps this up by enabling advanced management of the centralized baseband units, through the introduction of a C-RAN switch.

At the same time, a seperate array of high speed inter-baseband switches facilitates efficient scheduling and coordination technologies that would otherwise not be possible over the existing standard X2 interface between base stations.

By implementing additional products, such as Samsung's Smart Scheduler Platform of technologies, the centralized RAN architecture receives additional significant boosts in function, capability and performance in the form of interference mitigation techniques and self-optimizing network (SON) features.
Superior Performance
The introduction of an inter-baseband switch greatly increases the ability of baseband units to communicate with one another. This has a very notable impact on the coordination possibilities between cell sites, which in turn enables various advance features such as Best Cell Aggregation (inter-site carrier aggregation) and uplink coordinated multi-point (CoMP). Features such as these enable an operator to extract maximum performance from their radio resources, improving the value of spectrum investments, and delivering an unparalleled mobile experience to users.

Not only do these performance gains attract new subscribers, but they also contribute to decreased churn and provide operators the ability to deliver enhanced services - a particularly important consideration as the industry moves into the era of cloud computing and everything-as-a-service.
Optimizing costs
C-RAN2.0 introduces several key concepts which enable considerable reduction and optimization of both capital and operating expenditures. By shifting the baseband unit from the cell site to a centralized location, significant savings can be realized from a reduced footprint at the edge. Whether an operator leases or purchases tower sites, reducing a typical cell site deployment to a radio unit and an antenna not only reduces the needed area, but also improves deployment options since the baseband cabinet is often the most bulky and restrictive component of a typical base station.
Greener Operations
Operators can expect to see significant reduction in electricty requirements. Centralization of baseband units at a central location provides opportunities for operational synergies, allowing electricty to more efficiently be spread between basebands. Implementation of the C-RAN switch improves upon this several times over, by enabling individual baseband units to be enabled and disabled only as needed, so that a single baseband unit can be assigned to multiple cell sites in areas - and at times - when traffic is very low.

Additionally, with much of the supporting infrastructure (cabinets, cabling, batteries, and so on) co-located at a single central location, the material waste generated by the deployment, use, maintenance and eventual decommisioning of a network site is significantly reduced, generating additional cost savings for operators and helping to protect the environment from unnecessary waste products.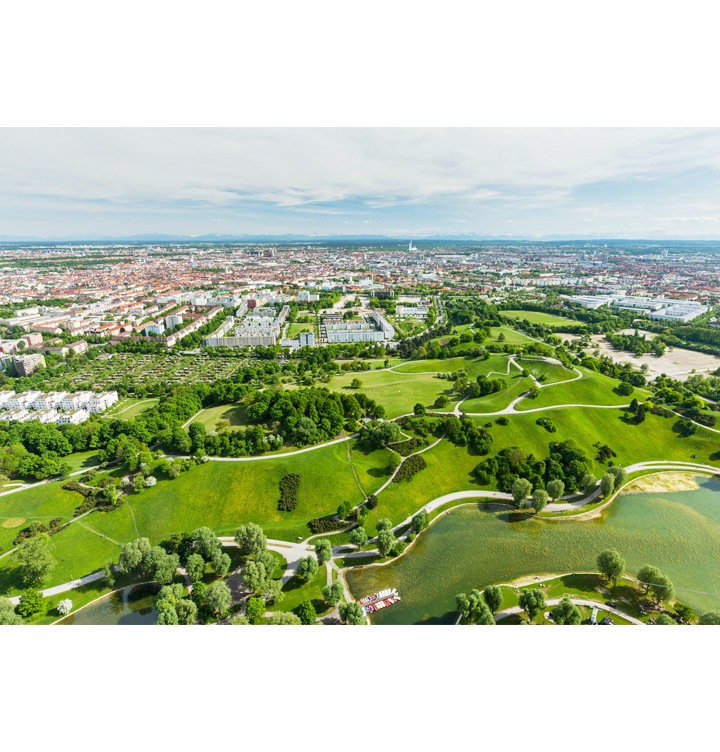 C-RAN2.0 provides several key benefits to mobile operators:
˚ The centralized BBU configuration results in operational benefits from easy and convenient maintenance, fewer site visits and maximal utilization of high-capacity BBUs
˚ For cell sites, a simplified deployment (RU and antenna only, without a BBU or cabinet) generates OPEX savings due to reduced site leading/ownership costs and lower power requirements over a smaller footprint; rental costs electricity requirements can be reduced by up to 66% and 50%, respectively
˚ C-RAN facilitates resource sharing and expandability via BBU pooling, making it possible to enhance system reliability and radio resource management
˚ Baseband pooling provides TCO savings through greater network efficiency in capacity utilization where resources can be dynamically allocated to areas with high traffic requirements; this is also useful for high traffic events where large crowds gather in tight areas, traditionally causing traffic congestion
˚ C-RAN provides additional enhancements to key performance features such as carrier aggregation, with improved cell edge throughput of up to 50%