Solutions
Heterogeneous Networks
Mobile data consumption is expected to grow nearly 10-fold by 2018. With limited spectrum resources, operators are looking to network densification strategies to cope. Heterogeneous networks that combine both the traditional macro layer with indoor and outdoor small cell and femto solutions provide a compelling solution, but special attention must be paid to preventing unnecessary network complexity.

Samsung's Smart HetNet combines Samsung's small cell and femto products with important enhancements to coordination and scheduling to ensure maximum performance and synergy with the macro network, even in multi-vendor environments.

Regardless of deployment area, size, density or frequencies, Smart HetNet is designed to meet the needs and expectations of both operators and their subscribers. The small cell component of Smart HetNet provides operators a cost effective ability to deploy coverage and capacity rapidly and flexibly, while Samsung's Smart Platform of technologies ensure efficient interference management, coordinated scheduling and the availability of advanced LTE features such as eICIC and FeICIC.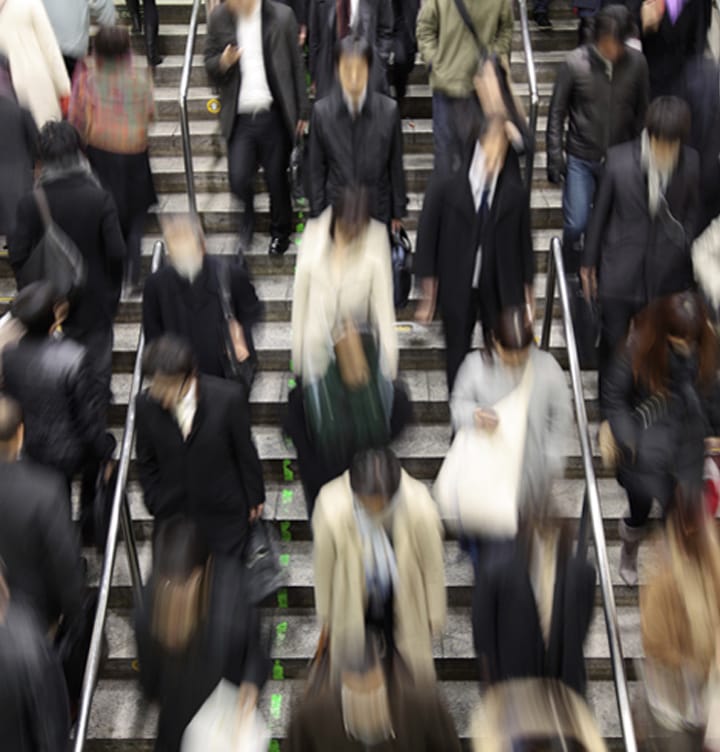 Rapid Deployment
Smart HetNet employs Samsung's success indoor and outdoor small cell products. Backed by the experience of the world's largest LTE small cell deployments, these small cells are easy to deploy, and can be implemented into existing networks quickly. With proven capability to online hundreds of small cells per month, coverage gaps and capacity shortages can be addressed in a minimal timeframe.
Cost Effective
Between site procurement and infrastructure investments, macro network expansions can be expensive propositions. Leveraging the flexible nature of LTE, HetNets provide a highly cost-effective approach to improving network capacity and performance. For this reason, it is little wonder that small cell deployments are expected to increase 7-fold by 2018 over 2013 deployments*. However, densification often comes at a cost. With more cells in tighter spaces competing with each other for precious radio resources, interference becomes a serious issue. Samsung's Smart HetNet solution provides important mechanisms such as Smart FeICIC which intelligently coordinated radio traffic to prevent interference before it is generated. Operators are thus able to reap the full benefit of their investments. Meanwhile, subscriber loyalty increases due to an improved perception of network performance and capability, which further reinforces the investment in the form of reduced churn.
Functioning as One
Whether deploying outdoor or indoor cells, femto or DAS, operators can rest assured that Samsung's HetNet solution functions seamlessly within the macro network. This is accomplished through a combination of features and technologies. By maintaining feature parity with Samsung's industry-leading macro products, the small cell products are able to deliver the latest in 2G, 3G and LTE performance. Samsung's Smart SON and Smart FeICIC technologies ensure that the small cell layer is always functioning in optimum harmony with the macro layer, with fine-tuned adjustments dynamically made based on variables such as cell load, cell density and capacity demand. Samsung's HetNet solution allows operators to densify their networks, building out both capacity and coverage, without the traditional concern for interference growth.
Proven Performance and Multi-vendor Excellence
Samsung's HetNet solution has seen deployments across the globe, from Asia to North America. Smart HetNet is a field-proven solution, driven by the experience gained in the world's largest LTE small cell deployment. This rollout includes more than 30,000 cells deployed in a multi-vendor environment. Diligent and thorough testing, tweaking and integration ensures that network important performance characteristics such as handover success rate and call drop rates are comparable to any sole vendor environment, including our own world-class macro networks.

Samsung's commitment to innovative features, tackling common network issues such as interference and ensuring the best possible user experience continues to drive the success and performance advantage of Smart HetNet.
˚ Flexible deployment options include wall, pole and tower mounts
˚ Support multiple technologies (3G/4G/Wi-Fi)
˚ Support multiple backhaul technologies (Fiber/Wireless/Cable)
˚ LTE-A performance features support, including Carrier Aggregation, CoMP
˚ Advanced interference mitigation features including eICIC and FeICIC
˚ Competitive performance in multi-vendor environments