Consumer Electronics
Discovery
Dreams are boundless. Samsung Electronics constantly reinvents tomorrow to pursue happier and richer lives. We explore the territory of the unknown to discover potential and fulfill greater promise.
We continuously develop and expand strategic products in our Consumer Electronics division.
Since we first won top global market share in 2006, exceptional technology and innovative design have strengthened our unrivaled leadership in flat-panel TVs and monitors.
In the Digital Appliances business, we achieved remarkable growth by debuting inventive new products and differentiated design in the premium market.
Digital Appliance Business
Brilliant innovation you never expected, but come to rely on at home, everyday.
Samsung Electronics is relentless in our efforts to deliver innovative products and experiences that maximize user convenience and make the lives of consumers better. In 2016, we saw an increase in sales throughout Asia in addition to revenue growth across premium appliance markets in North America, Europe, and Korea. In 2017, we will continue to bring real value to consumers by launching differentiated products and technologies. Our ground-breaking and consumer-focused products will challenge routines and stereotypes, leading the market by delivering true innovation and convenience to our valued consumers. We will maintain our market leadership position with premium and innovative products. In addition, we are continuing to invest in revolutionizing products and distribution methods for our high-growth, high-profit B2B business.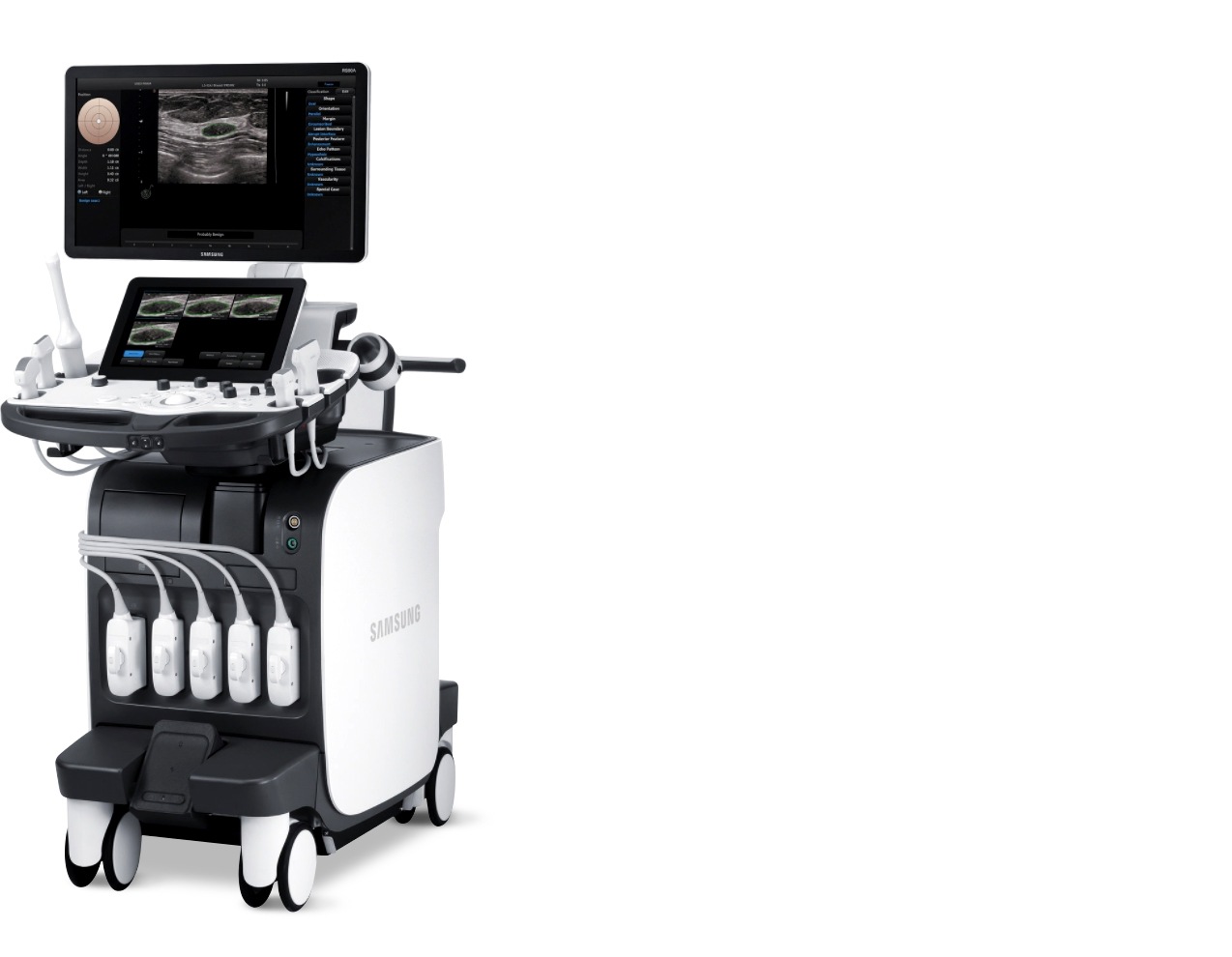 Health & Medical Equipment Business
Providing enhanced Access, Accuracy, and Efficiency, Samsung's diagnostic equipment aims to deliver new healthcare experience to medical professionals and patients.
We both develop and retail diagnostic imaging devices along with diagnostic ultrasound systems, digital radiography systems, mobile CT scanners, and in-vitro diagnostics that are available in a multitude of global medical institutions. In 2016, our premium mobile digital X-ray GM85 made its debut with unprecedented usability features: its compact design reduced its weight by 40% from existing models and its battery life was extended to significantly improve user convenience. This was all made possible through the combination of our advanced technology and design capabilities. In addition to this, Samsung presented diverse products in the market by using its own unique innovative technology, such as HS60 and HS50 that represent our high-end and mid-range ultrasound systems with distinctive high-quality imaging and intuitive design features, and the PT10V, a blood tester for animals with streamlined procedures and an expedited testing time. In April 2017, an upgraded version of the WS80A with Elite, featuring intelligent and accurate imaging software developed by long-established capabilities in OB/GYN, was released with an integrated diagnostic solution that supports life-long health for women. Our HS40 that targets the mass-market was also launched in the same month and was credited as a product design awardee honored at the 'International Forum Design Award 2017'.