A smarter way to use your phone.
Bixby makes your phone even more helpful.
It learns your routine, remembers what's important to you, and works with your apps to get things done.
Just talk, tap or type what you need, and Bixby's there.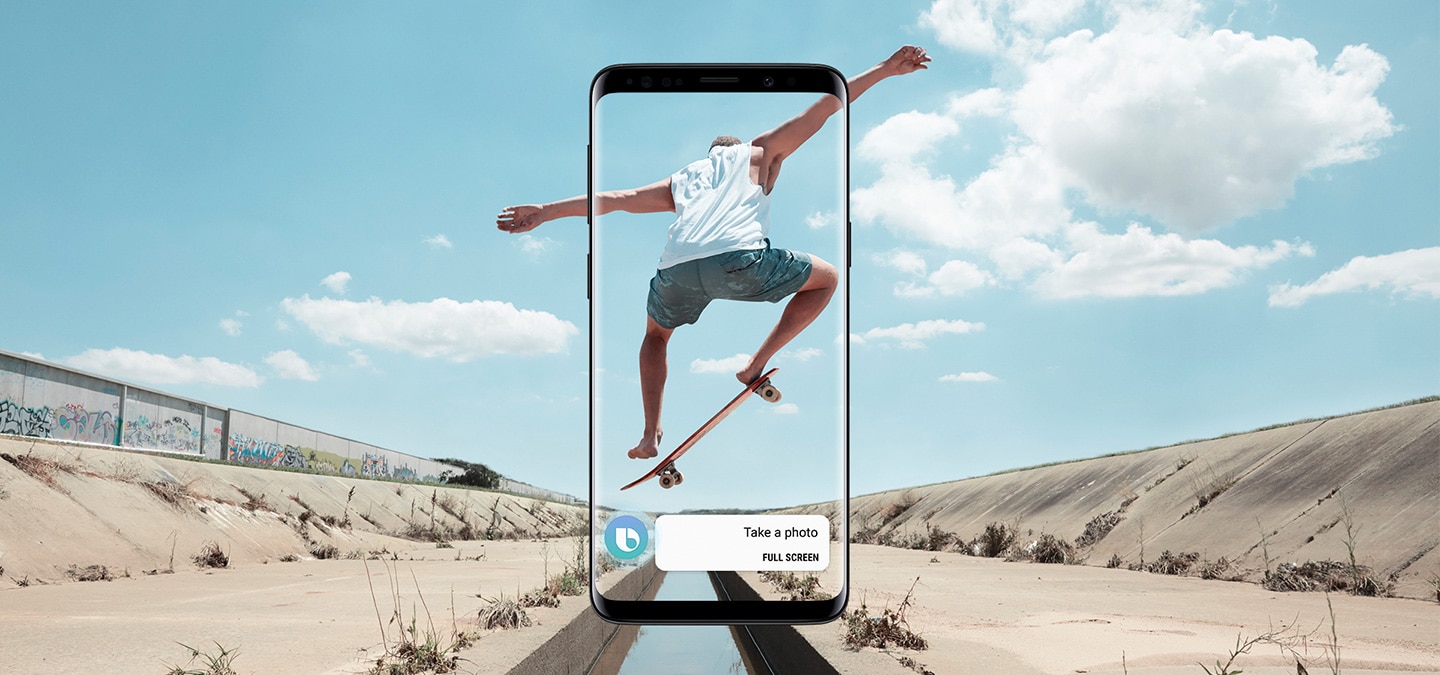 * Bixby (Voice) only recognises certain accents and dialects of English (US), Korean, and Mandarin Chinese. Other languages to be supported.
* Using Bixby Voice may be limited under certain situations including, without limitation, during media (Video/Game/Voice) recording, during calls (including outgoing calls), docking on the DeX Station, DeX mode, Maximum power saving mode, Emergency mode, Kids Mode, and MirrorLink™.
Use your voice to do more.
Use your voice to control your phone and apps to get more done, faster.
Bixby's intelligent voice interface lets you complete tasks with a quick command.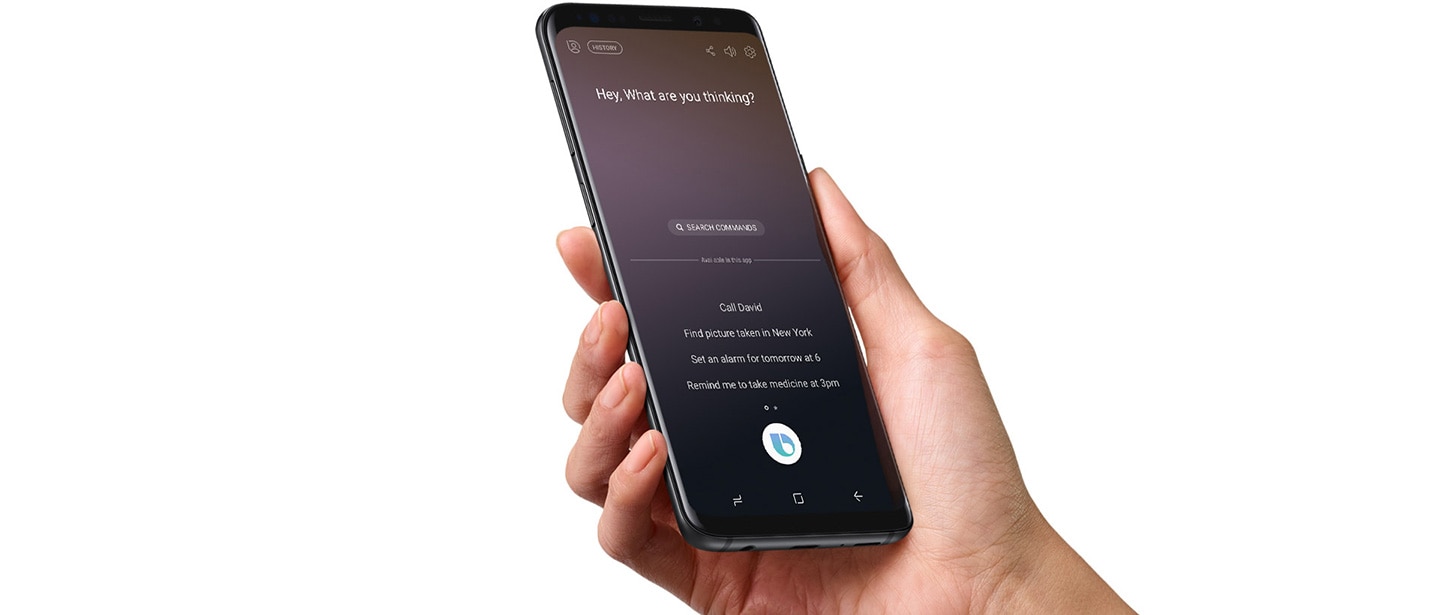 Access in an instant.
Press and hold the button on the left edge of the screen, below the volume controls, to wake up Bixby.
Even when you're in an app, Bixby is just a button away.
Do it faster.
Bixby knows your apps and how to use them—like texting a friend, taking a picture, or managing your
settings.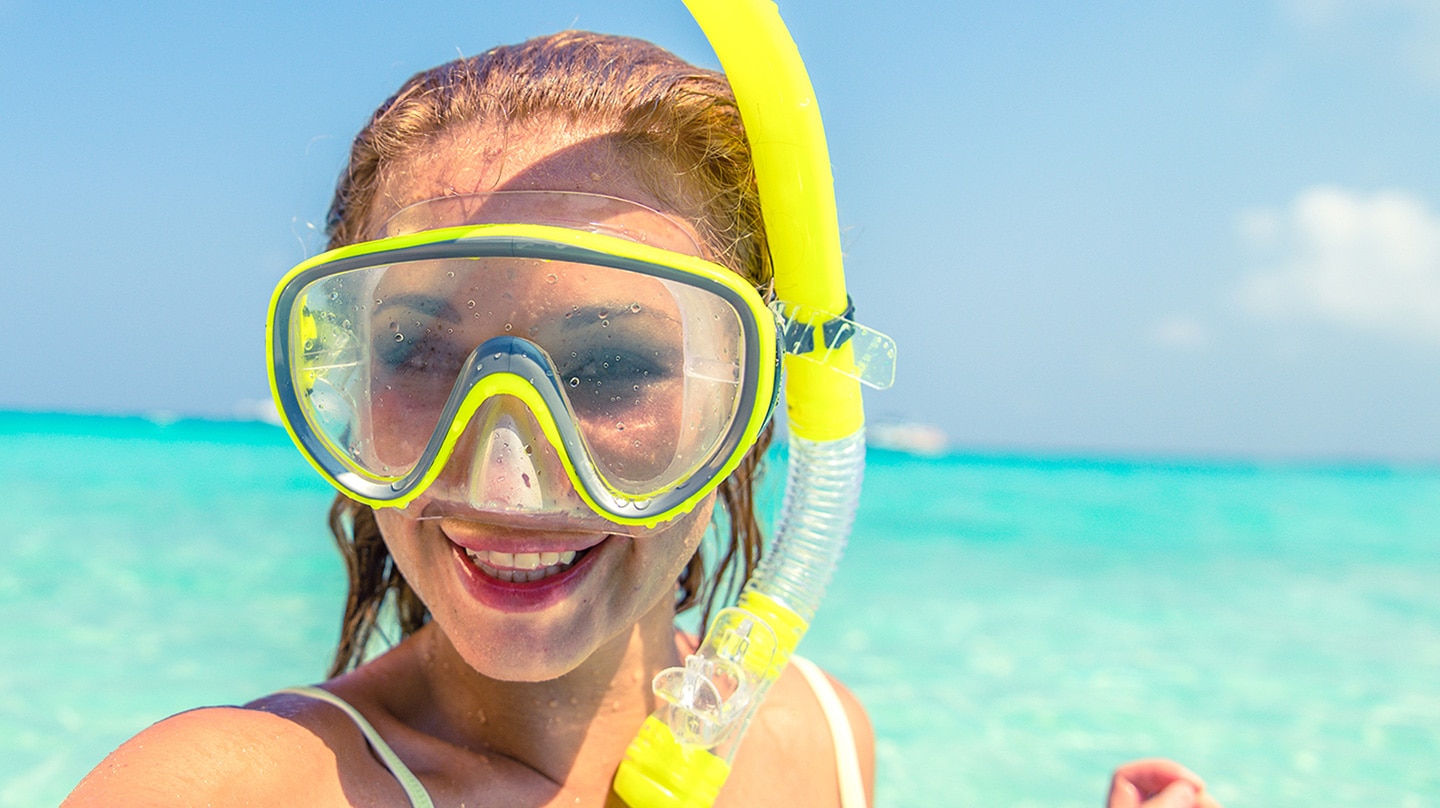 Talk naturally.
Bixby understands what you say and gets smarter over time.
By learning how you say things and what you do most, Bixby makes your life easier.

Communicate seamlessly.
Bixby goes beyond just voice commands by allowing you to move seamlessly between modes of interaction.
You can say a command, type an action, or tap a suggested one.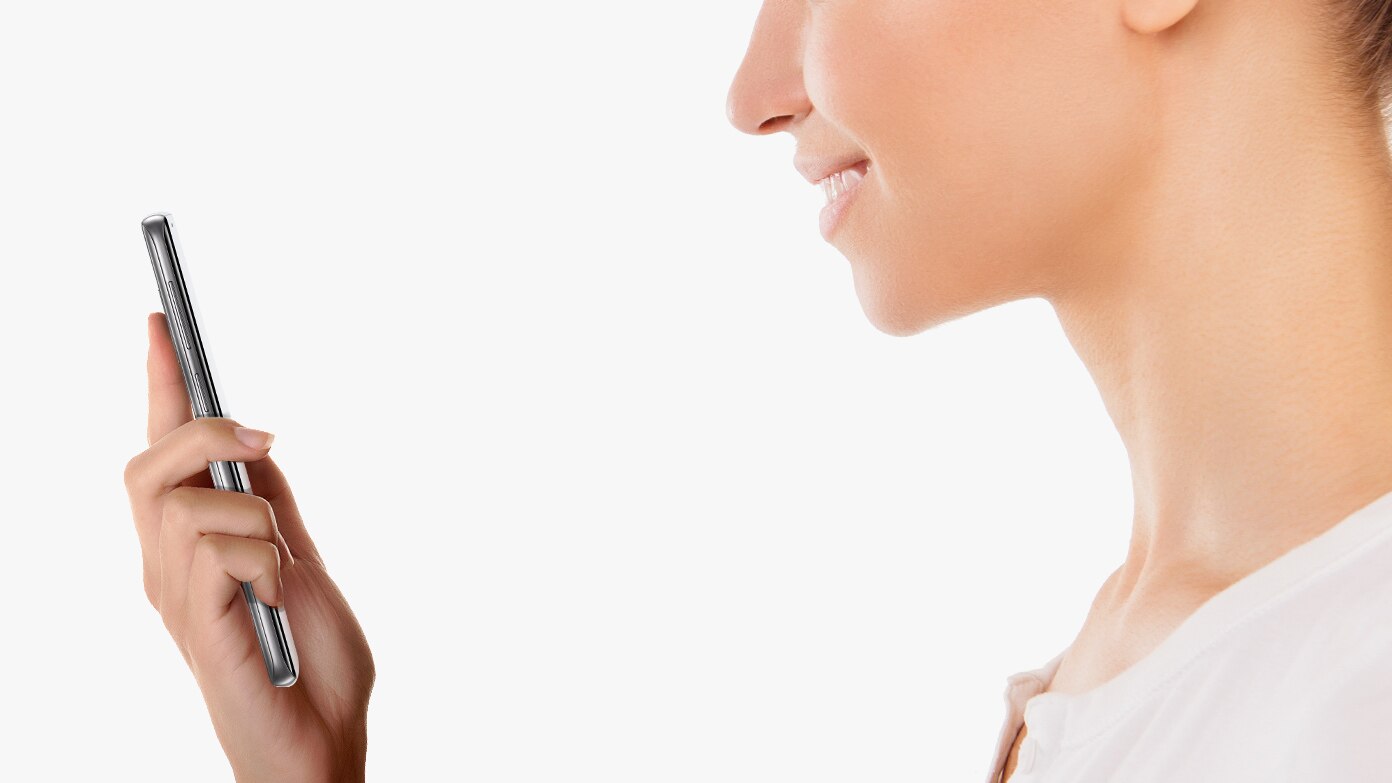 Customise your commands.
Use Bixby Quick Commands to put a sequence of actions in motion with one simple command.
Create your own customised Quick Commands to say less and do more.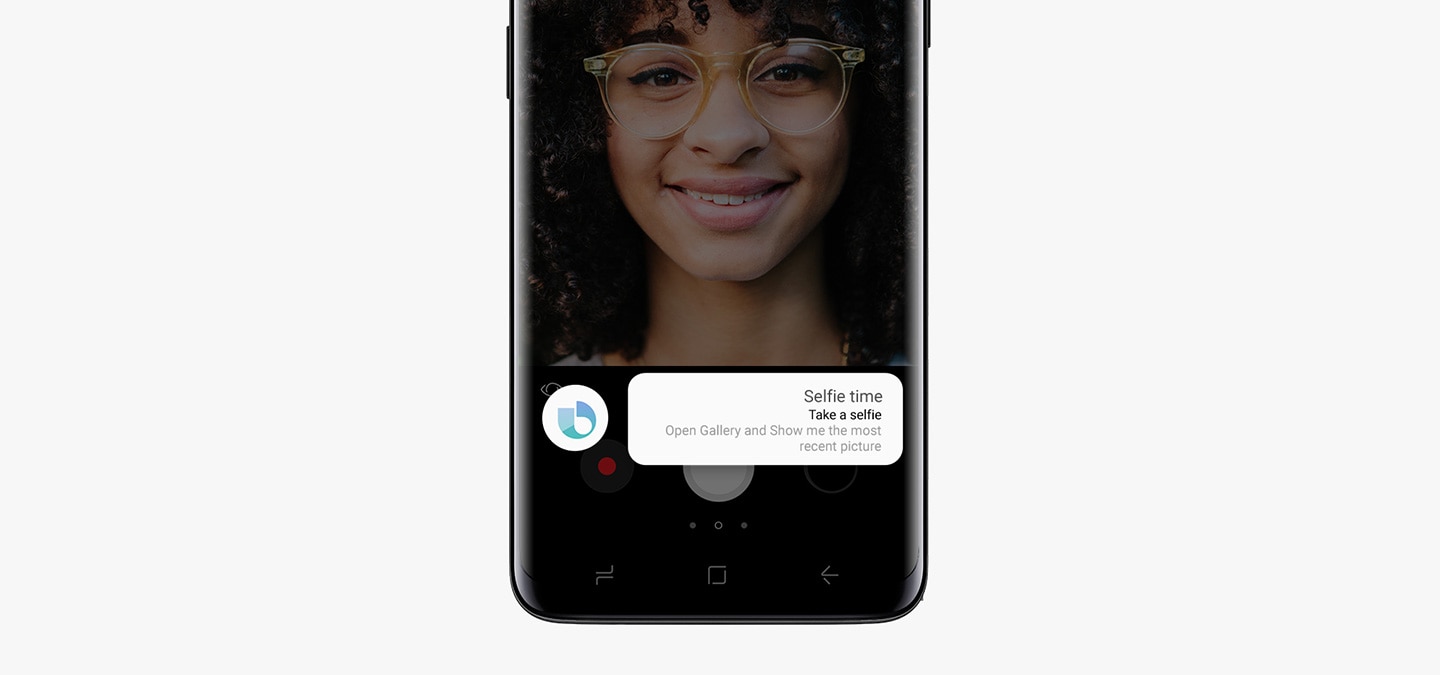 Contact Samsung Help
Do you have more questions?
* Screen images simulated for illustrative purposes.
* Currently available with Galaxy S9/S9+/Note8/S8/S8+.
* Service availability may vary by country.
* Bixby Voice controls selected apps, other apps to be supported.
* Samsung Account log-in and data network connection (Wi-Fi or data network) required.
* User interface may change and differ by device.