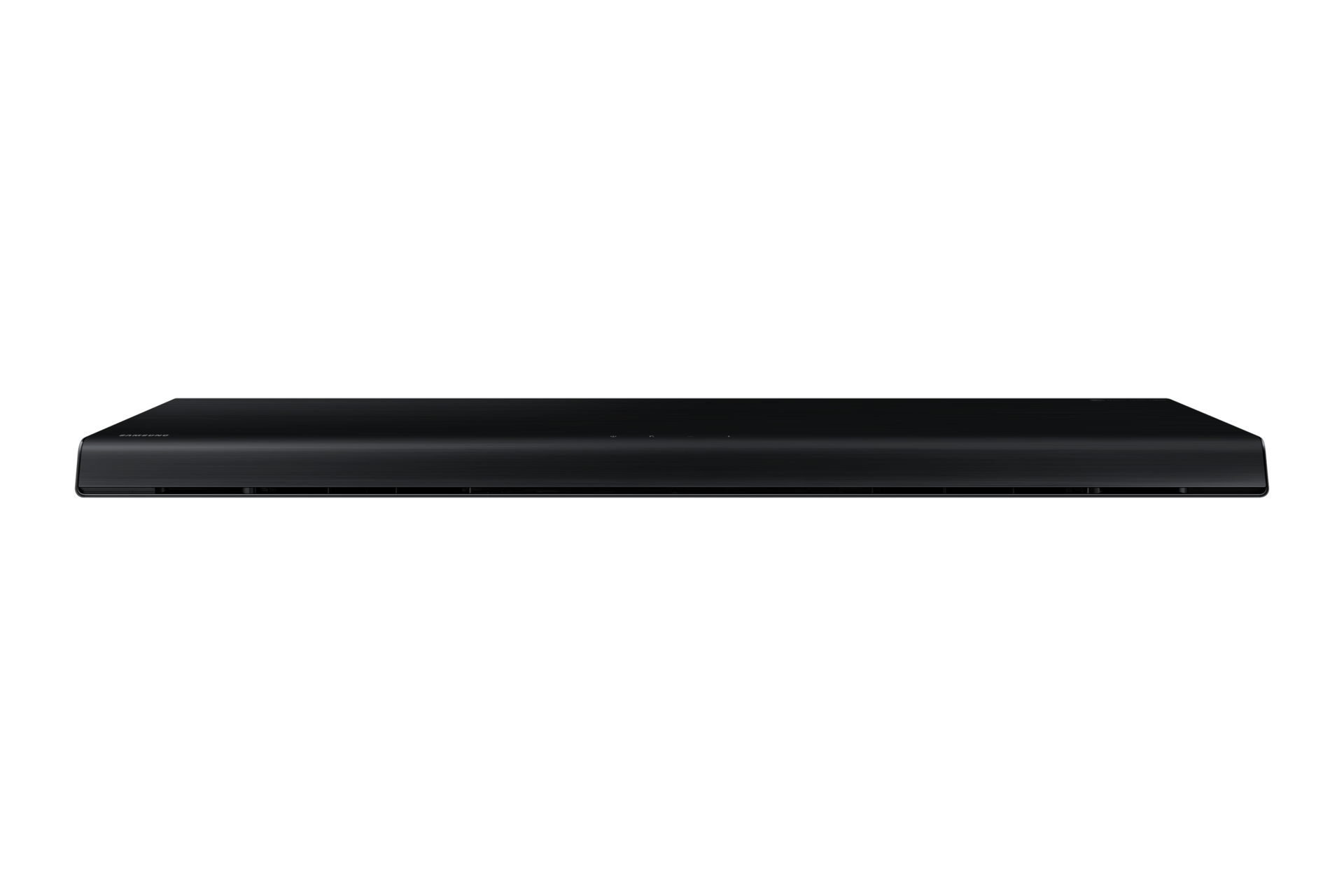 4.2Ch Soundbar HW-H600
HW-H600/ZK
Sorry! This product is no longer available
Bluetooth Power On
Bluetooth Power On
Super-slim and discreet design to match your TV
The Samsung SoundStand has been carefully crafted to complement your slim Samsung TV. Place it beneath your TV, just like a conventional TV stand. Its elegant low-profile design matches a range of TV sizes from 55" to 60". At only 35mm, its super-thin profile makes a discreet addition to your home entertainment setup, yet its powerful built-in woofer provides powerful sound without the need for more speakers. *Size of your TV's stand must be smaller than the SoundStand. *Fits most TVs up to 60" and up to 77 lbs. (*TV screen size and stand type may vary)
High-quality sound from an ultra-thin compact system
The Samsung SoundStand wasn't just designed to look good; it was designed for clearer and better surround sound effects. Its position under the TV allows the audio come from below to above, with less sound lost as a result of reflecting off the ground. This means less distortion and more accurate sound. The SoundStand emits multi-directional sound with a vertical surround sound effect to deliver clear, life-like tones straight to you.
Enhanced surround sound from a wider range of listening positions
With Surround Sound Expansion, your Samsung audio expands the optimal listening area and elevates the height of the sound to the level of the TV screen, so there is no disconnect like with conventional speakers, just richer surround sound that seems like its coming straight out of your TV. Now you can enjoy a realistic, lifelike sound experience with truly immersive surround effects.
Activate the speakers using your smartphone
Thanks to Bluetooth compatibility, you can use your smartphone to turn your speakers on remotely. Pair the speakers and your smartphone once, and you can quickly and easily power on your speakers by selecting them on your smartphone. It's that simple. As long as the speakers are plugged into a power source, you can wake it up with just one touch and enjoy high quality audio.
Connect and share wirelessly for double the fun
Connect your TV and Sound Stand easily through Bluetooth to gain better sound with TV Sound Connect. The absence of trailing wires between the Sound Stand and TV allows you to showcase the slim and sleek design of both systems, while maintaining a clean look in your living environment. Easily control the Sound Stand and TV from a single TV remote. You can simultaneously turn on and manage the volume of your TV and Sound Stand with Bluetooth or HDMI connectivity. ※ TV Sound Connect is all available from 2013 Samsung 3D TVs except LED F6100.
Multiple amplifiers handle all high to low frequencies
Equipped with advanced audio technology, the Samsung SoundStand offers exceptionally balanced sound. Unlike most sound systems, it uses separate amplifiers to process high, mid and low frequencies, as opposed to using only one amplifier. This results in frequencies that are better tuned, so you can enjoy much more accurate audio across the entire spectrum of sound.
4.2 Ch

Number of Channel

Bluetooth Power On

Bluetooth Power On

NFC

NFC
Features and specifications are subject to change without prior notification.

Each of the following remarks is only applicable to the corresponding product features or specifications which are related to such remark on this page.



- Certain Samsung Smart TV features may not be available without express consent to the collection and use of personal information.

- Images are for reference only.