Samsung's The Frame 2.0 Transforms the Home into a Gallery
Dec 04. 2018
Users can now create daily artistic moment, and enjoy prestigious artwork around the world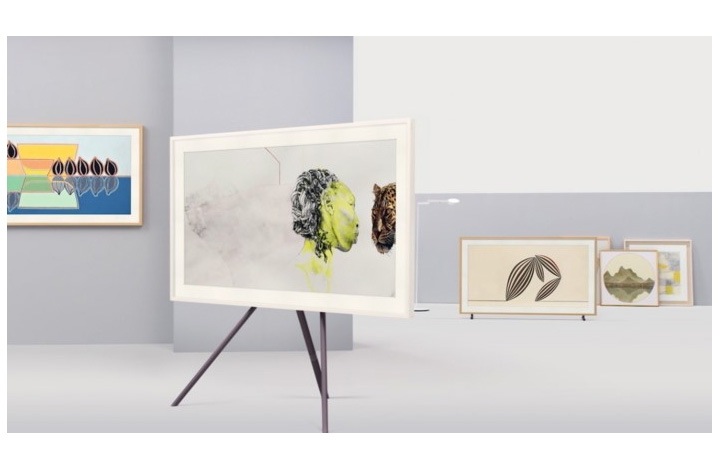 Hong Kong – 30 November, 2018 – Among the many TV innovations that Samsung has pioneered over the years, the company will always be remembered for transforming the TV from being a black box to a work of art with The Frame. Samsung Electronics H.K. Co. Ltd., today announced the latest version – The Frame 2.0.
The Frame 2.0 is the evolution of Samsung's award-winning lifestyle TV, The Frame. The Frame 2.0 firstly introduced Art Store to Hong Kong, with more than 900 available works of art, it help to transforms the living room into a dynamic gallery space. The Samsung Art Store houses an ever-growing and diverse library of artwork from some of the most prominent museums, galleries and artists around the world – including timeless classics such as The Starry Night (1889) by Vincent Van Gogh and The Last Supper (1498) by Leonardo da Vinci, also more than 30 iconic pieces of photography from The New York Times, 21 artworks from the Victoria and Albert Museum, and 5 pieces from Desmond Leung, a Hong Kong-based visual artist.
"The perception of a TV has been altered since we revealed The Frame last year, and TVs have been shaped to become a part of home design. This year, we make a leap forward to address increasing consumer demands on TV, and engineered The Frame 2.0 that enables class up living room by transforming into an art wall," said Ellen Fu, Vice President, CE & Enterprise Business, Samsung Electronics H.K. Co., Ltd. "By introducing Samsung Art Store to Hong Kong, consumers can now easily bring exceptional art pieces into their home through The Frame Art Store, and transform their home into an art gallery."
The trace of local artists could be found among the many artworks in Art Store , including Desmond Leung, a Hong Kong-based visual artist. Desmond's inspirations are collective ideas of metaphysics, nature and the universe, human body and spirituality, and others. He is devoted in exploring contemporary aesthetics and meaning by merging the mediums of painting, ink art, moving image and new media into a time-based art form. Desmond said, "This is my honor to collaborate with Samsung. The Frame Art Store is a diversified and invaluable art platform that showcases art pieces of myself and also artists around the world. Art pieces now are no longer confined to a physical gallery, but transform into artworks at home and can be seen anytime. Also, The Frame 2.0's superior screen technology enables the pigments, oil paints, watercolors and inks that I used can be truly reflected, which help to fully express the art of creation."
A Gallery in your Living Room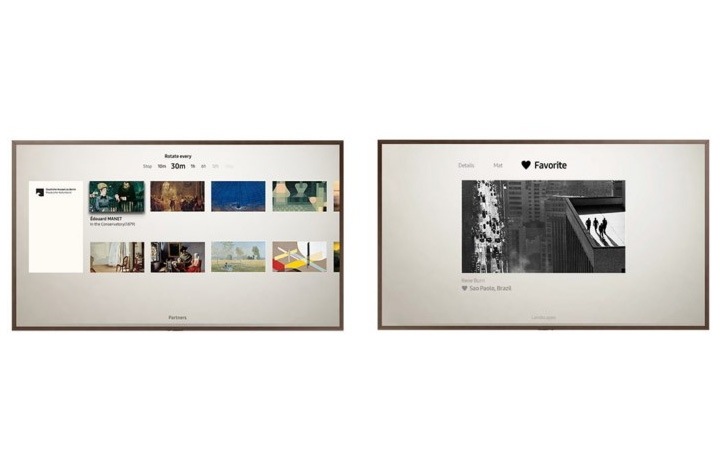 The Samsung Art Store is an optimized platform offering new ways for consumers to access new pieces of art. Consumers can use Slideshow to set their personally selected artworks that automatically changes at intervals of between 10 minutes and 7 days according to personal settings. A various collections are pre-installed in Art Store, ranging in the categories of artist, type and style, enables consumers to select their favorite artworks and create their own collection of masterpieces, and provide easier access to their favorite pieces. Whether they prefer to change the look of their room in daytime and nighttime or want to bring a fresh vibe to their décor for a dinner party, consumers can customize The Frame 2.0 to create their preferred aesthetic in any room.
Make Better Use of Space
The thing that sets The Frame 2.0 apart is the way it transforms itself when the screen is switched off. Motion and brightness sensors convert The Frame 2.0 from TV into a lifelike work of art. Just like how a framed picture looks different depending on the time of day, these sensors also adjust the screen brightness based on the ambient light in the room.
By coming with the One Invisible Connection, a slim, translucent cable that transmits both power and video gear to the TV, users can connect all devices without any messy tangled wires. Also, the One Connect Box allows connected devices to be further away and not clutter. The Frame 2.0 ensures that users are provided not only better design but also better viewing experience.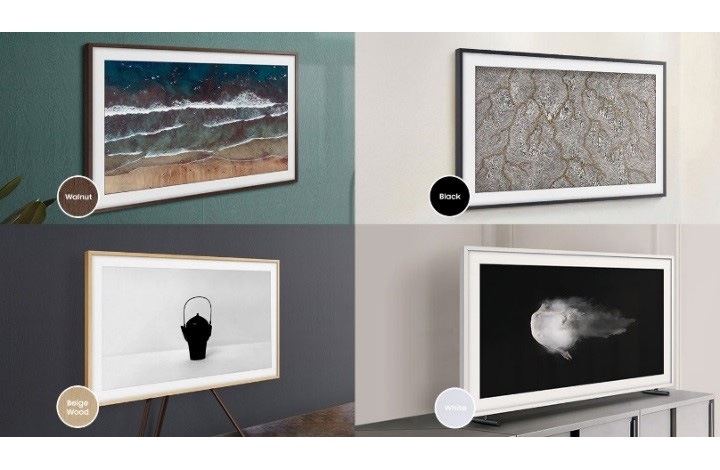 Also, The Frame 2.0 seamlessly blends in with home décor. When mounted, it hangs flush to the wall thanks to Samsung's No Gap Wall-Mount*. The selection of customizable magnetic bezel options – white, walnut and beige wood, plus new color black – also helps users to swap the monitor edge's color to complement the room's style.
Stunning Quality with User-friendly Functionality
When it's switched on, The Frame 2.0 features a crisp and clear 4K UHD screen with HDR10+ technology, so that users can view the content just the way the director intended.
With Effortless Log-in, users can quickly transfer their Wi-Fi and Samsung account details from their phone to the TV via Bluetooth Low Energy (BLE) without having to remember or re-enter their password. Samsung's proprietary Smart Hub menu enables consumers to intuitively navigate across streaming services, consoles and live TV while the Universal Guide feature curates content based on each user's unique taste.
Samsung The Frame 2.0 Exclusive Offering
Partnership with Lane Crawford, The Frame 2.0 will have its exclusive sale point there starting from today. For every purchase of The Frame 2.0 series within the exclusive sale period in Lane Crawford, consumers can enjoy three free customizable bezels, and free first 7-month subscription of Samsung Art Store. Thereafter, consumers can enjoy a special rate of subscription fee at HKD39 per month or buy an art piece at HKD159 per unit.
*The embedded wallmount minimizes the space between the wall and the suspended TV. The distance between the back of the TV and the wall may differ depending on the installation method and wall type.
Availability and Suggested Retail Price:
Model

Size

Suggested Retail Price

Availability

The Frame 2.0

55"

HKD32,980

Early January, 2019

The Frame 2.0

65"

HKD42,980

Early January, 2019

Customizable magnetic bezel

(white/ walnut/ beige wood/ black)

55"

HKD2,480

Early January, 2019

65"

HKD2,880

Early January, 2019
Below please find shop details of Lane Crawford:
Lane Crawford ifc mall

Lane Crawford Pacific Place home store

Lane Crawford Canton Road

Lane Crawford Times Square
Customer service hotline: +852 2118 2288
Online shop: Lanecrawford.com
About Samsung Electronics Co., Ltd.
Samsung Electronics Co., Ltd. inspires the world and shapes the future with transformative ideas and technologies. The company is redefining the worlds of TVs, smartphones, wearable devices, tablets, digital appliances, network systems, and memory, system LSI and LED solutions. For the latest news, please visit Samsung Newsroom at http://news.samsung.com.
For more information about Samsung household appliances, please visit www.samsung.com or dial (+852)3698-4698 for Samsung Customer Service Hotline.
*There will be no additional notice regarding or legal liability associated with any changes made to the functions, features, measures, and other information related to the products detailed in this news release, including their benefits, design, price, accessories, performance, launch dates, and any other product functions. Samsung reserves the right to amend this document and the product details without providing further notice.
**All images are for reference only.