Samsung Fully Support eSports Development in Hong Kong
Jan 29. 2019
Partner with Cyber Game Arena to be the "Venue's Key Official Gaming Display Sponsor"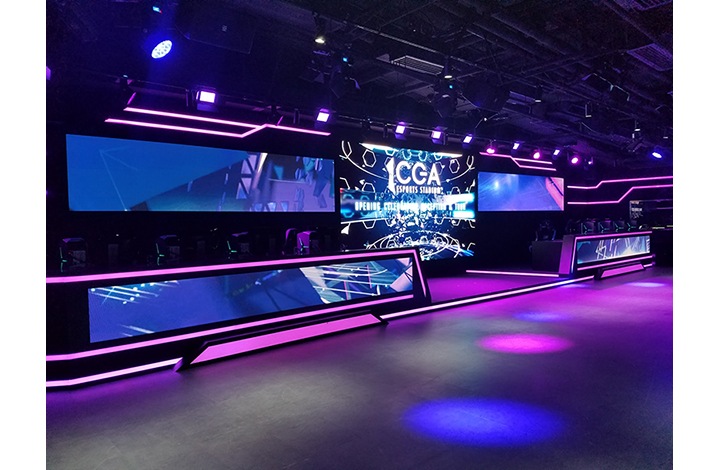 Hong Kong – January 29, 2019 – Samsung Electronics H.K. Co. Ltd. today announced it has been appointed as the "Venue's Key Official Gaming Display Sponsor" of the new Cyber Game Arena (CGA) eSports stadium. eSports has been developing rapidly in recent years with a great potential, it is not only being listed as one of the official medal sport at the 2022 Asian Games, but also on the road of becoming an Olympic sport. With more eSports venues and training facilities being built, and more people are joining the industry, Hong Kong is actively promoting the development of eSports. Samsung leveraged the collaboration with CGA to show its dedicated support to the development of eSports in Hong Kong. Samsung will continue to support the development of local eSports market through different ways and investment.
"Samsung is committed to the development of innovative technology industry. This is our honour to become the 'Venue's Key Official Gaming Display Sponsor' of the new Cyber Game Arena eSports stadium. eSports is a global craze and has become part of youth culture, and it has been developed very well in Korea and Taiwan. Samsung has been valuing eSports industry, apart from launching monitors that are designed for gaming and eSports purpose, we also invest and provide support in multi-aspects. Through utilizing the leading role of Samsung in the market and supporting local large-scale eSports events, we will keep advocating the development of eSports in Hong Kong together with peers."
eSports is developing tremendously and becoming popular in Hong Kong, Samsung will keep collaborating with CGA to co-organize a series of large-scale eSports competition. Through multi-party collaborations in cultivating and developing talents in eSports, Samsung hope to improve the development of the industry in Hong Kong. On the other hand, the demand for gamers towards gaming gears has been rising, Samsung strives to drive the eSports industry with innovative technology and producing cutting-edge products. Samsung will further advance and develop eSports gears like monitors in order to fulfil the demand of different gamers, allowing them to enjoy seamless eSports experience.
The brand new two-storey Cyber Game Arena eSports stadium is located at Macpherson Stadium in Mong Kok, its main stage located at the basement will be using for eSports competitions, making this new venue become the largest eSports league centre in Hong Kong. Samsung sponsored a collection of professional gaming LED monitors for the stadium, including one 220" extra large LED display, two 197" and two 193" Samsung Smart LED signage installed at the main stage of the stadium, allowing a hundred of audience to enjoy the event together. In addition, Samsung Boss Room in the stadium, provides first-class gears for eSports competition, and also expected to become an eSports training facility for cultivating eSports contestants. The venue also provides different facilities such as eSports Arena, The Stage, Console & Mobile Area, VR, CGA Store and e-Café etc., allowing eSports lovers to play and train at the same time.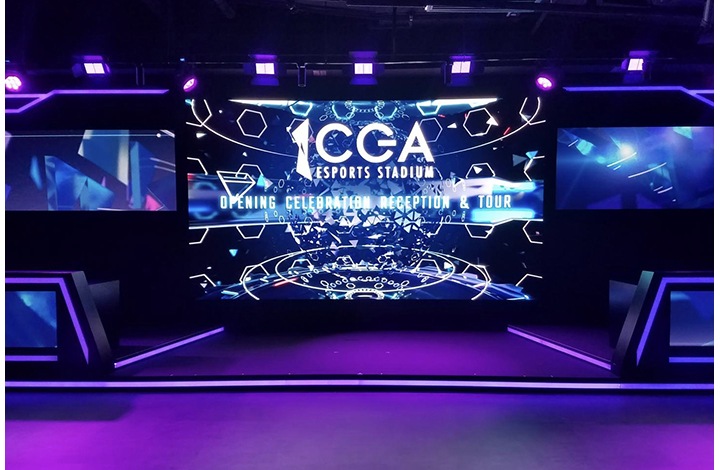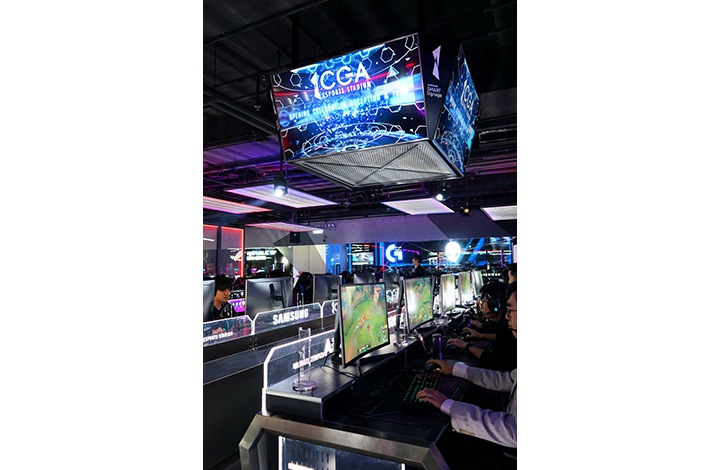 Samsung professional eSports monitors including:
- Samsung CHG70 for advanced gamers (27/32-inch): Just like Samsung QLED TVs, Samsung CHG70 gaming monitors are equipped with the latest Quantum Dot Technology. With sRGB 125% colour coverage, the monitor can display brighter and more vivid colours than traditional monitors. The curved monitor also supports HDR, making available an exceptionally wide range of luminance levels to immerse users in every game detail. With light leakage minimised by VA panels and a 3000:1 contrast, the monitor renders deeper blacks and purer whites, more vivid action scenes and greater colour detail. The Black Equaliser also helps adjust brightness in the darker areas of a scene to an appropriate level.
- 49-inch Ultra-wide Curved Monitor CHG90: The world's first 49-inch ultra-wide curved monitor CHG90 is able to create an immersive sense of being surrounded by the game settings. With no more dual-monitor inconvenience, it provides users with a seamless gaming experience. Equivalent to two 16:9 monitors placed side by side, the 32:9 super ultra-wide screen provides the ultimate in multitasking flexibility while resolution has been proportionately raised to 3840 x 1080. With the 1800R curvature design (a radius of curvature of 1,800 mm), users can enjoy IMAX-style cinematic viewing for movies and video content.
All Samsung eSports monitor has boasted a rapid 1ms response time. Even in action-heavy game scenes, there would not be any latency like stutter and image blur as all content details are displayed clearly for a flawlessly smooth gaming experience.
For more information on Samsung business products, please visit: https://displaysolutions.samsung.com/, or contact Samsung customer service hotline at (+852) 3698-4688.
About Samsung Electronics Co., Ltd.
Samsung Electronics Co., Ltd. inspires the world and shapes the future with transformative ideas and technologies. The company is redefining the worlds of TVs, smartphones, wearable devices, tablets, digital appliances, network systems, and memory, system LSI and LED solutions. For the latest news, please visit Samsung Newsroom at http://news.samsung.com.
List
No Prev Page
No Next Page