Samsung's First Windows Mixed Reality Headset HMD Odyssey and Enhanced Notebook Odyssey Land in Hong Kong
Nov 22. 2017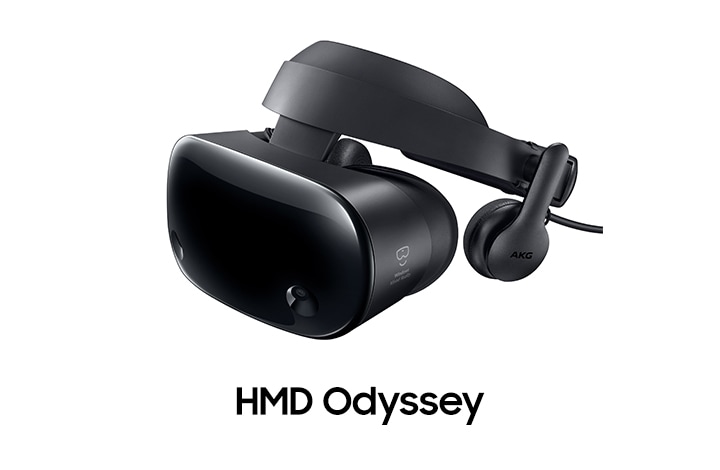 Hong Kong – November 22, 2017 – Samsung Electronics H.K. Co. Ltd. today announced the launch of the very first Samsung Windows Mixed Reality (MR) Headset HMD Odyssey. The dual 3.5" AMOLED screens offer 110-degree field of view alongside premium AKG headphone, bringing the mobile eSports experience to the next level. With the more sophisticated specifications, the eSports-oriented notebook Samsung Notebook Odyssey shatters the constraints of gamers for full enjoyment, helping them unleash their full potential in the world of gaming.
"As a leader in the consumer electronics sector, Samsung takes into serious consideration all the needs of eSports lovers. The launch of Samsung's first Windows Mixed Reality Headset HMD Odyssey and enhanced Notebook Odyssey aims to offer entertainment with even higher standards, and enable our users to experience Samsung's advanced technology to the fullest," said Yiyin Zhao, Vice President and Head of IT and Mobile Communication Business for Samsung Electronics H.K. Co. Ltd.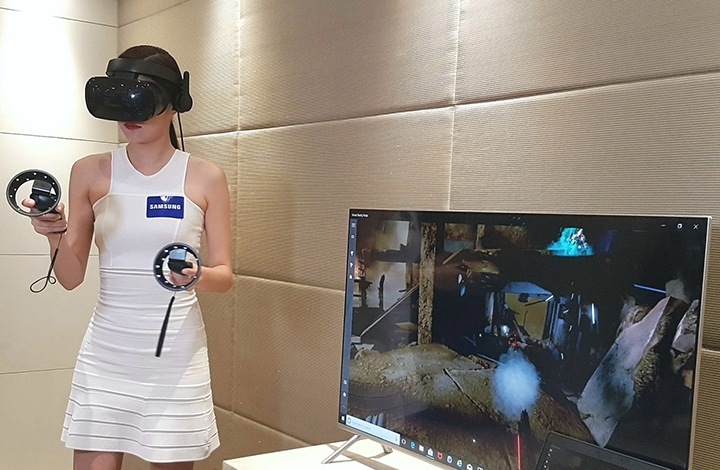 Enhancing Gaming Performance with Clearer and Wider Vision
As the first Samsung Windows Mixed Reality (MR) Headset, HMD Odyssey delivers extraordinary resolution, brightness and color saturation. The dual 3.5" AMOLED displays offer high resolution and brightness up to 1600 X 1440 and 130nit, elevating users' gaming experience with picture-perfect visual immersion. The HMD Odyssey's wide viewing angle of up to 110-degree provides a wider view, while the adjustable distance between the left and right displays offers comfortable visual enjoyment and facilitates enhanced gaming performance.
Thoughtful Design with Voice-control Cortana
The ergonomically designed HMD Odyssey is equipped with IPD (InterPupillary Distance) wheel, which allows users to adjust the distance between the displays and their eyes with ease. Together with the forehead pad, users can enjoy the HMD Odyssey with greatest comfort. The built-in premium AKG headphone offers 360-degree spatial audio, immersing users in the lifelike game environment. In addition, the built-in array microphones of HMD Odyssey help users get the most out of their games by controlling AI assistant Cortana by voice and communicating with other gamers.
Enjoy the Game Anywhere, Anytime
HMD Odyssey includes six DOF built-in position tracking front sensors, offering inside-out position tracking functions without external motion sensors. Together with the Samsung Exclusive Design Controller for HMD Odyssey, users can enjoy game time anywhere, anytime.
Elevated Device with Powerful Features
The enhanced Samsung Notebook Odyssey is equipped with a Full HD (1920x1080) and HDR image supported display with Anti-Glare and wide viewing angle design, so that users can be fully immersed in the game by seeing every single detail of game scenes.
The 4-core CPU, Nvidia GeForce® GTX 1060 display card and powerful ventilation design not only enable ultimate efficiency, but also prevent overheating to let users enjoy a smooth gaming experience.
The enhanced Samsung Notebook Odyssey's hot keys are ergonomically designed – the crater keycaps and "WASD" buttons on the Backlit Keyboard help users control the characters smoothly, which is essential to a smooth gaming experience. Moreover, users can check the Notebook Odyssey's status, frame rate, CPU, memory and disk condition by simply pressing Fn and F10 simultaneously. Pressing Fn and F11 simultaneously enables recording of the gameplay for later viewing.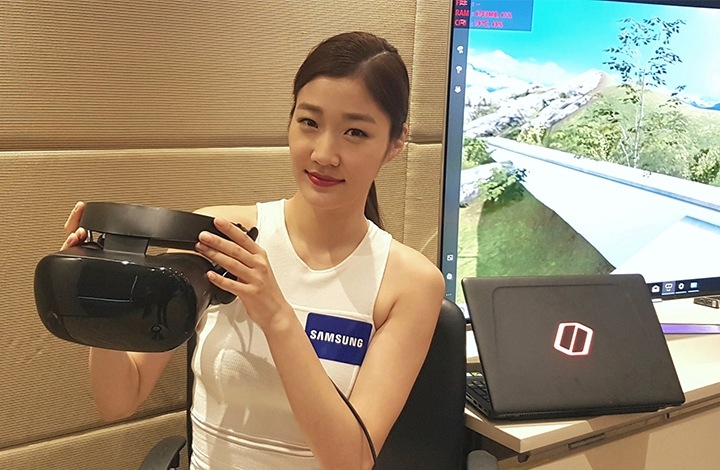 Availability and Suggested Retail Price
Samsung HMD Odyssey and Notebook Odyssey will be available on the following date with the suggested retail prices as follows:
| | | | |
| --- | --- | --- | --- |
| Model | Color | Available Date | Suggested Retail Price |
| Samsung HMD Odyssey and Exclusive Design Controller | Black | Early Dec | HKD 4,980 |
| Samsung Notebook Odyssey | Black | Mid Dec | HKD 15,980 |
*Samsung HMD Odyssey will be available for pre-order from November 23 at Samsung Partnershop, Broadway and Fortress.
Samsung HMD Odyssey Specifications:
| | |
| --- | --- |
| Platform | Microsoft Windows Mixed Reality |
| Display | Dual 3.5t Window ; 1440*1600@90Hz/60Hz |
| Interface | HDMI2.0+USB3.0 Interface Bounded Cable (4M length) |
| Lens | Single Fresnel |
| Field of View | 110-degree |
| IPD | 60 - 72mm range |
| Camera | 6 DOF camera * 2 |
| Sensor | 6-Axis ACC & Gyro ; 3-Axis Compass ; Proximity sensor ; IPD Sensor |
| Acoustics | 2 MIC support Cortana ; built-in headphone (AKG Brand) |
| User Interface | Volume ; IPD adjustment |
| Dimension | 202mm * 131.5mm * 111mm (HMD Body) |
| Weight | 625g ± 20g ( without cable ) |
Samsung Notebook Odyssey Specifications:
| | |
| --- | --- |
| Screen | Full HD (1920x1080), PLS, Anti-Glare Type |
| Processor | 7th Generation Intel® Core™ i7 │Quad Core 45W |
| Memory | 16GB (DDR4, 2SODIMM, Memory Door) |
| Storage | 128GB PCIE SSD + 1TB HDD │SSD + HDD Dual Storage |
| Graphics | NVIDIA GTX1060 (60W FULL PERFORMANCE) GDDR5 6GB |
| Input | WASD Key highlight │ LED Backlit Keyboard │ Crater Keycaps |
| Battery | 66 Wh |
| CMF | Knight Black |
| Weight | 2.74kg (Dual storage) |
| Height | 27.7~30.85mm |
| Ports | USB 3.0 (1EA), USB 2.0(2EA), HDMI 2.0, LAN, 3-in-1, HP |
For more product information, please visit http://www.samsung.com/hk_en/ or contact Samsung customer service hotline at (+852) 3698-4698.
* All functionality, features, specifications and other product information provided in this document including, but not limited to, the benefits, design, pricing, components, performance, availability, and capabilities of the product are subject to change without notice or obligation.
About Samsung Electronics Co., Ltd.
Samsung inspires the world and shapes the future with transformative ideas and technologies. The company is redefining the worlds of TVs, smartphones, wearable devices, tablets, digital appliances, network systems, and memory, system LSI, foundry and LED solutions. For the latest news, please visit the Samsung Newsroom at http://news.samsung.com.