Trade Up for Samsung App Launches in Hong Kong
Jun 29. 2018
Provides Convenient and Easy One-stop Trade-in Service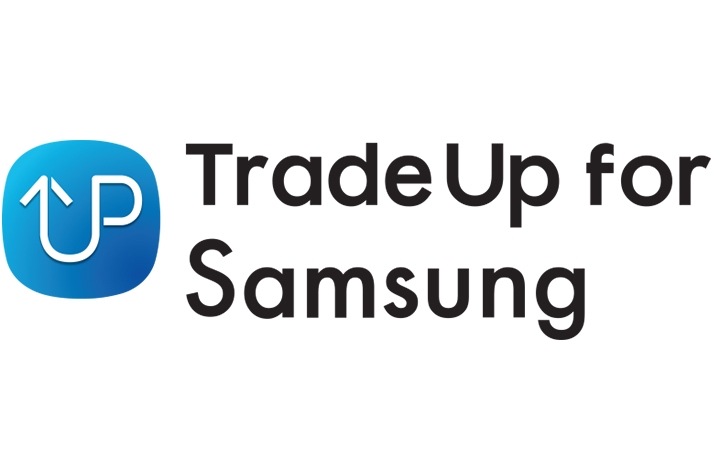 Hong Kong – June 29, 2018 – Samsung Electronics H.K. Co. Ltd. today launches brand new Trade Up for Samsung app to offer users who purchase new Samsung smartphones a more convenient one-stop trade-in service [1]. Users can complete a trade-in of smartphone simply via Trade Up for Samsung app even at home, freeing from any troubles that might occur during the trade-in process. Users only have to complete a few simple steps, the application can provide an instant assessment of the phone and the valuation of the device. After users agree with the trade-in value, the app will remind users for a final check to secure their personal details, by using Smart Switch [2] to transfer data from the old phone to the new phone, and remove all personal details from the old phone, and etc. After users input their details and confirm the trade-in, door-to-door pick up of the old device will be provided, making the whole trade-in process even more convenient and quick.
Simple Steps for Trade Up for Samsung
1. Users of designated Samsung's smartphones [3] can download Trade Up for Samsung app [4] and enjoy the trade-in service [5] simply following the in-app instructions.
2. Complete a few simple assessment according to the in-app instructions, including touchscreen, display, volume and button test, to get the instant trade-in value.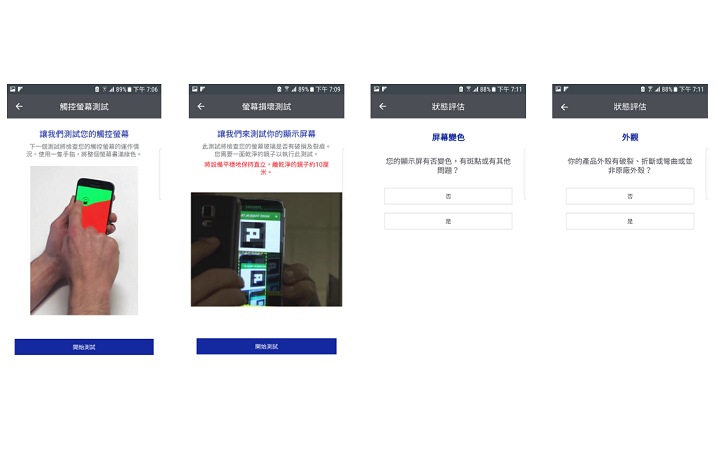 3. Input the IMEI number of the newly purchased Samsung phone, personal information, address for device pick-up and bank account details.
4. Complete the final check according to the in-app instructions, including status evaluation, information clearance and SIM card removal and more.
5. After receiving the confirmation letter, users will receive a Return Pack within 5 working days. Users need to wrap and pack the old phone according to the instructions given.
6. Users can choose a door-to-door pick up or mail drop at designated courier stations.
7. After users complete the whole process, the trade-in value will be paid via bank transfer.
For more product information, please visit http://www.samsung.com/hk_en or contact Samsung customer service hotline at (+852) 3698-4698.
* All functionality, features, specifications and other product information provided in this document including, but not limited to, the benefits, design, pricing, components, performance, availability, and capabilities of the product are subject to change without notice or obligation
[1] Trade-in service is provided by Brightstar Asia Limited.
[2] For more details of Smart Switch, please visit www.samsung.com/hk_en/apps/smart-switch
[3] With any new purchase of Galaxy S8, S8+, S9, S9+, Note8, A8 Star, A8+, A6+ and C8, users can enjoy the trade-in service with Trade Up for Samsung app. Each new purchase is eligible for one time trade-in service.
[4] Users can download Trade Up for Samsung app in Google Play Store or Samsung Apps since mid-July; or one can download Mobile Trade Up app in iOS App Store.
[5] Samsung smartphones eligible for trade-in include: Galaxy S5, S6, S6 edge, S7, S7 edge, S8, S8+, Note4, Note5, Note8, A3, A5, A7,A9, C5, C7, and C9 Pro are now eligible for trade-in. For details of designated models of other brands for trade-in, please visit: www.samsung.com/hk_en/tradeup
About Samsung Electronics Co., Ltd.
Samsung inspires the world and shapes the future with transformative ideas and technologies. The company is redefining the worlds of TVs, smartphones, wearable devices, tablets, digital appliances, network systems, and memory, system LSI, foundry and LED solutions. For the latest news, please visit the Samsung Newsroom at http://news.samsung.com/.