Summer Rewards Details
Purchase any of the designated Notebook 9 models below to be eligible to redeem a HK$500 Supermarket Coupon
Models
NP900X3K-K02HK, NP900X3L-K04HK, NP900X3L-U01HK, NP900X3L-U03HK, NP900X5L-K01HK, NP900X5L-K02HK, NP900X5L-K06HK, NP930X2K-K04HK, NP940X3L-K02HK, NP940X5J-K01HK
Promotion Period
14 July to 13 August 2017
(Based on Invoice Date)
---
Online Registration Period
14 July to 31 August 2017
---
Redemption Period
14 July to 31 August 2017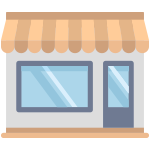 Purchase designated Notebook model at Samsung designated merchants.
Register the product and print the documents.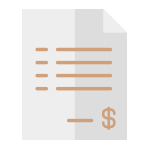 Please be prepared to show the following documents at a Service Center (SVC).

1. The original sales invoice# issued by Samsung authorized resellers or distributors within the promotion period (handwritten invoices are NOT accepted)
2. IMEI/SN Label* or original packaging box#
Service Centers (Hong Kong)
1) Unit 9-12 & 15, Office Tower, Langham Place, 8 Argyle Street, Mong Kok

2) Unit 1502, 15/F, Causeway Bay Plaza 1, 498 Hennessy Road, Causeway Bay
Tel: 36984698
Mon to Sun: 11:00am - 8:00pm
Terms and Conditions
Redemption items are limited while stocks last.
Eligibility for redemption items are limited to the purchase of genuine products from Hong Kong dealers only.
Availability of redemption items may vary between designated service centers or redemption centers. Please contact in-store staff for details.
All images are for reference only.
All other products and services mentioned may belong to their respective trademark owners.
The terms and conditions above are subject to change without prior notice.