Buy Q6F TV and earn Clubpoints
Valid from Jul 20. 2018 to Aug 08. 2018 Expired
From 20 July 2018 to 8 August 2018, purchase selected Samsung 2018 QLED Q6F series TV to earn 4,500 Clubpoints.
Redeem gifts with Clubpoints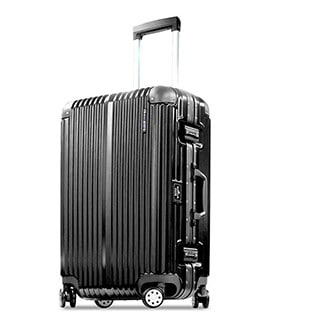 Hallmark design collection
4-wheel rigid frame 26 inch suitcase HM828FT (Black)
3,850 Clubpoints
Suggested Retail Price: HK$1,780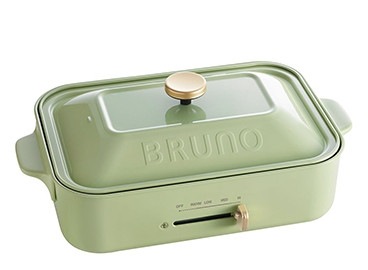 Bruno compact hot plate
3,750 Clubpoints
Suggested Retail Price: HK$998
Or other assorted gifts
Exclusive concert tickets
Dining offers
Travel packages
1.
Customer purchases selected Samsung 2018 QLED Q6F Series TV from Samsung authorized dealers during the Promotion Period.
2.
Register the purchase details on or before 30 September 2018 via Samsung Premium Redemption webpage:
https://www.samsung.com/hk_en/support/premium/
. A redemption notice will be sent to customer via email and SMS upon successful registration.
3.
Collect the Clubpoint redemption letter with Clubpoint Redemption Code at designated Samsung Redemption Centre.
4.
5.
Clubpoints will be credited to the membership account of The Club in 4-6 weeks upon completion of above procedures.
Terms and Conditions
Promotion Period: 20 July 2018 – 8 August 2018
Selected Samsung 2018 QLED Q6F Series TV: QA49Q6FNAJXZK、QA55Q6FNAJXZK
Offer: 4,500 Clubpoints.
This Promotion is organized by SAMSUNG ELECTRONICS (H.K.) Co. Ltd ("Samsung") and is open to customer who has during the Promotion Period (based on the invoice date) purchased a Selected Samsung 2018 QLED Q6F Series TV, and who is a member of The Club, a loyalty program operated by Club HKT Limited (each, an "Eligible Customer").
By participating in this Promotion, each Eligible Customer agrees to be bound by these Terms and Conditions. Samsung reserves the right to amend these Terms and Conditions at any time, without prior notice.
Upon purchase of Selected Samsung 2018 QLED Q6F Series TV , Eligible Customer must register at the designated Samsung webpage on or before 30 September 2018 otherwise the Offer will be forfeited.
A redemption notice will be sent via email and SMS to each Eligible Customer who has successfully registered at the designated Samsung webpage for the collection the Clubpoint redemption letter.
To redeem the Offer, Eligible Customer is required to complete the registration procedures provided in the Clubpoint redemption letter otherwise the Offer will be forfeited.
Each redemption notice and each Clubpoint redemption letter can be used to redeem this Offer for only once. The redemption notice and/or Clubpoint redemption letter will not be re-issued if it is lost or damaged for whatever reasons.
Each Eligible Customer is entitled to enjoy a maximum of two Offers.
Eligible Customer is required to keep the Clubpoint redemption letter until the Offer has been credited to the membership account of The Club ("Club Membership Account").
The Offer will be credited to the Club Membership Account within 4 to 6 weeks after completion of registration procedures provided in the Clubpoint redemption letter.
Eligible Customer shall be responsible to maintain the validity of its own Club Membership Account. The Offer will be forfeited immediately without any prior notice in case the Club Membership Account is being invalid for whatever reasons. Eligible Customer shall in no event make any claim against Samsung and/or The Club. Samsung and The Club shall in no event be liable for any failure or inability to collect or use the Offer in whatever circumstances.
The Offer is only available to consumers who purchased a Selected Samsung 2018 QLED Q6F Series TV for private and domestic use.
Samsung reserves the right to disqualify any Eligible Customer where Samsung has reasonable grounds to believe that Eligible Customer violates any of these Terms and Conditions or any instructions and/or requirements of this Promotion, or that Eligible Customer suspect of gaining an unfair advantage by participating in this Promotion or redeemed the Offer using fraudulent means.
The Offer cannot be exchanged for cash or in conjunction with other promotions. Samsung reserves the right to change or substitute the Offer to other offer(s) of a comparable or equivalent value if it deems fit.
Samsung makes no guarantee of the availability of Samsung webpage service and will not be held responsible for interruption of service that may interfere with the ability to register the Offer. The Club makes no guarantee of the availability of Club Member service and will not be held responsible for interruption of service that may interfere with the ability to collect the Offer.
Employees and agents of Samsung and The Club, their respective families, households or anyone professionally connected with this Promotion, are not eligible to participate in this Promotion.
Except where expressly provided herein, each Eligible Customer shall bear his/her own costs and expenses incurred and/or arising from his/her participation in this Promotion, and no reimbursement may be sought from Samsung and/or The Club whatsoever.
No person other than the Eligible Customer, Samsung and The Club will have any right under the Contracts (Rights of Third Parties) Ordinance to enforce or enjoy the benefit of any of the provision of these Terms and Conditions.
We have provided a Chinese language translation of these Terms and Conditions for reference. If there is any inconsistency between the English and Chinese versions, the English version shall prevail.
These Terms and Conditions and any claim or dispute arising in connection with these Terms and Conditions or this Promotion shall be governed by and construed in accordance with the laws of Hong Kong, without regard to its conflict or choice of law provisions.
By participating in this Promotion, each Eligible Customer understands and agrees that any personal information provided in connection with this Promotion and/or the Offer will be collected, used and retained by Samsung for the purpose of (i) verifying Eligible Customer's eligibility and identity, (ii) notifying Eligible Customer of the redemption of the Offer, and (iii) carrying out any enquiries or resolving any disputes in relation to this Promotion, and such personal information will not be disclosed to any other party or used for any other purposes without consent of that Eligible Customer. Eligible Customer further acknowledges that Samsung will collect and use his/her personal information in accordance with the requirements of Personal Data (Privacy) Ordinance (Chapter 486 of the Laws of Hong Kong) and Samsung's Privacy Policy. For Samsung's privacy policy, please refer to Samsung's website: https://www.samsung.com/hk_en/info/privacy/.
Terms and Conditions of The Club (https://www.theclub.com.hk/tnc) apply. The Club reserves the rights to amend any of these Terms and Conditions from time to time without prior notice.
In the event of any dispute regarding the interpretation of applicable Samsung and /or The Club Terms and Conditions, the decisions of Samsung and The Club shall be final and binding.
The registration of The Club's Membership, Clubpoints and this Promotion are subject to the terms and conditions of The Club. All benefits, amenities, offers, awards and services of The Club are subject to availability and may be changed at any time without notice. For enquires and more details, please visit www.theclub.com.hk or call The Club's Service Hotline at 183 3000.
All pictures are for reference only.
All other company and product names may be trademarks or registered trademarks owned by the respective companies.