FREE 3-month Viu Premium Service
Valid from Dec 10. 2018 to Feb 09. 2019 Expired
Buy any designated Samsung TV models and get 3-month Viu Premium Service for free to enjoy premium Korean dramas and the best of other Asian entertainment.
Promotion period: December 10, 2018 - February 9, 2019
Samsung TV of designated models
Please refer to following steps to activate offer
Upon purchase of designated TV models*, customers will receive a card enclosing a redemption code.。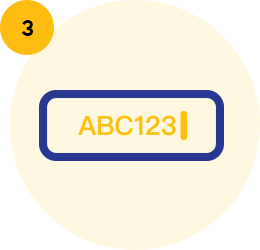 Follow the instructions and enter the redemption code
Download and open Viu mobile app & Viu Smart TV app
Follow the instructions shown on TV and start Viu-ing
*Designated TV models: Samsung QLED, PUHD and UHD TVs.
Terms and Conditions
* Samsung 2018 TV Models:
QA75Q9FNAJXZK, QA65Q9FNAJXZK, QA65Q8CNAJXZK, QA55Q8CNAJXZK, QA65Q7FNAJXZK, QA55Q7FNAJXZK, QA75Q6FNAJXZK, QA55Q6FNAJXZK, QA49Q6FNAJXZK, UA82NU8000JXZK, UA65NU8000JXZK, UA55NU8000JXZK, UA49NU8000JXZK, UA43NU7400JXZK, UA65NU7300JXZK, UA55NU7300JXZK, UA49NU7300JXZK, UA75NU7100JXZK, UA65NU7100JXZK, UA55NU7100JXZK, UA49NU7100JXZK, UA43NU7100JXZK
Samsung X Viu FREE 3-month Viu Premium Service (this "Promotion") is organized by Samsung Electronics Hong Kong Co, Ltd ("Samsung") and is available to each customer who purchased a designated Samsung TV (for details please refer to www.samsung.com/hk_en/offer/) between 10 December 2018 and 9 February 2019 ("Promotion Period") from any authorized dealer in Hong Kong (each an "Eligible Customer").
Each Eligible Customer will receive a free 3-month Viu Premium Service ("Offer") provided by PCCW OTT (Hong Kong) Limited ("PCCW") and its relevant terms and conditions apply, available at https://www.viu.com/ott/hk/en-us/copyright-statement/terms-and-conditions. This Offer is only available while stock lasts.
Existing Viu Premium Service subscribers not eligible to enjoy this Offer.
By participating in this Promotion, each Eligible Customer agrees to be bound by these Terms and Conditions. Samsung and PCCW reserve the right to amend these Terms and Conditions at any time, with or without prior notice.
The Offer redemption card (including the redemption code) will be distributed to Eligible Custome at the time of delivery or installation of the designated Samsung TV. Please contact the relevant reseller or distributor for details. The Offer redemption card will not be re-issued if it is lost or damaged for whatever reason.
Each Eligible Customer is required to activate the Offer with the redemption code on or before 15 March 2019 ("Offer Activation Period") in accordance with the activation instructions specified in Samsung Offer registration webpage (https://www.samsung.com/hk_en/offer/).
The Offer is only available to Eligible Customer who purchased a brand-new genuine designated Samsung TV from any authorized dealer in Hong Kong for their private and domestic use.
Eligible Customers must have Internet connection and are required to connect their designated Samsung TV to the Internet (via a valid Hong Kong IP address), in order to enjoy the Offer to watch relevant content.
Each redemption code can only be used once and only be used for one designated Samsung TV.
The Offer is only available to Eligible Customer for private domestic viewing in Hong Kong and must not be used for any public or commercial viewing, broadcasting or exhibition.
Samsung and PCCW reserve the right to disqualify any Eligible Customer for the Offer where it has reasonable grounds to believe that Eligible Customer has violated any of these Terms and Conditions or any instructions and/or requirements of this Promotion, or that Eligible Customer may have gained an unfair advantage by participating in this Promotion or redeemed the Offer using fraudulent means.
The Offer cannot be transferred or sold, cannot be exchanged for cash or used in conjunction with other promotions. Samsung reserves the right to change or substitute the Offer with other offer(s) of a comparable or equivalent value as it deems fit.
If an Eligible Customer fails to activate his/her Offer within the Offer Activation Period for whatever reason, his/her Offer will be forfeited automatically without notice. Under no circumstances shall any claim be made against Samsung and/or PCCW; and neither Samsung nor PCCW shall bear any liability whatsoever.
Except where expressly provided herein, each Eligible Customer under this Promotion shall bear his/her own costs and expenses incurred and/or arising from his/her participation in this Promotion and no reimbursement may be sought from Samsung and/or PCCW whatsoever.
Save and except for Samsung's and PCCW's affiliates, any person or entity who is not an Eligible Customer, shall have no right under the Contracts (Rights of Third Parties) Ordinance (Cap. 623 of the laws of Hong Kong) to enforce any of these Terms and Conditions.
A Chinese version of these Terms and Conditions is provided for reference only. If there is any inconsistency between the English and Chinese versions, the English version shall prevail.
These Terms and Conditions and any claim or dispute arising in connection with these Terms and Conditions and the Promotion shall be governed by and construed in accordance with the laws of the Hong Kong SAR, without regard to its conflict or choice of law provisions; and the parties agree to the exclusive jurisdiction of the courts of the Hong Kong SAR.
Samsung and PCCW can at any time change, suspend, terminate or cancel the whole or part of the Promotion or the Offer without prior notice.
In the event of any dispute, Samsung's and PCCW's decision shall be final.
All images are for reference only.
The names of other companies and products may be the trademarks or registered trademarks of such other companies.