How can I expand the battery life?
Last Update Date :
Apr 19. 2018
Smartphone battery life depends very much on how the device is used. If a customer is experiencing problems with
battery life, you should be able to help them resolve the issue without returning the device.
The following list should address and solve many of the battery-life issues encountered by in-store staff.
1. Display settings
2. Application
3. Signal bars
4. Wi-Fi ,Bluetooth, GPS
5. Multimedia usage
6. No Power Up




※ Display Settings

Check display settings. Long screen time-out setting or high display brightness will increase battery drain. Advise the
customer to set screen timeout to 30 seconds and display brightness to Auto.

1. Screen timeout

2. Brightness
※ Applications
Check the applications that the customer is using. Battery life is related with CPU usage which is affected by running
applications. Close all unnecessary applications.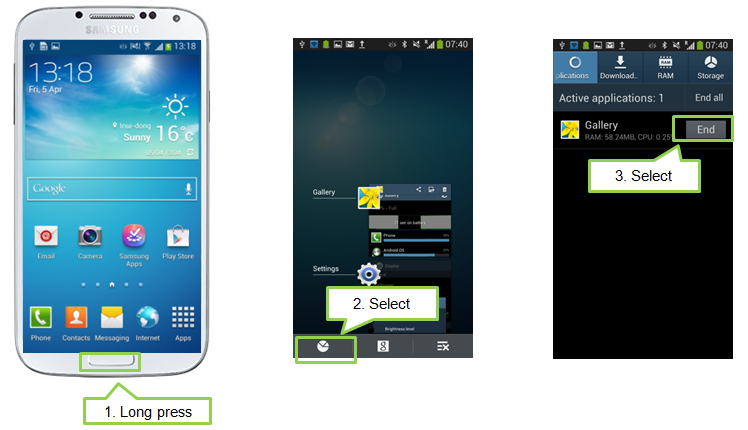 ※ Signal bars
Ask the customer how many signal bars they normally see on their handset while they are at home / at work. Advise
that the use of mobile data in areas with very low signal uses a lot of power and should be avoided if possible.

※ Wi-Fi, Bluetooth, GPS
Inform the customer to use the Quick pannel Menu to toggle Wi-Fi, Bluetooth and GPS on/off, as it is needed to avoid
unnecessary power consumption.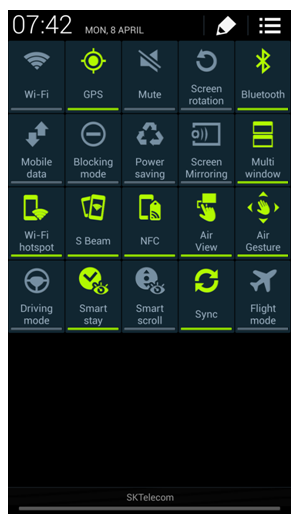 Not finding what you're looking for? We're here to help.
Call
36984698Hong kong
Operation Hour:
Monday-Friday: 9am-8pm
Saturday, Sunday & Public Holiday : 9am-6pm
0800 333Macau
Operation Hour:
Monday-Friday: 9am-8pm
Saturday, Sunday & Public Holiday : 9am-6pm
21219088Samsung Pay
Operation Hour:
Monday-Sunday: 9am-10pm

* For Printer inquiry, please visit HP official web page .
Customer
Service Support
Smart Service
Samsung SMART SERVICE allows you to experience a whole range of services, right here at our Samsung Experience Store!
Contact Us