Beautiful in every moment
* Actual Product may differ from image shown. Please see our product gallery.
It was a challenge to turn television into an art form. The elegant Frame TV goes beyond conventional by turning your living space into a gallery. Every detail elevates your room with artistic appeal.
Real frame design that goes beyond TV
Customise to your style
Customisable Bezel
The choice is yours when it comes to The Frame. Pick the ideal customizable frame for your space, taste, or artwork—magnets make it simple to attach and detach for a different style.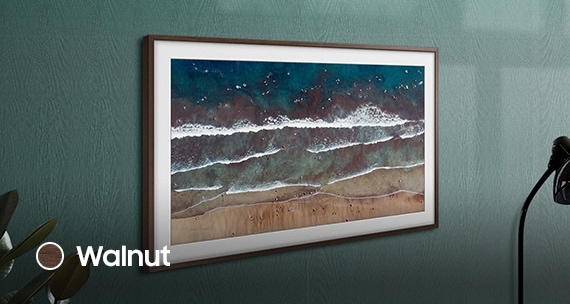 Hangs like a real frame
No Gap Wall-Mount
Installing The Frame is simple and quick, and you can just tilt it sideways, back, or forward for the ideal view. Gorgeous from all sides, it fits perfectly in your space.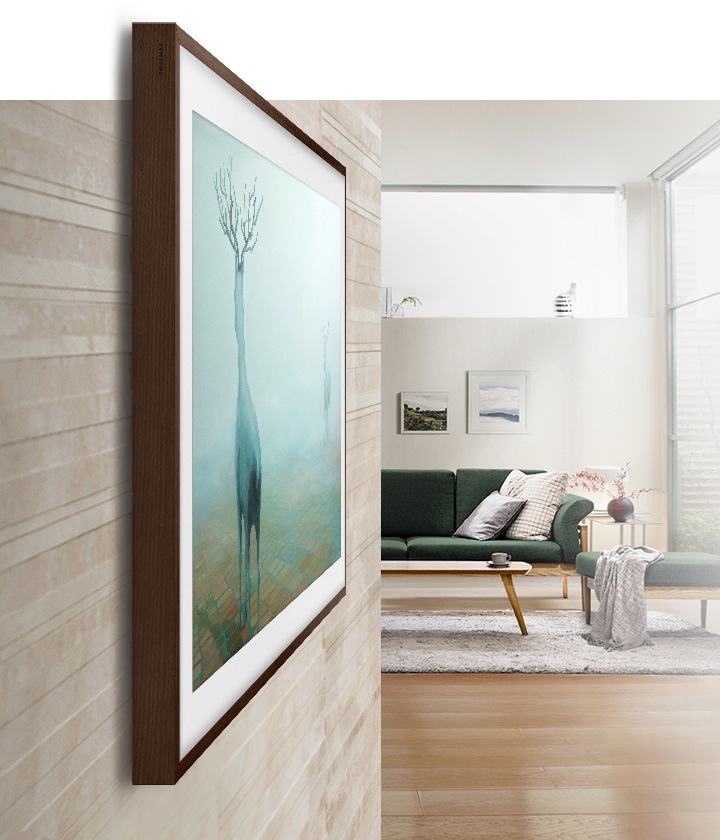 The slim, One Invisible Connection connects every device to the TV through the One Connect Box, allowing you to place the connected devices further away, so you can use the space for your decor.
* Devices must be connected to One Connect.
** Compatible devices only.
* Devices must be connected to One Connect.
** Compatible devices only.
Framing the best user experience
Multiple ways to showcase your art
Multi Layouts & Colour
Customizing the presentation of the art to fit your space is simple on The Frame. Choose from different options to find the matte layout and color that best complements the pieces.
* Some matte layout options are only available through the mobile app.
** Matte layout options may differ based on content type.
*** Matte: The blank area that serves to highlight the art piece within the frame.