Wind-Free™
Stay comfortably cool with Wind-Free™ technology.
Goodbye Chilly Blasts of Air
Wind-Free™ technology works so well you might not even notice it. Once the desired temperature is reached, the system disperses fresh air uniformly without the unpleasant blast of cold wind.
What is Wind-Free™ Technology?
Samsung's Wind-Free™ air conditioner system uses 21,000 micro-holes to gently spread air evenly throughout the room, maintaining a comfortable level of coolness without any draft.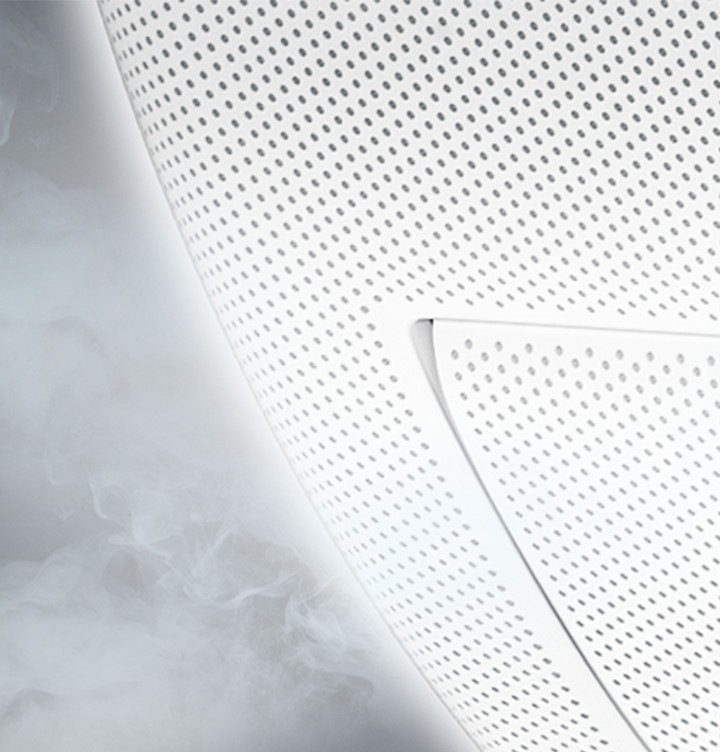 Keep Cool Without Changing Settings
Samsung's Wind-Free™ air conditioner system has a 2-Step Cooling mode that changes automatically. The desired temperature is reached quickly in Fast Cool mode, then maintained in Wind-Free Cooling mode.
Enjoy a Good Night's Sleep
The Wind-Free™ system's new Good Sleep mode creates the ideal air conditioner in your bedroom, so you can sleep well knowing you won't feel cold during the night or wake in the morning with a chill.