Samsung NX1
EV-NX1ZZZBZBID
Powered by iPrice
Samsung tidak bertanggung jawab terhadap masalah pada situs terkait www.iprice.co.id/samsung/
23,5 x 15,7 mm
Sensor Size
REVOLUTIONARY IMAGE PROCESSOR
High-speed image processor DRIMe V
Meet the DRIMe V, Samsung's the fastest and the most powerful image processor yet. The DRIMe V delivers the fastest AF in its class at a phenomenal 0,055 s1, the power to crunch fifteen 28MP photos in a second, and an EVF that readies in just 0,005 s. And with cutting-edge noise reduction technology, the DRIMe V delivers amazingly high ISO levels capable of producing brilliant photos in low light. It also gives you the power to record breathtaking 4K UHD movies at a smooth 30 fps.
ULTIMATE SPEED
Extremely fast and accurate NX AF System III
Capture signature images with amazing speed and superb precision. The NX AF System III empowers you with a blazingly fastest AF of 0,055 s2, so you won't miss capturing the decisive moment. It uses a Hybrid AF that completely covers the sensor and features an incomparably high 205 phase detection points and 153 exceptionally accurate cross-type sensor points to give you edge-to-edge focus coverage—both horizontally and vertically—letting you achieve a high level of accuracy.3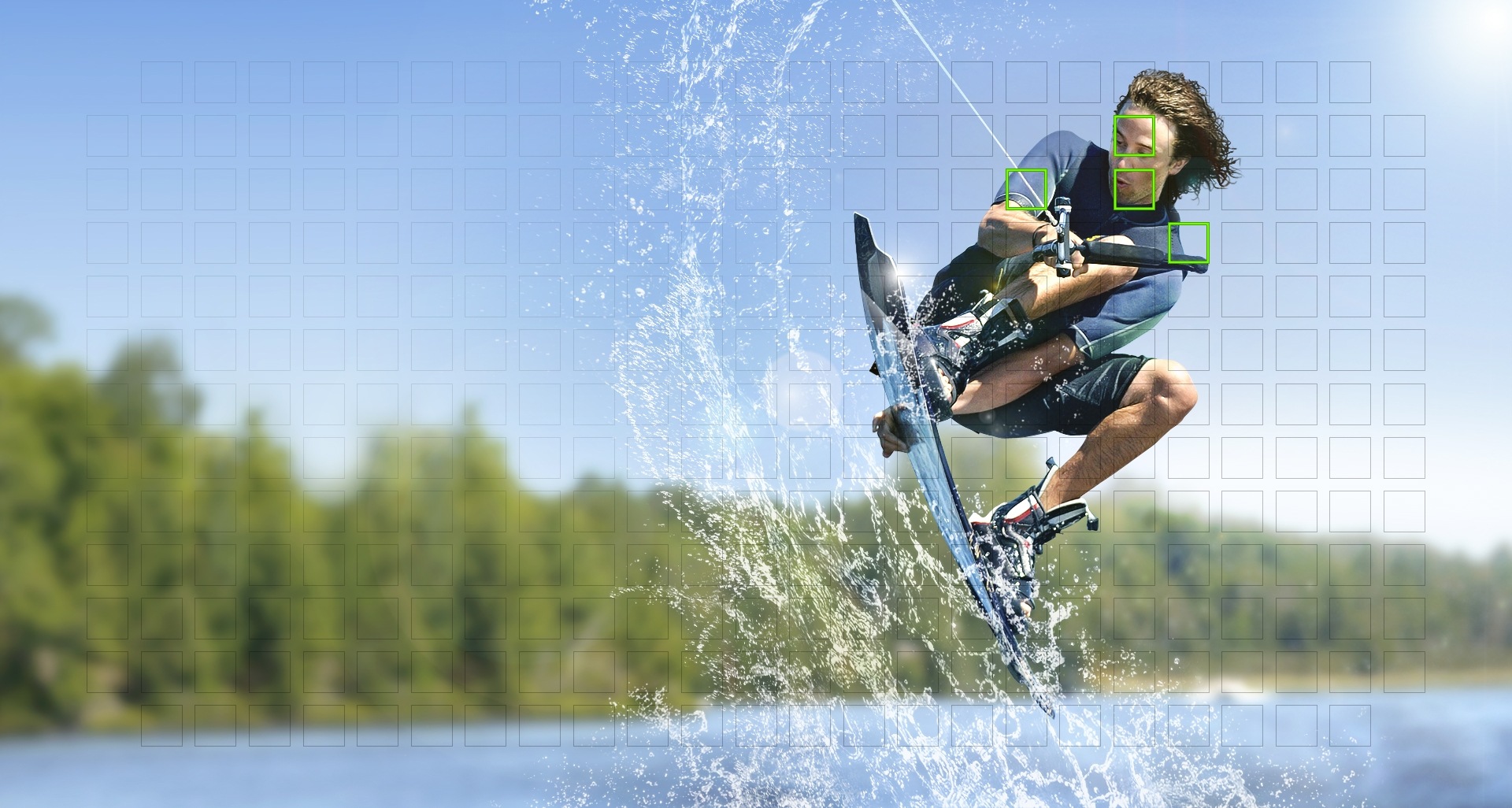 ULTIMATE SPEED
Fast and precise continuous shooting up to 15 fps at 28 MP
The NX1 pushes the boundaries for continuous shooting, giving you 15 precision continuous shots every second, at a high resolution of 28 MPs, and up to 70 of those pictures at one time. And with continuously tracking AF that's fast and precise, all you need to do is keep your finger on the shutter to capture an amazing sequence of images full of details and moments that even your eyes may have missed.4
ULTIMATE SPEED
Accurate shots every time
Sometimes it's hard to get the timing of your shots right. Samsung Auto Shot helps with a highly advanced predictive algorithm that tracks subject movement, automatically triggering the shutter at the right time. There is even a baseball mode, so can finally get that shot of your favorite batter hitting the ball out of the park.5
ULTIMATE SPEED
Capture fast-moving action with 1/8.000 sec. shutter speed
With a powerful shutter capable of shooting at up to 1/8.000 seconds, the NX1 can freeze and capture some of the fastest moving subjects with exquisite clarity. And the shutter has been rigorously tested to withstand 150.000 shots, even when performing at its top rate of 15 frames per second.
SUPERB IMAGE QUALITY
Redefine image quality with the 28 MP BSI APS-C sensor
Samsung has developed an exclusive and revolutionary 28 MP APS-C CMOS sensor that uses a BSI structure, the first time BSI has ever been used on both a micro 4/3 array and an APS-C.6 The advantage of BSI is that it gathers more light than conventional CMOS sensors and fits more pixels, allowing the 28 MP sensor to record more details without increasing noise beyond the level of a conventional 20 MP sensor. And with 28 MP images, you can crop freely and print up to A2 size (300 dpi) with no degradation in image quality.
SUPERB IMAGE QUALITY
Shoot with confidence even in low light
Shooting in low light with a high ISO is no challenge at all for the NX1, thanks to a truly innovative technology called Adaptive Noise Reduction driven by the powerful DRIMe V image processor. Even set at a high ISO of 25600 (Ext. 51200), the NX1 is capable of producing crystal clear images virtually free of noise, giving you the confidence to push the limits and capture incredibly crisp photo in low light environments.
SUPERB IMAGE QUALITY
Breathtaking 4K UHD video recording
Powered by Samsung's DRIMe V image processor, the NX1 lets you record in true 4K video. You get 4 times the resolution and 4 times the details of Full HD for every movie you shoot. It even supports the highly efficient HEVC (H.265) format which lets you capture extreme details while only using half the memory space typically consumed by the conventional H.264 codec. And with the Samsung Movie Converter PC software that comes with purchase7, HEVC encoded video files can be easily converted into H.264 format so you can edit freely.
ADVANCED USABILITY
Crafted from highly durable magnesium alloy
The NX1 is built to deliver heart-stopping photography at blazing fast speeds. It's also built for durability and goes anywhere with ease. The NX1 is fully crafted from highly durable magnesium alloy, giving you the firm, rigid structure you would expect from the most premium cameras. Despite the light weight and portable size, the NX1 is one tough camera that you can rely on in any environment.
ADVANCED USABILITY
Constructed to be dust and splash resistant
The NX1 was designed to be dust and splash resistant. Tight rubber sealing around the dials, buttons, and openings, enables the NX1 to shoot outdoors in various environments.8
ADVANCED USABILITY
Convenient top-mounted
LCD status display window
The NX1 comes with a top-mounted LCD status display window that shows all your current camera setting values, putting all your key settings and information precisely where you'd expect them to be on a top-of-the-line camera. With a quick glance, it gives you the full control you need to take the exact photo you envisioned in your mind.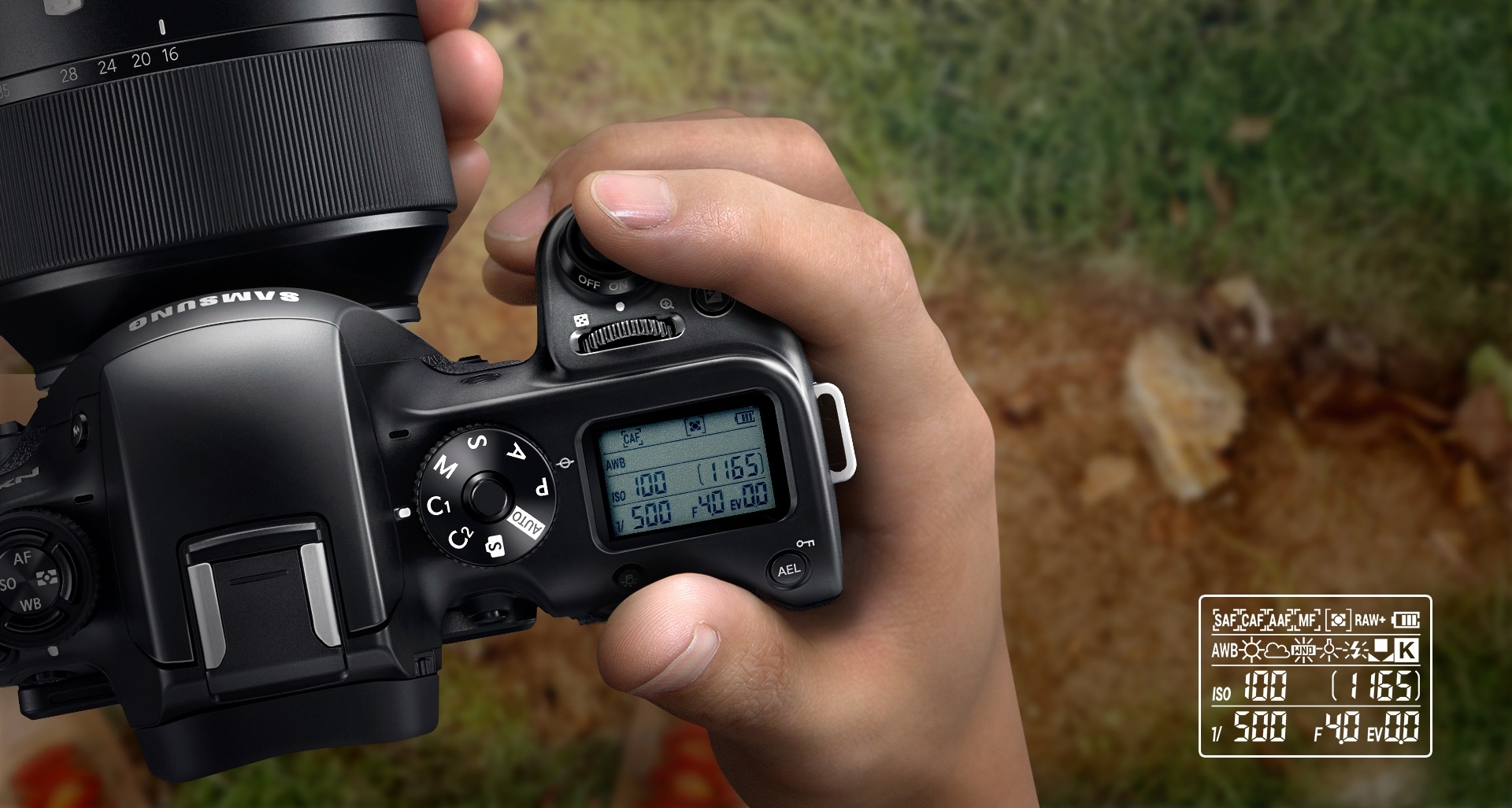 ADVANCED USABILITY
Share anytime, anywhere with Wi-Fi and Bluetooth connectivity
The NX1 supports the latest Wi-Fi standard, IEEE 802.11ac, boasting speeds faster than 802.11n. With the power to do quick data transfers, high resolution photos and videos can be shared in a snap. And with Bluetooth, Wi-Fi, and NFC capabilities all together, you get the full range of fast connectivity needed for easy sharing to your devices such as your smartphone.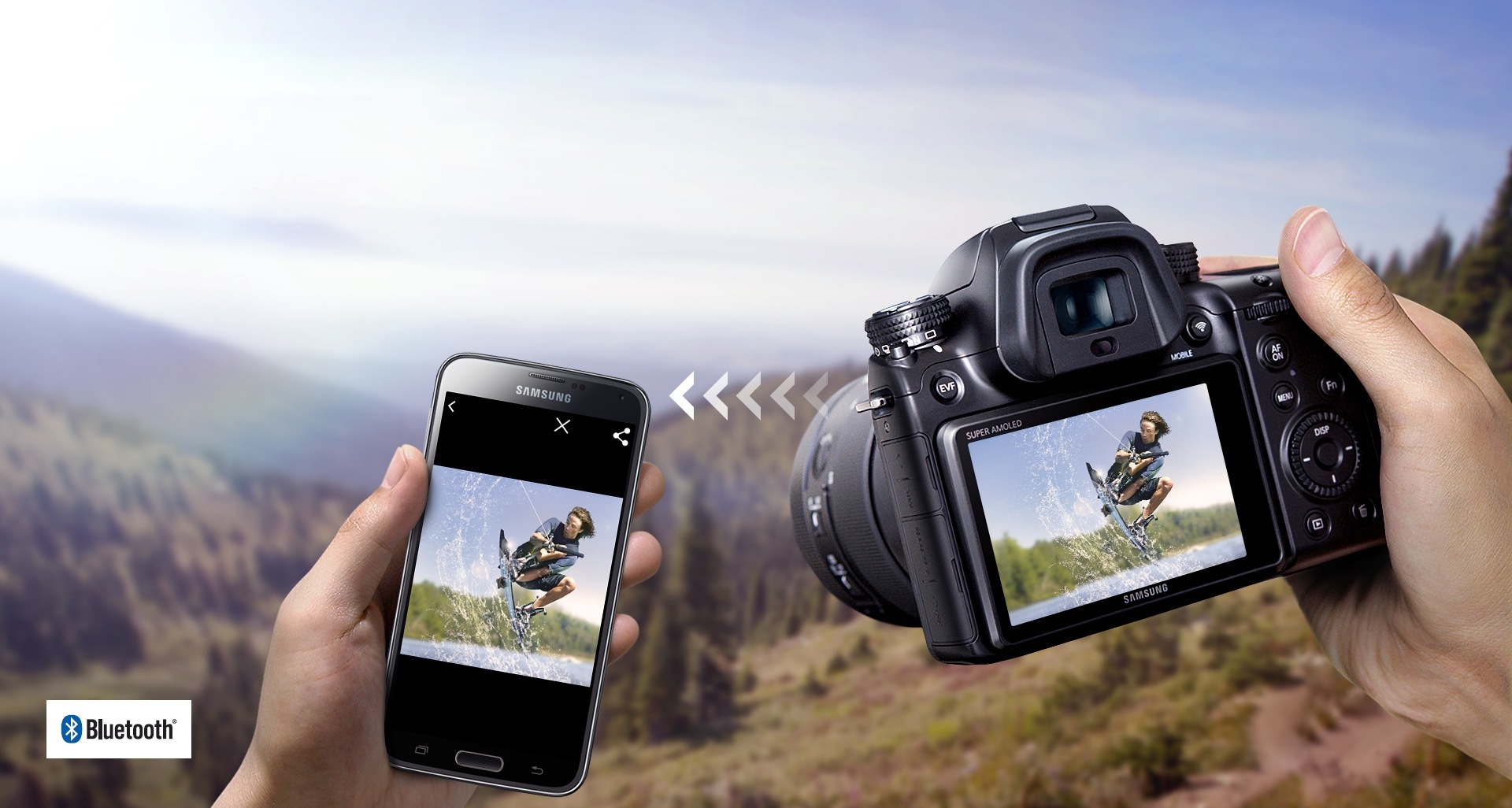 An ergonomic grip for precise control

The NX1 provides the ultimate grip comfort. It has rubber-like skin, with a grip that anchors the NX1 perfectly to your hand, allowing you to focus purely on your photography.

Convenient and versatile AF features

The NX1 has a variety of AF features, including one that's great for stills with moving subjects and one that's perfect for movies. Active AF can detect when your subject starts moving and will automatically switch to a continuous mode, while Movie AF uses quick phase autofocus to give you faster focus and reduce wobbling.

Tampilan EVF yang realistis dan seperti aslinya secepat mata Anda melihatnya

The NX1 lets you see and compose your shots with unbelievable speed with an OLED Electronic View Finder that comes on in a virtually instantaneous 0.005 seconds.9 Not only that, the EVF gives you a clean and wide view that reproduces the naturally sharp feel of optical viewfinders so prized by the pros. It's also been ergonomically designed to fit the shape of your eye for added comfort and usability.
A Closer Look
LCD Status Display Window

Tampilan layar status LCD di atas yang nyaman

OLED EVF

Tampilan EVF yang realistis dan seperti aslinya secepat mata Anda melihatnya

Ergonomic Grip

Pegangan yang nyaman berdasarkan hasil riset terkini

Super AMOLED Tilt Display

Super AMOLED Tilt Display dibagian belakang memudahkan Anda melihat dan membidik obyek foto

Professional Interface

USB 3.0 (micro USB3.0 Jack)
NTSC, PAL (user selectable)
HDMI
3,5 mm Stereo MIC Input
3,5 mm Stereo Output
DC 5 V, 2 A via Micro USB port
1 Based on internal lab tests conducted on 2014/9/15

2 Based on internal lab tests conducted on 2014/9/15

3 Number of cross-type sensor points may vary depending on lens.

4 Shooting performance may vary depending on SD card

5 Images displayed are only sample representations. Actual functionality may vary.

6 Based on internal research conducted on 2014/9/15

7 Software available by download

8 This product is not water or dust proof. It is designed to resist dust and minor splashes only. Exposure to severe conditions is not recommended.

9 Based on internal lab tests conducted on 2014/9/15


1 Based on internal lab tests conducted on 2014/9/15

2 Based on internal lab tests conducted on 2014/9/15

3 Number of cross-type sensor points may vary depending on lens.

4 Shooting performance may vary depending on SD card

5 Images displayed are only sample representations. Actual functionality may vary.

6 Based on internal research conducted on 2014/9/15

7 Software available by download

8 This product is not water or dust proof. It is designed to resist dust and minor splashes only. Exposure to severe conditions is not recommended.

9 Based on internal lab tests conducted on 2014/9/15


BSI CMOS

Type

23,5 x 15,7 mm

Sensor Size

76,6 mm (3")

Size

1036 k dots

Resolution
Panduan Pengguna & Unduhan
Live Chat
Perbandingan Produk
* Fitur utama mungkin berbeda dari Spek Utama
1 Based on internal lab tests conducted on 2014/9/15



2 Based on internal lab tests conducted on 2014/9/15



3 Number of cross-type sensor points may vary depending on lens.



4 Shooting performance may vary depending on SD card



5 Images displayed are only sample representations. Actual functionality may vary.



6 Based on internal research conducted on 2014/9/15



7 Software available by download



8 This product is not water or dust proof. It is designed to resist dust and minor splashes only. Exposure to severe conditions is not recommended.



9 Based on internal lab tests conducted on 2014/9/15