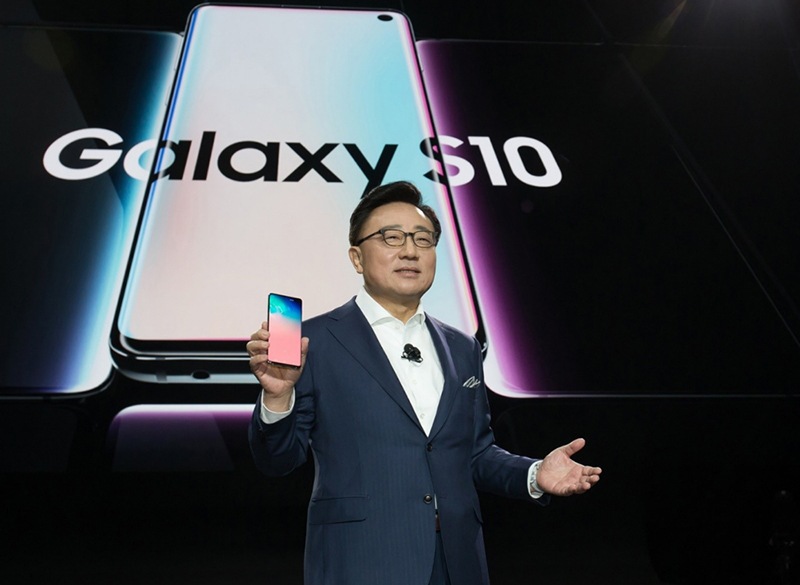 Thank you for choosing Galaxy S10
A letter from our CEO

Dear S10 Customer,

We are excited to welcome you to the large and growing community of Samsung Galaxy smartphone owners. We hope you will be very pleased with your new Samsung Galaxy S10.

It's a big year for Galaxy fans and for Samsung as we commemorate 10 years of the Galaxy. This important milestone wouldn't be possible without people like yourself who recognize the power, performance and possibility that only a Samsung Galaxy smartphone can deliver.

I personally wanted to extend a very warm thank you for motivating and inspiring us! We wouldn't be where we are today without your support.

In the past decade, you have enabled us to break barriers and deliver the innovative Super AMOLED display, the Edge screen, and the Infinity display. You inspired us to make a smartphone water resistant and you helped us create the Note category with the large screen as well as S Pen productivity tools.

We were pioneers then and we are pioneers now; that is our heritage and commitment to you. Our vision for the next 10 years is to be the "Innovator of new mobile experience" that flow with you seamlessly and continuously wherever you go. By harnessing the power of 5G and AI we will pioneer a new generation of immersive, personal and intelligent experiences.

By staying true to our vision and mission to always put consumers first, we will lead the next 10 years of mobile innovation and beyond for the next generation of consumers.

We are very interested in hearing from you. Your feedback and experience using the Samsung Galaxy S10 will be invaluable for us.

Thank you once again from all of us at Samsung.



DJ Koh President and CEO,
IT and Mobile Communications, Samsung Electronics