Avengers: Infinity War merupakan sekuel dari Marvel Comics, Avengers, serta diproduksi oleh Marvel Studios dan didistribusikan oleh Walt Disney Studios Motion Pictures. Film ini adalah sekuel dari The Avengers dan Avengers: Age of Ultron, serta merupakan film kesembilan belas dalam Marvel Cinematic Universe (MCU).
Pada film kali ini Avengers, yang terpecah belah setelah peristiwa dalam Captain America: Civil War, akhirnya bekerjasama dengan Guardians of the Galaxy untuk melawan Thanos, penjahat intergalaksi yang sedang berusaha mengumpulkan Infinity Stones untuk melengkapi gauntlet yang memungkinkannya melakukan apa saja yang ia mau.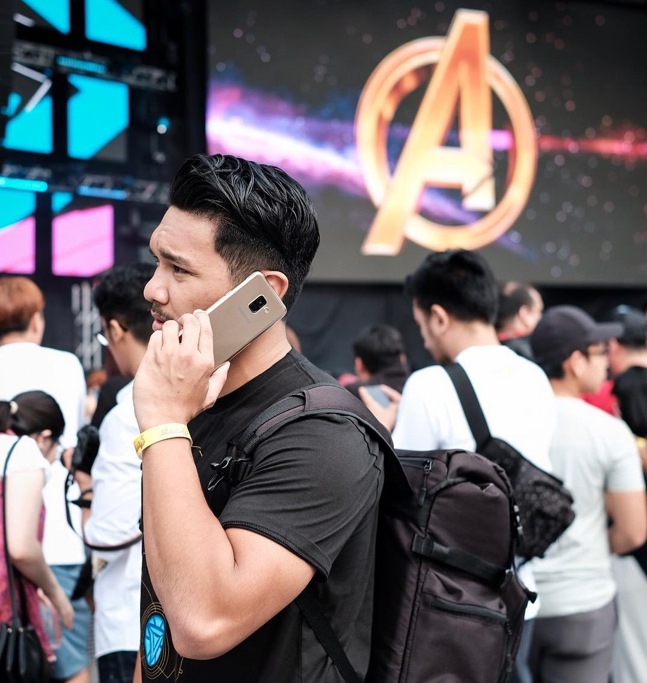 Nah, Samsung pun ikut kembali terlibat dalam keseruan Avengers kali ini. Samsung A8+ 2018 pun bekerjasama dengan Marvel untuk menyambut kedatangan film terbarunya Avengers Infinity War. Samsung pun diundang untuk menghadiri premiernya di Singapore. Acara tersebut dihadiri oleh para pemain Avengers Infinity War, seperti Robert Downey Jr, Benedict Cumberbatch, Karen Gillan dan sutradara Joe Russo.
Perhelatan ini merupakan momen menakjubkan bagi tim Samsung dan juga teman-teman influencer yang dibawa oleh Samsung, seperti Fadi Iskandar dan Billy Davidson. Mereka tampak antusias dan bangga bisa hadir di tengah-tengah keseruan kehadiran para bintang Avengers.
Di peluncuran film terbaru Marvel ini, Samsung mengeluarkan paket eksklusif Galaxy A8+ edisi Avengers Infinity War. Paket tersebut berisi satu buah Galaxy A8+, Metal card, infinity stones serta kartu e-money Mandiri. Jadi tunggu apalagi, miliki Samsung Galaxy A8+ paket eksklusifnya sekarang.
 
Samsung menawarkan  perangkat elektronik terbaru dan terbaik di Indonesia - Beli dari berbagai macam Smartphone, LED TV, Wearable, Tablet, Mesin Cuci, Kulkas, AC, Microwave, Kamera Digital, Laser Printer, Monitor Komputer, SSD, Hard Disk Portable, Kartu Memori