HS Kim, President of Visual Display Business at Samsung Electronics, opened the event by discussing the continuous evolution of television with regard to our entertainment, conversation and lives at home. Samsung's QLED TV, he explained, is "the Next Innovation in TV" – a product that reestablishes the television as the "most important connection to the world around us."
The succeeding speakers went on to explain how this vision is realized through QLED TV's true-to-life picture quality, smart features that facilitate access to today's limitless content and beautiful design that gives users the freedom to put the TV wherever their lifestyle demands. In this way, Samsung believes, QLED TV is ushering in a new era of Lifestyle TV.
In addition to highlighting the features of QLED TV, the company also showcased The Frame, an intelligent display that offers a premium viewing experience when on, and doubles as a work of art by displaying art or personal photos when powered off.
Following the presentation, attending journalists, technology influencers and partners were given the opportunity to get an up-close look at Samsung's new products in a hands-on experience zone.
Check out the highlights of the event in the photos below.
HS Kim, President of Samsung Electronics' Visual Display Business, explains how the launch of QLED TV offers "a TV experience beyond the TV."
HS Kim describes QLED TV as "the Next Innovation in TV", designed to cater to users' lifestyles.
Stephane Cotte, Vice President of Consumer Electronics, Samsung Electronics France, explains how the company's new Quantum dot materials enable 100 percent color volume, which brings to life the tiniest details of a picture.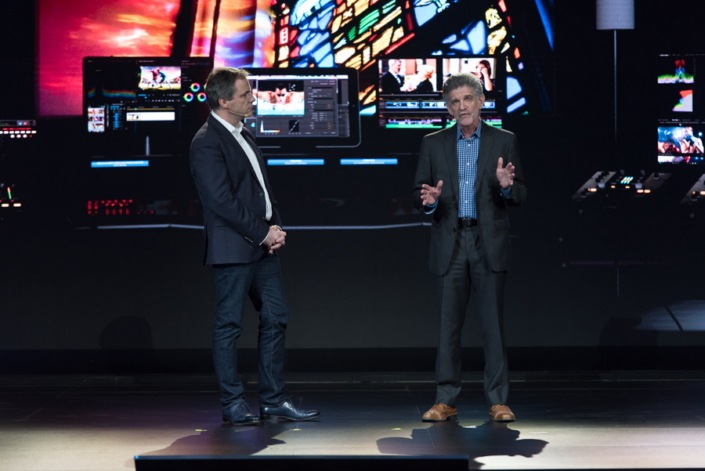 Danny Kaye (right), Executive Vice President at Twentieth Century Fox and Managing Director of the Fox Innovation Lab, discusses current Samsung-Twentieth Century Fox partnership projects for the Ultra HD ecosystem.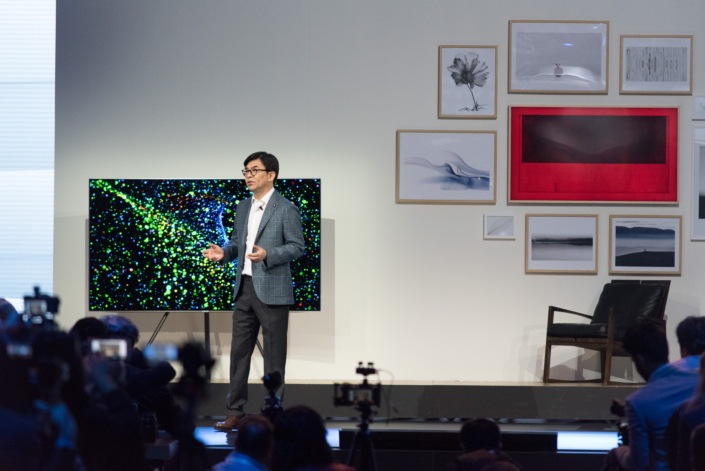 The Frame, Samsung's new intelligent display and the winner of the 2017 CES Innovation Award, integrates into any space whether on or off, while embracing all the innovations of QLED TV.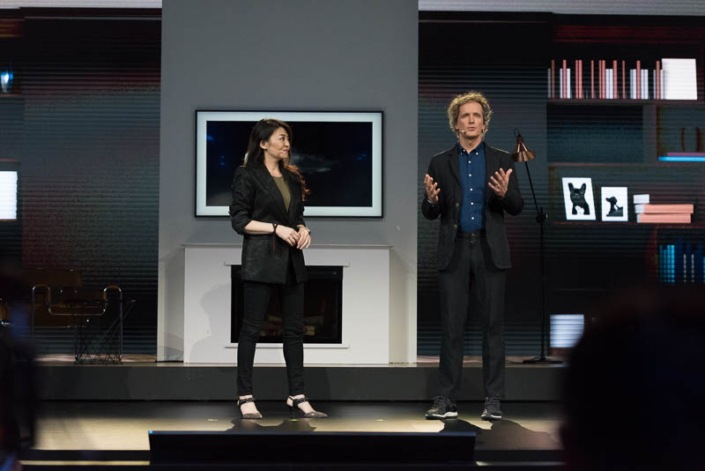 Yves Behar (right), one of the world's most influential industrial designers and collaborator on Samsung's The Frame design, joins Eena Kim, Vice President of Samsung Electronics' Product Design Department, onstage to discuss the story behind the display, noting that he was inspired "to transform the television into something that's personal."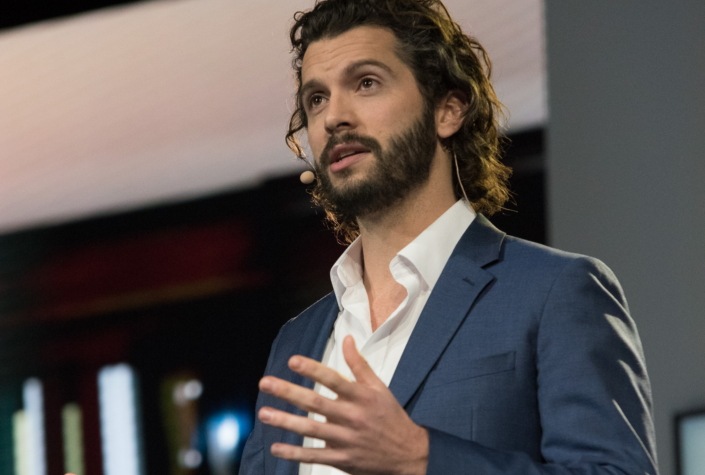 "The Frame perfectly reproduces every detail of my artwork… and it really brings the quality of one of my exhibitions into the living room," explains aerial photographer Tommy Clarke. "If you put The Frame on the wall at my gallery, next to my prints, I'd be seriously impressed if you could tell which is which!"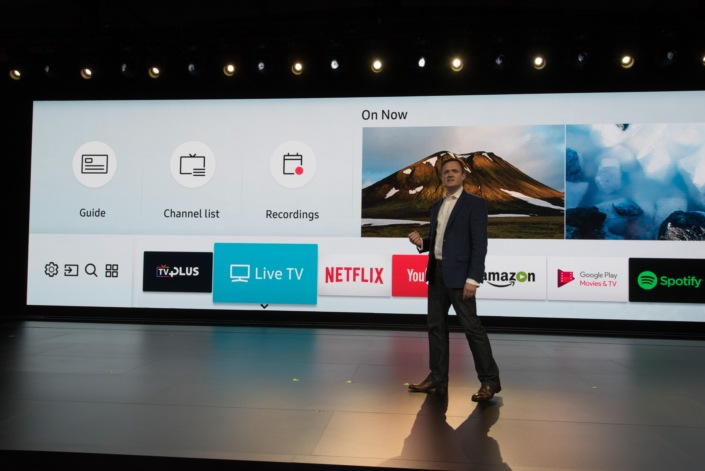 Richard Jakeman, Head of Business Development – Smart TV, Samsung Electronics UK, shows how QLED's smart features facilitate access to and discovery of content in a world of seemingly infinite channels, devices and services. A simplified menu, One Remote Control and a new Smart View app create, "a TV experience that's both smart and unified." Read the full Samsung QLED TV Review Samsung QLED TV Review and find out why you should buy one today!
Samsung menawarkan  perangkat elektronik terbaru dan terbaik di Indonesia - Beli dari berbagai macam Smartphone, LED TV, Wearable, Tablet, Mesin Cuci, Kulkas, AC, Microwave, Kamera Digital, Laser Printer, Monitor Komputer, SSD, Hard Disk Portable, Kartu Memori