Greeting the audience in his introductory speech, DJ Koh, President of Samsung's Mobile Communications Business, stated that the event was not just about unveiling a new product, but rather celebrating the Note users that inspired the Galaxy Note8. To help these users do bigger things, the new smartphone is equipped with features such as a large, bezel-less Infinity Display, an enhanced S Pen and a dual camera that captures high-quality, professional-looking photos.
 
To best showcase the features and functions of the phone, Samsung installed two floor-to-ceiling screens, as well as one that stretched across the floor, to create a box-like stage that was "unpacked" as the event transpired. Mesmerizing stage lighting, video effects and high-energy music added to the theatrics, making for a highly immersive and memorable experience.
 
In addition to the presentation itself, the venue's entrance hall – which was bedecked with a number of Samsung's The Frame TVs displaying gallery-worthy, S Pen-created artworks – and Experience Zone gave guests an up-close look at how the phone's capabilities allow people to do more in work and in life.
 
Check out the highlights of the event in the photos below.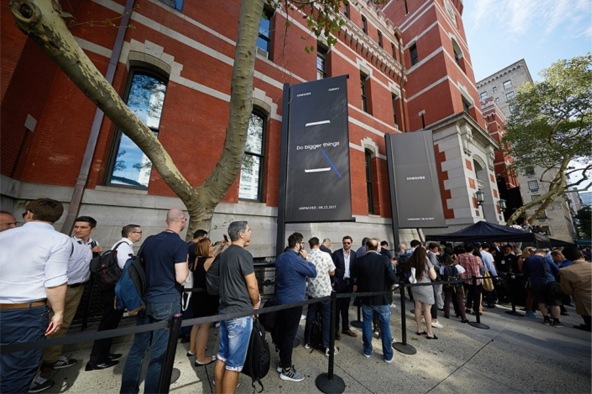 Members of the press await the commencement of Galaxy Unpacked 2017 outside New York's Park Avenue Armory.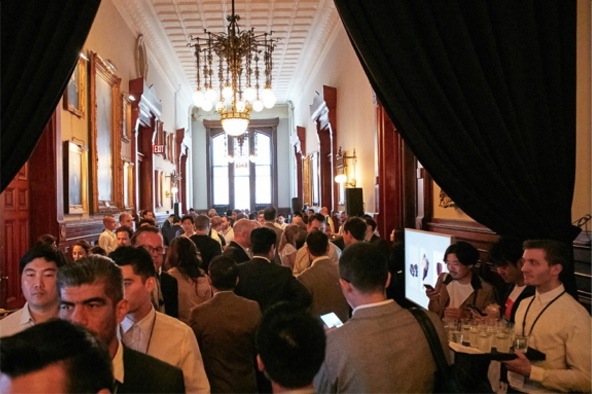 Lining the attendees' path to the venue, a series of The Frame TVs exhibited stunning artworks created by artists whose images are frequently featured on PENUP, a social media platform for sharing S Pen-created art.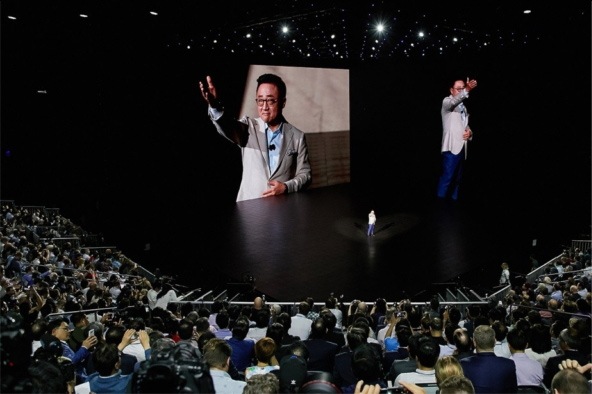 DJ Koh, President of Samsung's Mobile Communications Business, welcomes the audience to Unpacked 2017. Event attendees included a number of Note fans from around the world, some of whom were featured in a video montage discussing their favorite features of their Galaxy Note smartphones.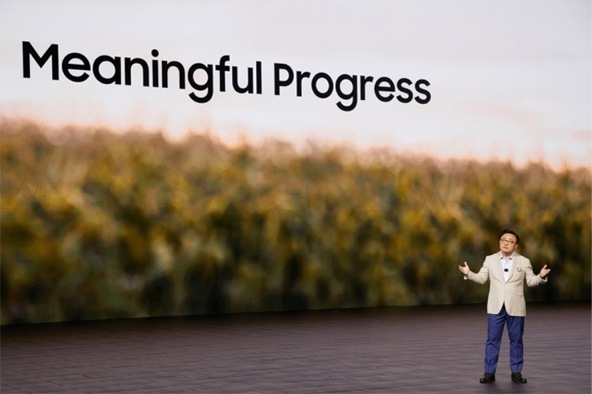 Koh, explains in his introductory speech how the Galaxy Note8 is a "phone designed for the way you use it."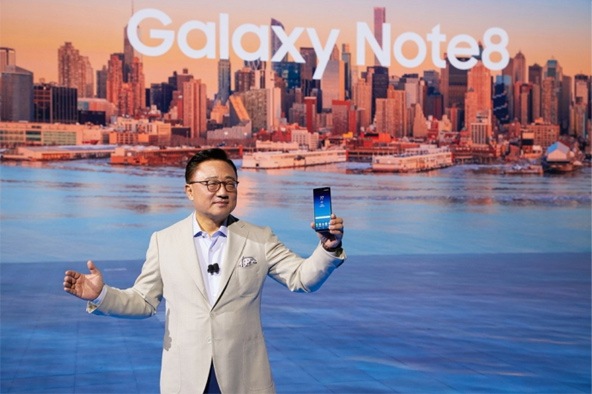 Koh unveils the new Galaxy Note8.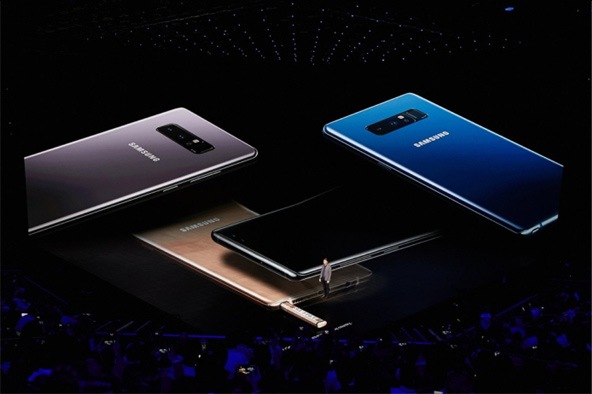 "Today isn't just about unveiling an amazing new product. It's about celebrating what's behind that product: all of you," Justin Denison, Senior Vice President of Product Strategy at Samsung Electronics America, said to the audience as he discussed how Note users were the inspiration for the Galaxy Note8.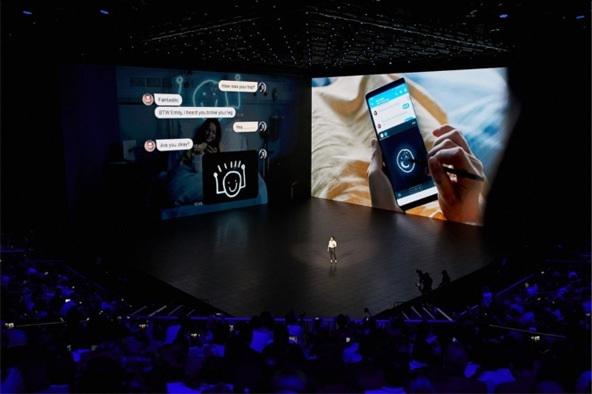 Suzanne De Silva, Director of Product Strategy at Samsung Electronics America, introduces the new dual camera and enhanced S Pen of the Galaxy Note8.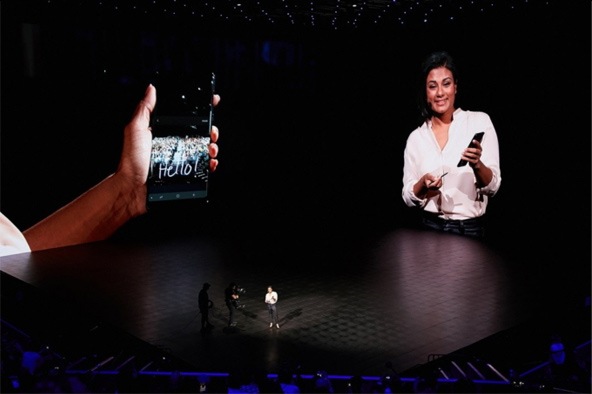 Event participants watch De Silva give a demonstration of the Galaxy Note8's new Live Focus feature, which lets users adjust the background blur of a photo before and after it's taken, as well as its Live Message function which lets them create a personalized GIF with the S Pen.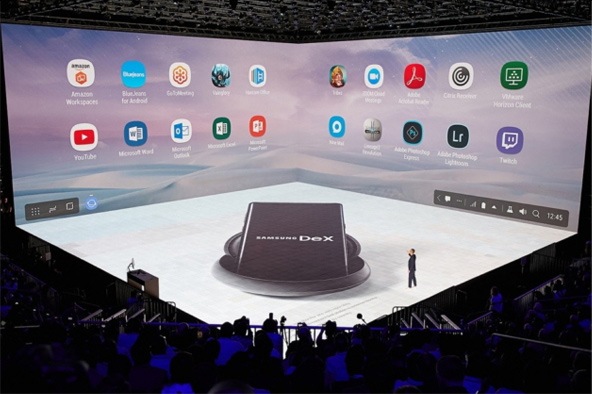 Jonathan Wong, Director of Product Marketing for Samsung Electronics America's Mobile B2B Business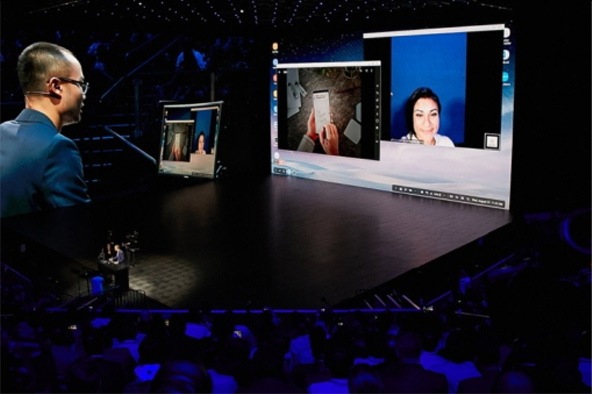 Jonathan Wong, introduces through a live demonstration of Samsung DeX new partners that make video conferencing as well as photo and music editing more convenient.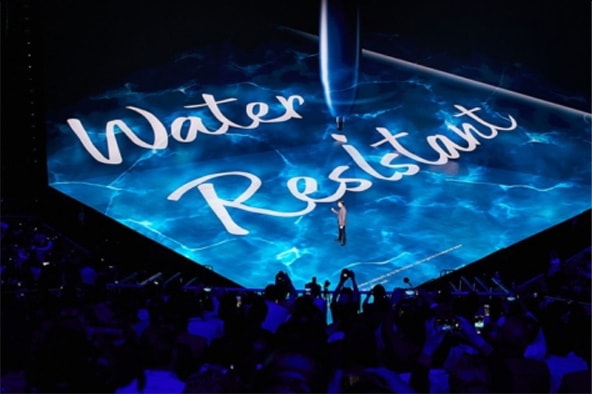 Denison discusses the Galaxy Note8's foundational Galaxy features such as IP68 dust and water resistance, iris and fingerprint scanning, Knox security and wireless charging capabilities.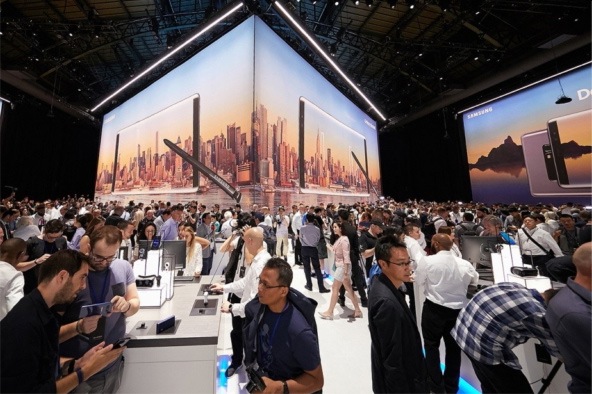 Event attendees get hands-on with the latest Samsung Galaxy products.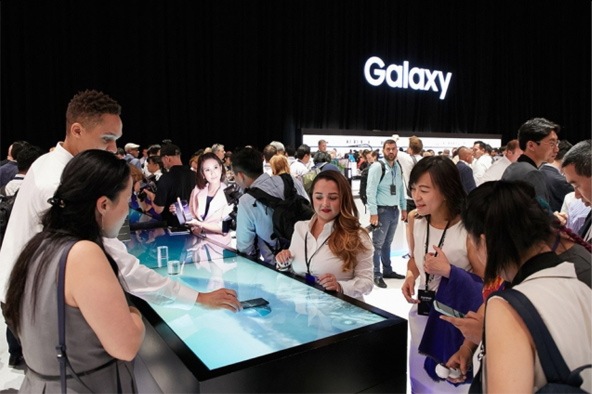 In the Experience Zone, event attendees get hands-on with the Galaxy Note8, the newest addition to Samsung's Galaxy Note line-up, as well as its new services and accessories.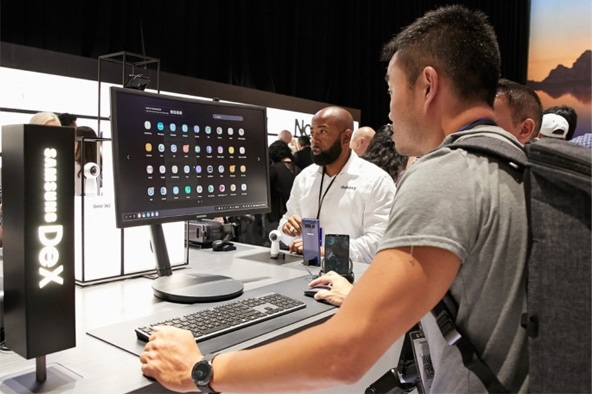 A guest gets a feel for the enhanced interface of Samsung DeX, which allows users to more easily access and search their mobile apps.
Tentang Samsung Electronics Co., Ltd.
Samsung Electronics Co., Ltd menginspirasi dunia dan membentuk masa depan dengan ide-ide dan teknologi transformatif. Perusahaan ini mendefinisikan ulang dunia Smartphone, LED TV, Wearable, Tablet, Mesin Cuci, Kulkas, AC, Microwave, Kamera Digital, Laser Printer, Monitor Komputer, SSD, Hard Disk Portable, Kartu Memori, Peralatan Digital, Peralatan Medis, Sistem Jaringan, Semikonduktor dan Solusi LED
Untuk berita terbaru, silakan mengunjungi Samsung Newsroom di http://news.samsung.com.