FITS BEAUTIFULLY.
Whether you're writing emails, checking social media feeds or scribbling with S Pen, the curved back of the Galaxy Note5 will sit comfortably in the palm of your hand. It's a satisfyingly compact fit.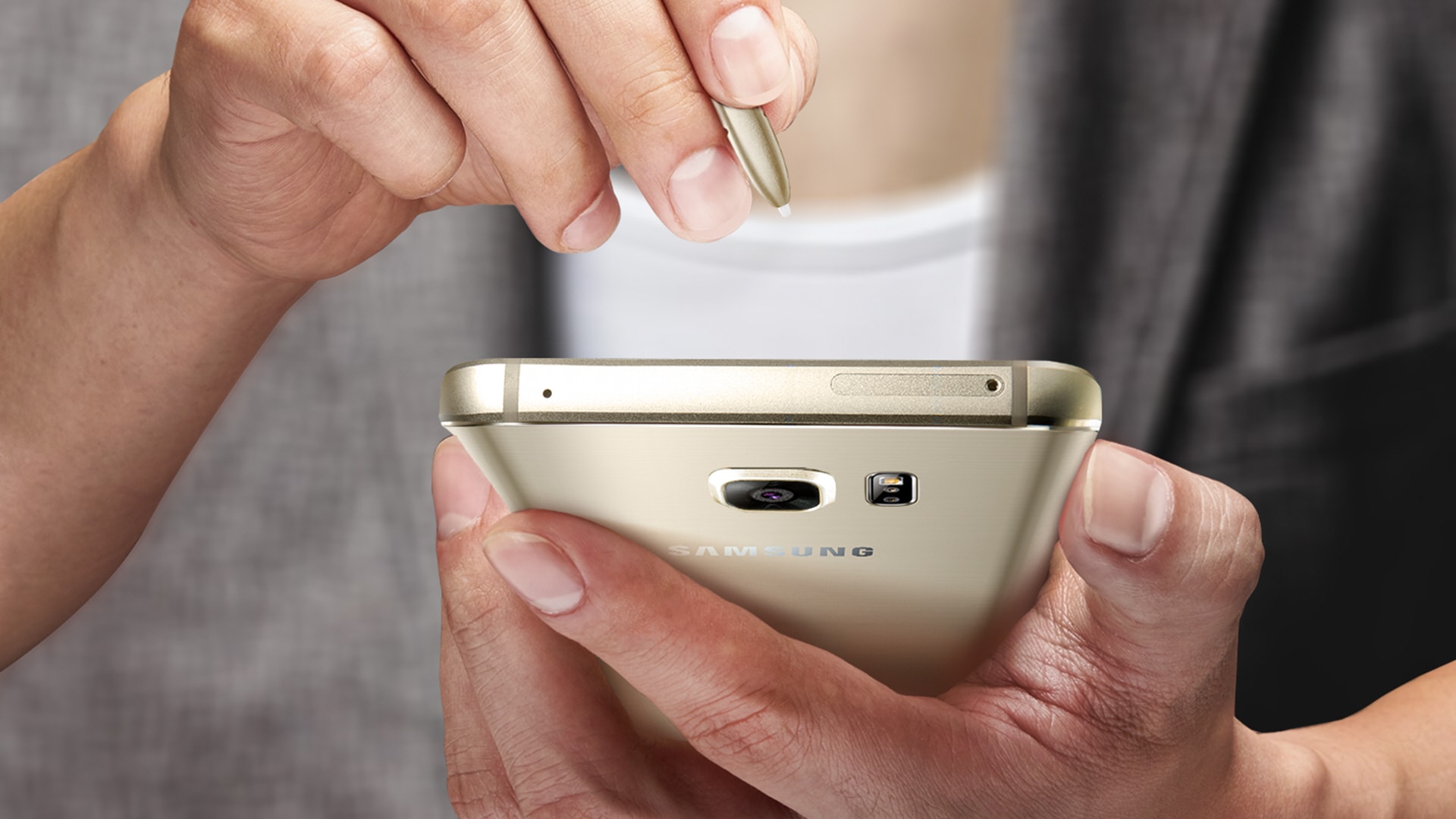 CLICK TO ACCESS.
Because S Pen is such an incredibly useful tool, quick and easy access is important. A satisfying click is all you need to have your favorite writing instrument in hand.
ON COMMAND.
The improved Air Command is activated immediately when S Pen is out. It's there on the screen waiting for you to take action.
PENMANSHIP.
While S Pen helps you get so much done, it's pretty good at the basics as well. True-to-life pressure sensitivity and a very accurate pen tip puts you in control of your writing and drawing.