Galaxy Z Flip
This is the full screen phone that folds to fit in your pocket with revolutionary flexible glass, a camera made to stand on its own, and a dual battery that lasts all day. Meet the phone changing the shape of the future.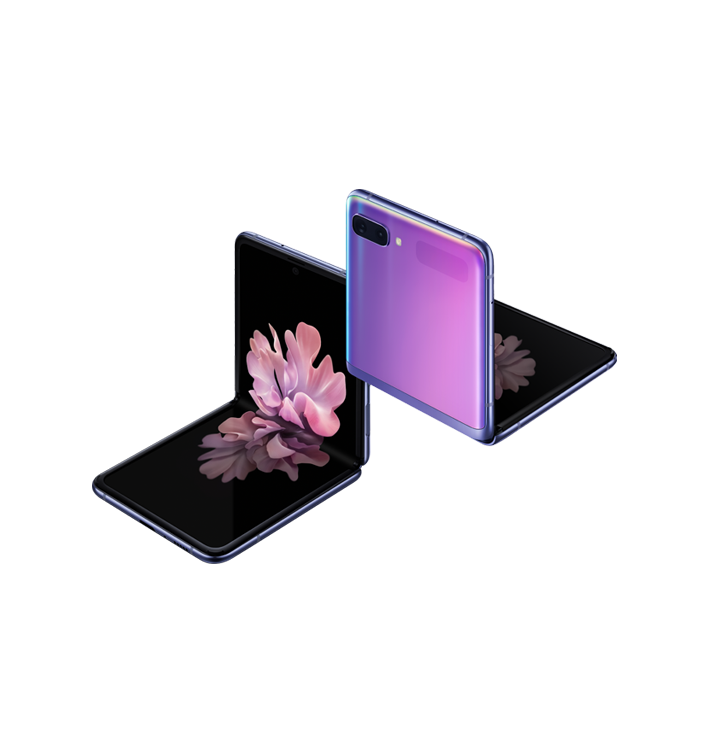 Galaxy S20 Ultra
This is the phone that will change photography with revolutionary 8K video snap, 108MP resolution, and 100x Space zoom. Add in an intelligent battery, powerful processor, and massive storage — and Galaxy S20 Ultra unveils a whole new world for mobile.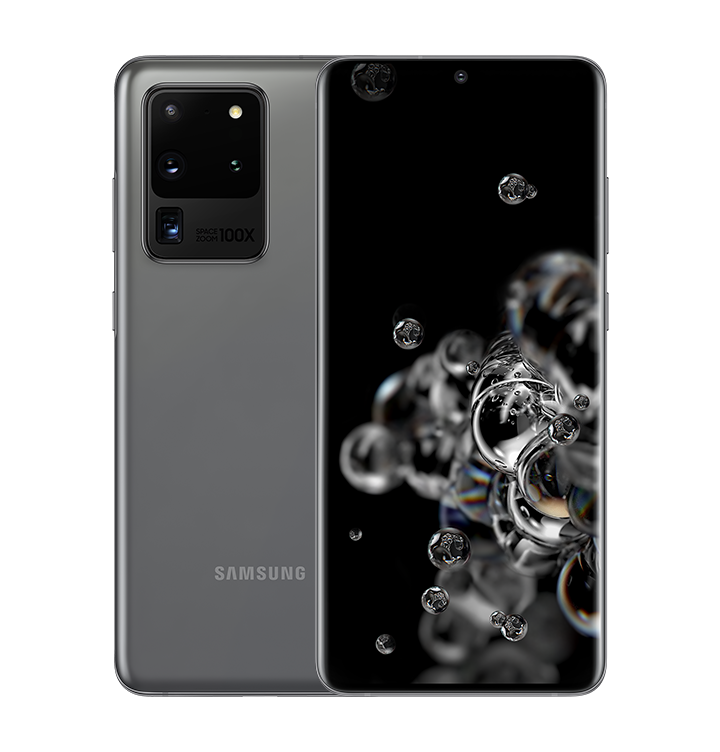 Galaxy
Note10 |
Note10+
Power now comes in two sizes. Choose the cinematic Infinity-O Display that fits you best. With a powerful battery that recharges fast, laptop-grade storage, and pro-level cameras that don't need you to be a pro. And the precise, powerful S Pen lets you control it all without touching your phone.
---
The next generation Galaxy A
Introducing the all-new Galaxy A. It's a full lineup that's built specifically for you. Featuring a revolutionary camera that gives you the power to capture the world as you live it. Designed with an incredibly immersive screen to let you experience the world like never before.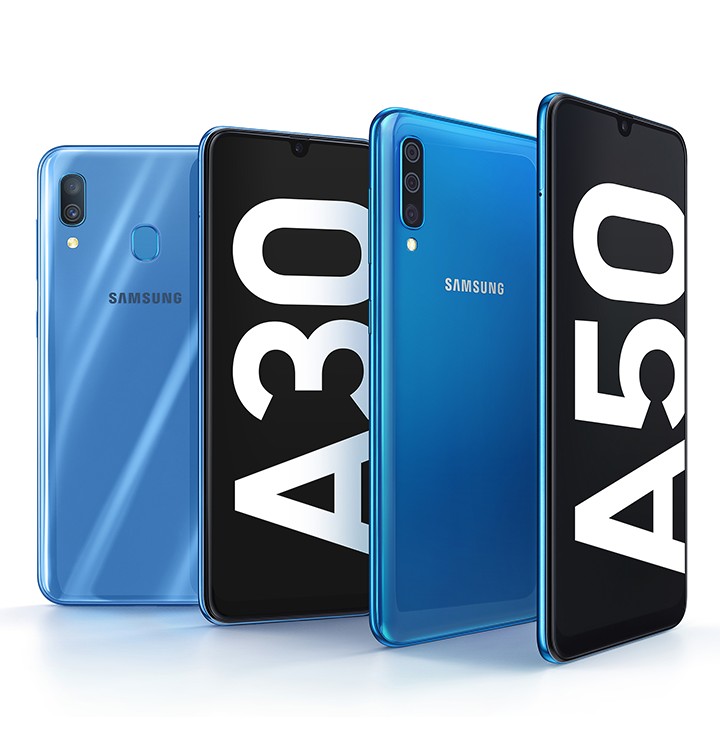 Galaxy M20
The M20 introduces you to the new delight in an expansive view with Infinity-V display. Its Full HD+ display extends from edge to edge giving you a more immersive visual experience. 5,000mAh Battery and Infinity display let you have a powerful and stable smartphone experience. 29hr talk time, video play 17hr, music play 101hr.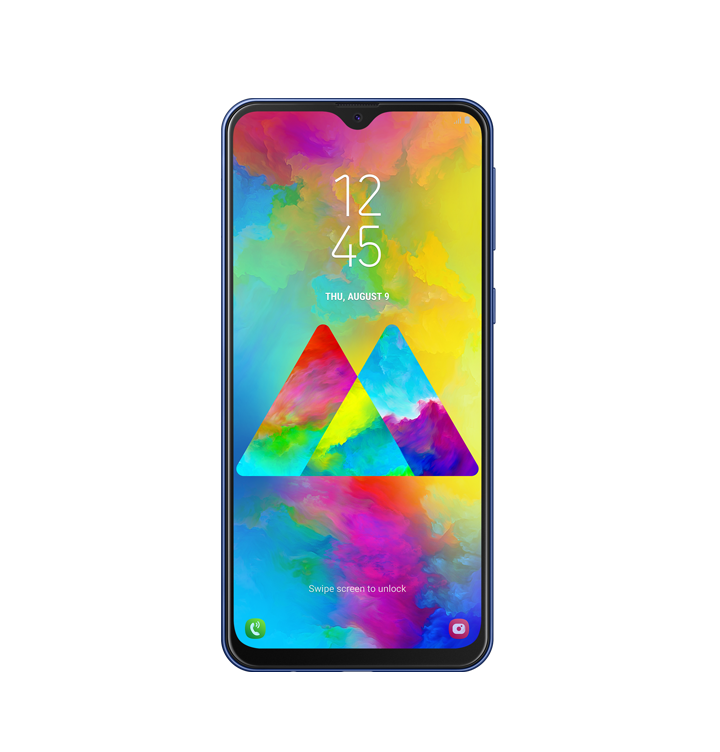 Handphone Terbaru
Teknologi yang berkembang saat ini membuat kebutuhan akan smartphone terbaru semakin meningkat. Banyak yang akhirnya selalu menginginkan handphone yang dimilikinya disematkan dengan teknologi terbaru. Bukan hanya untuk sekedar melakukan panggilan, tapi smartphone saat ini harus mendukung video call, google maps, mengambil gambar baik selfie maupun wide selfie hingga kebutuhan berbelanja online lebih mudah dalam genggaman.
Samsung smartphone selalu mengeluarkan produk smartphone paling canggih, dari mulai seri Galaxy S, Note, A, M hingga seri J. Hp terbaru dari Samsung juga membantu perkembangan industri handphone di pasar Indonesia. Samsung merupakan inovator dan perusahaan besar dalam pelopor industri teknologi.
Dengan bertumbuhnya jaringan koneksi internet 4G LTE di Indonesia dan cepatnya penetrasi internet, Smartphone terbaru Samsung menghadirkan handphone dengan teknologi canggih. Produk Samsung terbaru selalu jadi pelopor teknologi paling kini. Seperti halnya Samsung Galaxy S10e, S10 & S10+ serta Note 9, merupakan handphone terbaru yang kini menjadi flagship. Dengan hadirnya handphone android ini banyak teknologi terkini yang disematkan, seperti halnya S10e, S10 & S10+ infinity display,keamanan smartphone dengan iris scanner, sangat nyaman di genggaman. Sementara untuk Galaxy Note 9 memiliki dual kamera dilengkapi dengan OIS yang memungkinkan mendapatkan hasil foto yang menakjubkan S-Pen dengan presisi yang sangat baik.
Produk HP Terbaru
Bingung memilih mana HP terbaik untuk kamu? Samsung memiliki deretan ponsel terbaru, dengan dukungan android terbaru. Pilihan smartphone yang mendukung aktifitas kamu sehari-hari, bahkan kebutuhan hiburan untuk bermain game. Samsung HP sudah mendukung beberapa permainan seperti Star Wars ™: Galaxy of Heroes, Minecraft, Rollercoaster Tycoon, Square Enix. Dukungan ram, memori, dan prosesor yang menggunakan snapdragon akan membuat permainan kamu akan berjalan dengan lancar.
Samsung terbaru memiliki dukungan yang selalu diupdate, dengan operating sistem android terbaru, layanan 24 jam, serta pilihan HP Samsung Galaxy yang sesuai dengan kebutuhan kamu.
Banyak pilihan HP terbaru di Samsung, dari mulai Galaxy J, A, S bahkan hingga Galaxy Note. Pembelian dapat di lakukan melalui toko online resmi Samsung ataupun melalui toko offline.
Kenapa Membeli Samsung
Berikut ada beberapa tips bagaimana membeli HP Android terbaik:
· Pilih prosesor berkualitas seperti snapdragon
· Memilih RAM dengan kualitas pembuatan terbaik seperti Samsung
· ROM dengan kapasitas yang cukup dan bisa ditambah
· Ponsel yang memiliki HD Display, seperti Galaxy J Pro
· Smartphone terbaik yang selalu dilengkapi dengan sistem paling terbaru
· Layanan maksimal seperti Samsung Priority Executive
· Kamera yang menghasilkan relosusi tinggi, bukan hanya untuk selfie
· Kapasitas baterai yang besar
· Teknologi jaringan yang sudah mendukung 4G
HP Samsung Galaxy kini sudah dijual secara resmi melalui toko online di Lazada, Blibli, JD.id, Tokopedia, dan toko online lainnya. Kamu bisa mendapatkan produk hp Samsung terbaru melalui toko online tersebut. HP Android Samsung yang dibeli resmi memiliki garansi asli, produk yang berkualitas, serta layanan 24 jam.
Jadi jika mencari handphone android, Samsung HP sudah pasti menjadi pilihan handphone terbaik saat ini.Jika ingin mencari daftar harga Samsung android, kamu bisa mendapatkannya melalui toko online resmi milik Samsung.
* Galaxy S10+ onscreen image at top of page simulated for illustration purposes.
*Galaxy Fold image at top of page simulated for illustration purposes.