[French door refrigerator] The fridge is not cooling well. Is it faulty?
Tanggal Pembaruan Terakhir :
2017-12-23
If the star display on the left refrigerator door is blinking, the refrigerator is in Cooling Off mode.
When activated, Cooling Off Mode shuts off all cooling operation.
Retailers use this feature for in-store displays.

To deactivate the Cooling-mode, follow the next steps:
1
Open the Cool Select Room Door (bottom right door, when facing the front of the refrigerator).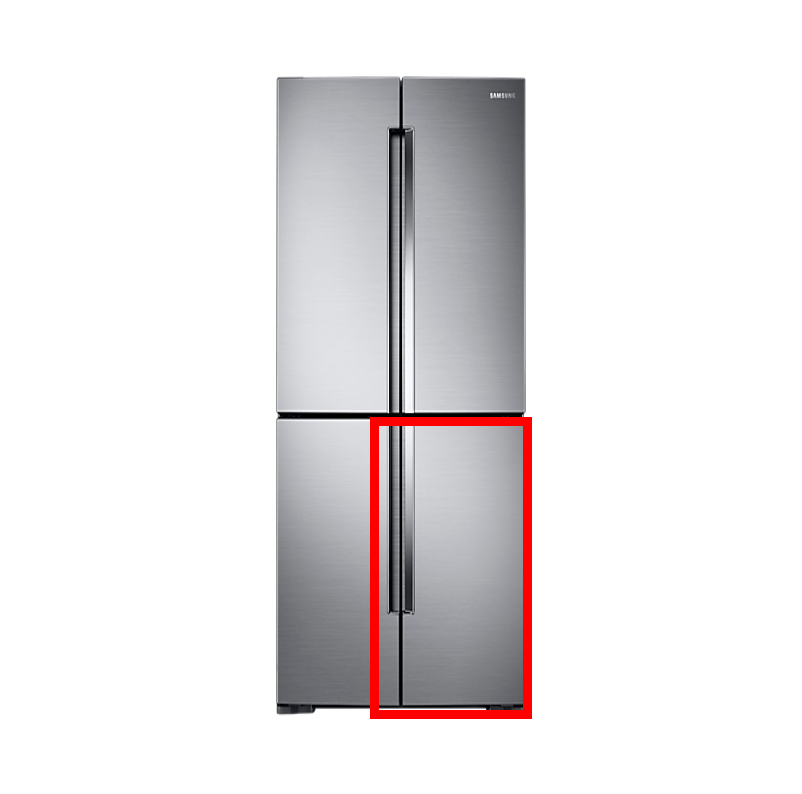 2
Locate the display panel on top of the Cool Select Room Door, and verify Control Lock is disabled.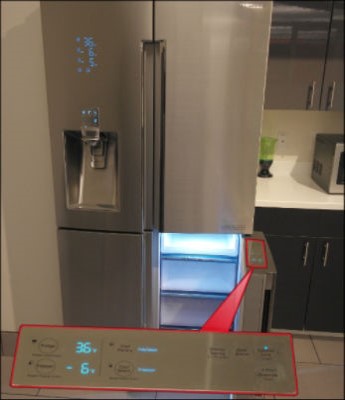 3
Touch and hold Fridge, Freezer, and Door Alarm buttons at the same time for 5 seconds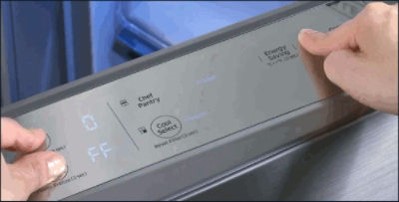 Tidak temukan yang dicari ? Silahkan hubungi kami
Panggilan

Mobile Device/B2B
0800-112-7777
(Toll Free)

Pertanyaan Mobile Device/B2B

24 jam : Senin - Minggu
(Termasuk Hari Libur Nasional)
All Product & Inquiries
0800-112-8888
(Toll Free)

021-5699-7777 | +62 21-56997777 (Luar Negeri)
(Non Toll Free)

Pertanyaan semua produk Samsung

24 jam : Senin - Minggu
(Termasuk Hari Libur Nasional)
Hubungi Kami