Accessories
Surround yourself with stunning audio with our range of accessories. From sub woofers to rear kits, discover wireless sound from every angle.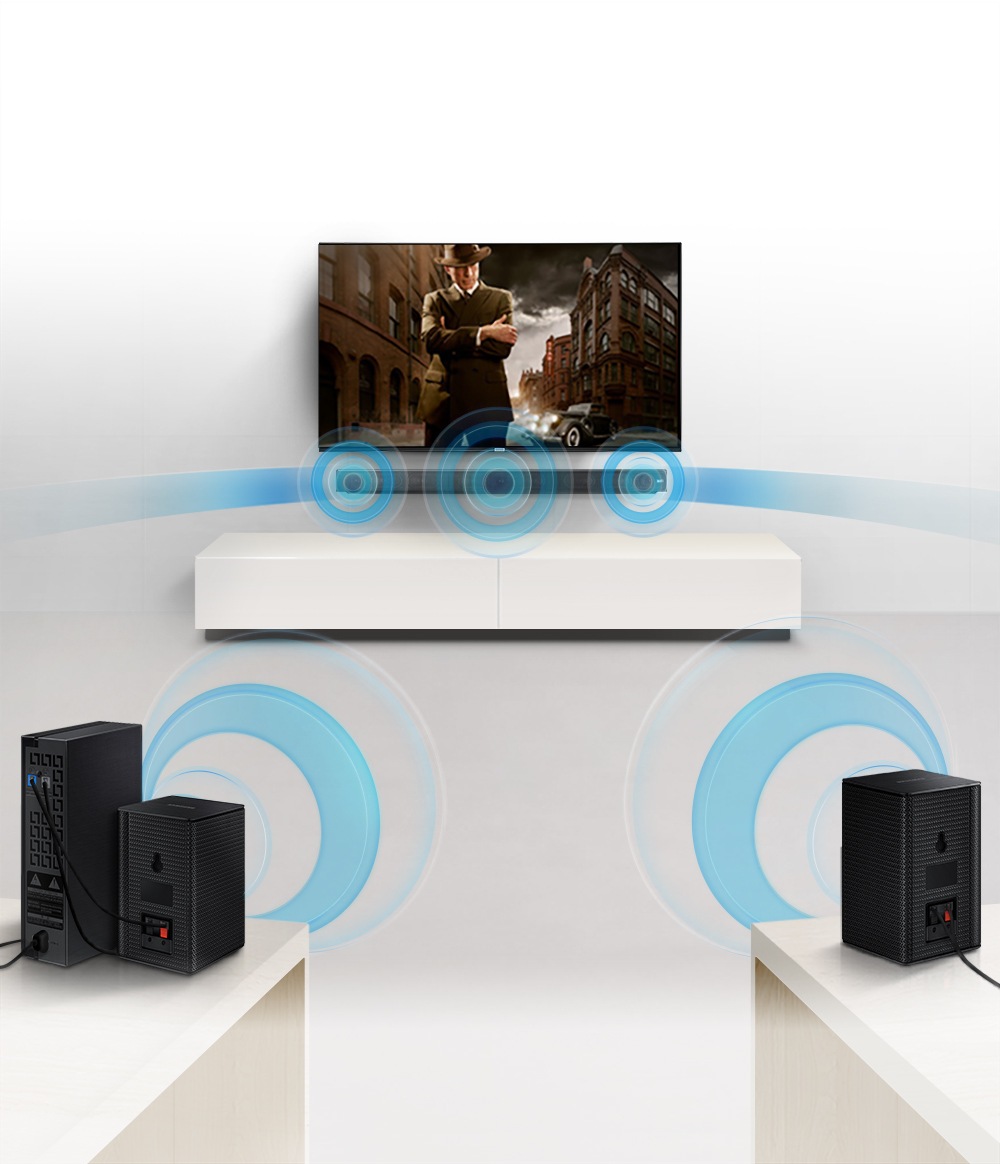 Wireless bass that moves you
Bring life to every moment with a stunning wireless subwoofer that's compatible with All-in-One Sound+ Soundbars. Don't just watch TV, experience it and feel the drama of every intense moment in a whole new way. With distortion cancelling technology, every sound is crisp, clear and true-to-life. And because it's wireless, you have the freedom to choose where it goes in your room.
Seamless Mounting for you Sound+ Soundbar
Introducing simple and stylish mounting for your Sound+ Soundbar. Discover a mounting system that works seamlessly with your TV and looks effortlessly elegant on your wall. Clear the clutter of messy cables with a single power cable for your Soundbar and TV, keeping your room looking neat and tidy. And because it works with All-in-One Sound+ Soundbars, it's easy to create a spectacular entertainment system.