Klein en groot: How to do bigger things in business
Waar komen grote organisaties en kleine start-ups samen, en hoe kunnen ze hun verschillen overbruggen om elkaar sterker en productiever te maken? Lees ons rapport over de technologieën, samenwerkingen en processen die ze nodig hebben om samen succesvol te zijn.
Download nu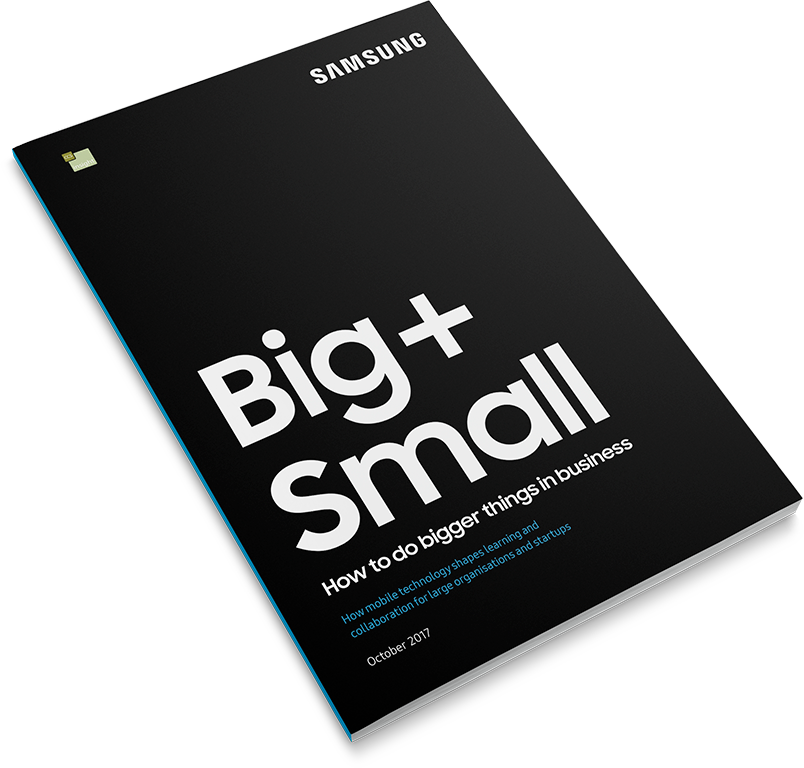 Geweldige ontdekkingen
Een werkdag hóef je niet achter een bureau door te brengen. Zie hoe een locatiescout de Galaxy Note8 gebruikt om zijn klant het grotere plaatje te laten zien.
Hogere doelen
Superproductief betekent vaak ook supermobiel. Zie hoe een Sales Director de Galaxy Note8 gebruikt om zich voor te bereiden op een belangrijke pitch.
Shared perspectives
Big + Small : The interviews
Bekijk onze video voor tips en adviezen van marktleiders over hoe kleine en grote bedrijven zich succesvol kunnen positioneren in de open economie.