Compact Comfort
The Samsung Multi Split (FJM) system combines efficiency and reliability to deliver outstanding performance in a space-saving design.
Efficient Cooling
This cooling system is perfectly optimised for residences and smaller buildings. It's lightweight, small-scale build and one-button auto-addressing enable easy, low-cost installation.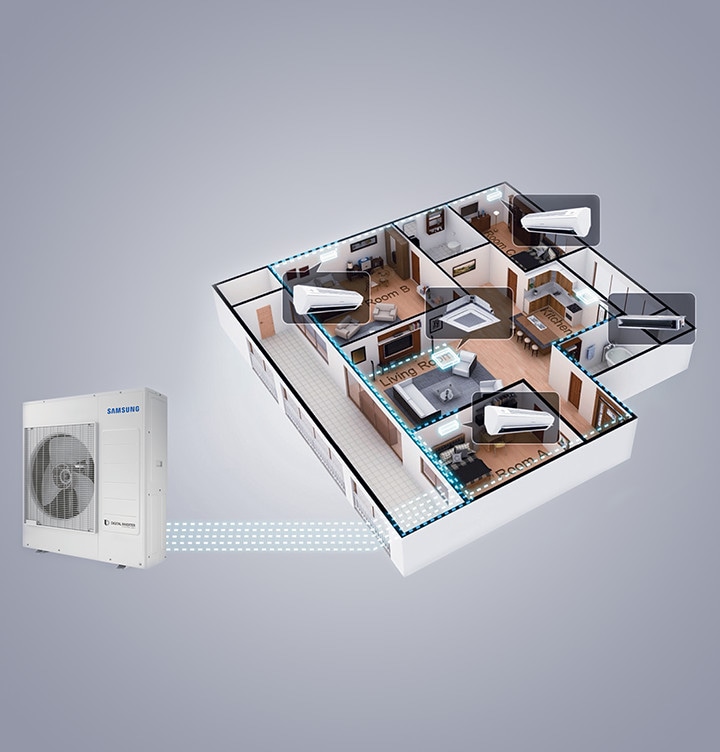 High Performance, Superb Stability

With its advanced compressor technology, the Samsung FJM delivers balanced performance for high reliability.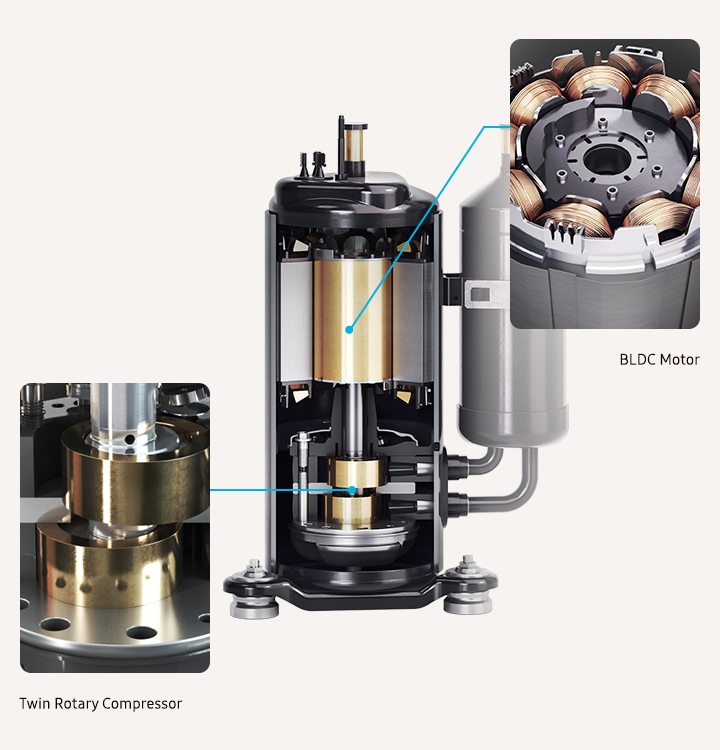 Minimal Noise for Maximum Comfort
With its superior insulation and low vibration, the FJM system creates a calm environment undisturbed by bothersome noise levels typical of standard climate systems.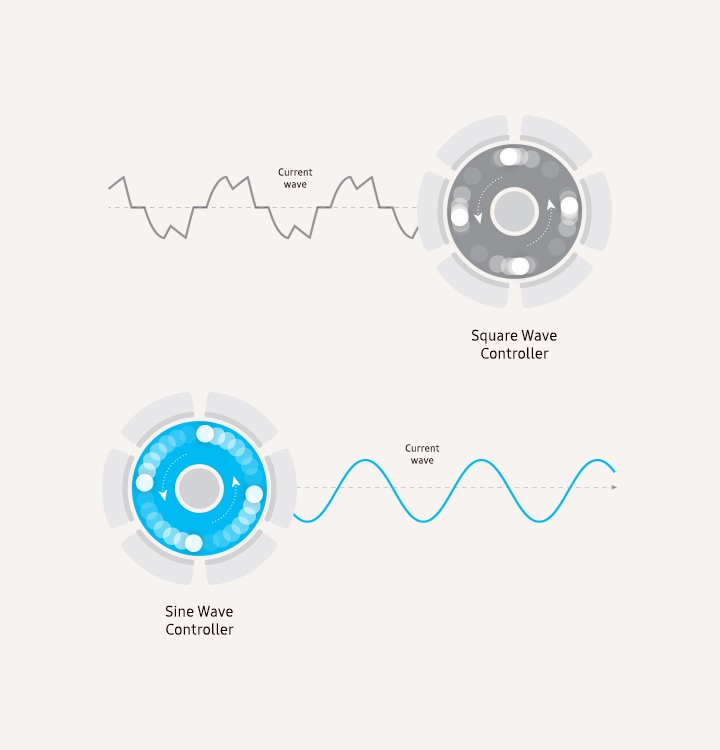 Easy one-touch set-up
Auto Addressing
The FJM system features Auto Addressing that lets you connect to multiple indoor units with one simple touch. When you select this mode, the outdoor unit automatically checks the connections and gives the address numbers to connected indoor units, so it simplifies the set-up process by eliminating many of the troublesome tasks involved in manual addressing. It makes the installation easier than ever, and helps save time and costs.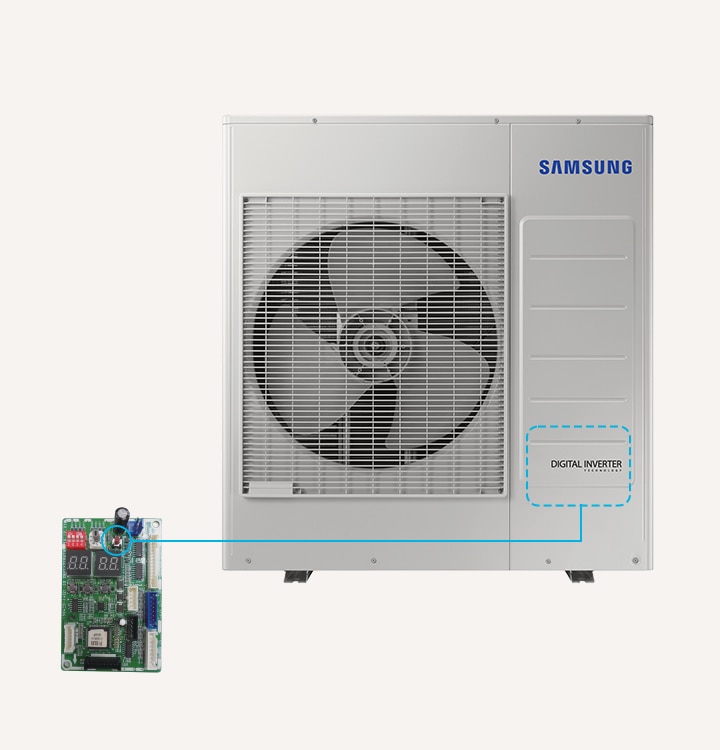 7-Segment Display
All outdoor units have 7-segment display on main PBA which enables installers & users to install and monitor errors & system setting more conveniently.