Controls
Climate Management Made Easy
Convenient Climate Control
Samsung Control Systems enable you to conveniently manage and monitor single or multiple units from a central, remote location.
Streamline Management with DMS 2.5
The Samsung DMS (Data Management Server) 2.5 enables you to manage a network of up to 256 indoor units. The DMS 2.5 is even smarter than before with newly upgraded functions that can automatically manage your climate systems for you.
Efficient & Economical Operations
Streamline operations and costs with the Samsung Building Management System (BMS). BMS provides various control functions for the integrated management of varied climate systems and their equipment.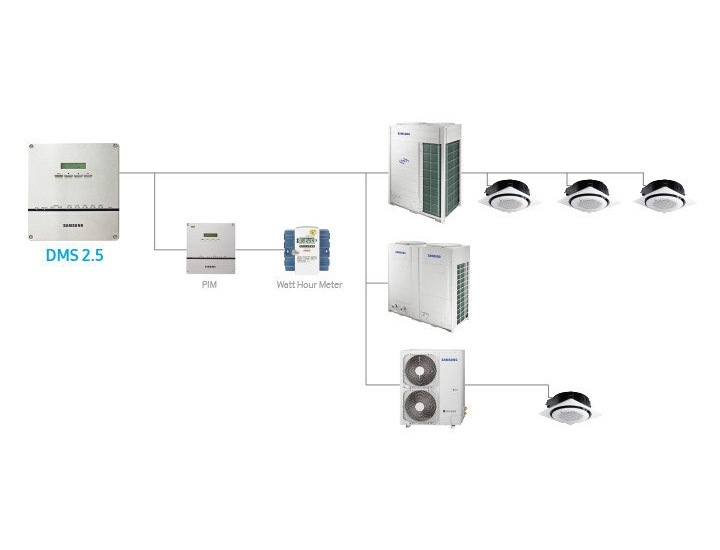 Control Your Systems Centrally
Samsung's DVM Chiller Control System lets you centrally manage both outdoor and indoor units, enabling you to maximise operational convenience and the value of your existing climate systems.
Multiple Building Control
S-NET 3 enables you to manage a group of buildings through centralised data management servers (DMS 2) that individually manage each building. The Internet-based system supports flexible, complete control of a wide variety of applications.