Wind-Free™ Cassette
Comfortably cool. Surprisingly still.

The ultimate in comfort
Samsung's Wind-Free™ Cassette range is designed to bring new levels of comfort
to light commercial and commercial applications.
Fast and wide cooling
Because of the optimised blade design, the air conditioner disperses air more powerfully, cooling rapidly. Its wider cooling range enhances airflow within the room and cools every corner, without leaving any dead zones.
Wind-Free™ cooling
Wind-Free™ technology uses thousands of micro-holes on the unit's front surface to gently spread air evenly throughout the room, creating an atmosphere that is consistently comfortable and cool, but never chilly.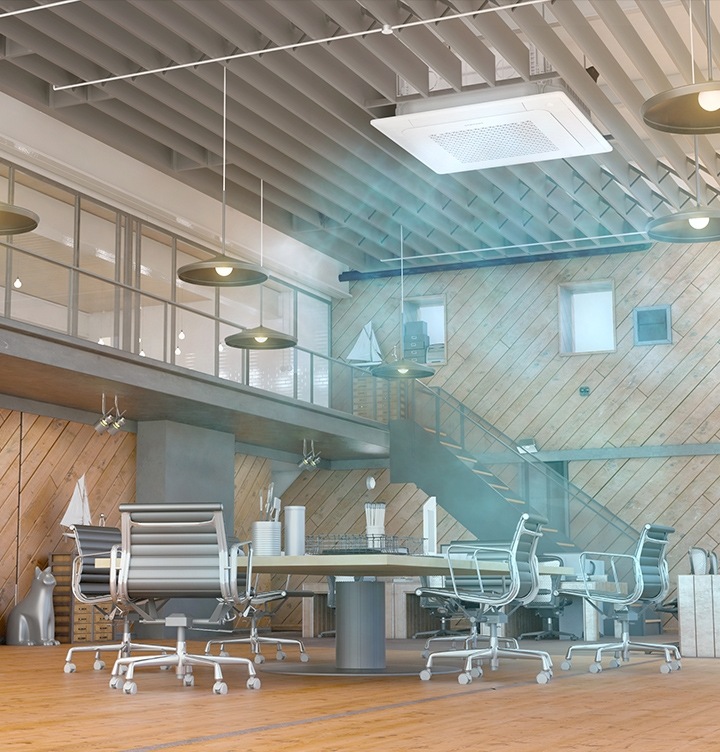 Motion Detect Sensor
The newly-designed Motion Detect Sensor* enables customised airflow direction by allowing you to select the desired comfort level, and facilitates efficient operation by detecting the temperature and the movement in the room.
*Optional for Wind-Free™ 4-Way and Wind-Free™ Mini 4-Way Cassette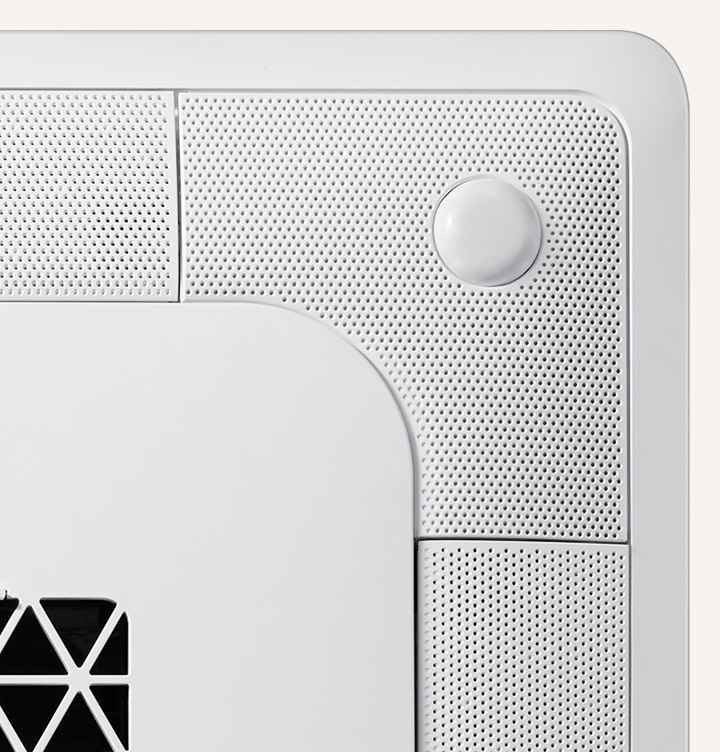 *Optional for Wind-Free™ 4-Way and Wind-Free™ Mini 4-Way Cassette