DVM S Water
Heat or cool your space with ease and efficiency.
Flexible Heating and Cooling
Temper your indoor environment with the innovative water-based heating and cooling technology of Samsung's DVM S Water climate system.
Higher Energy Efficiency
When combined, the system's several smart technologies deliver world-class energy efficiency. The DVM S Water boasts 8% higher EER than conventional models, and a coefficient of performance (COP) that surpasses the competition by an average of 11%.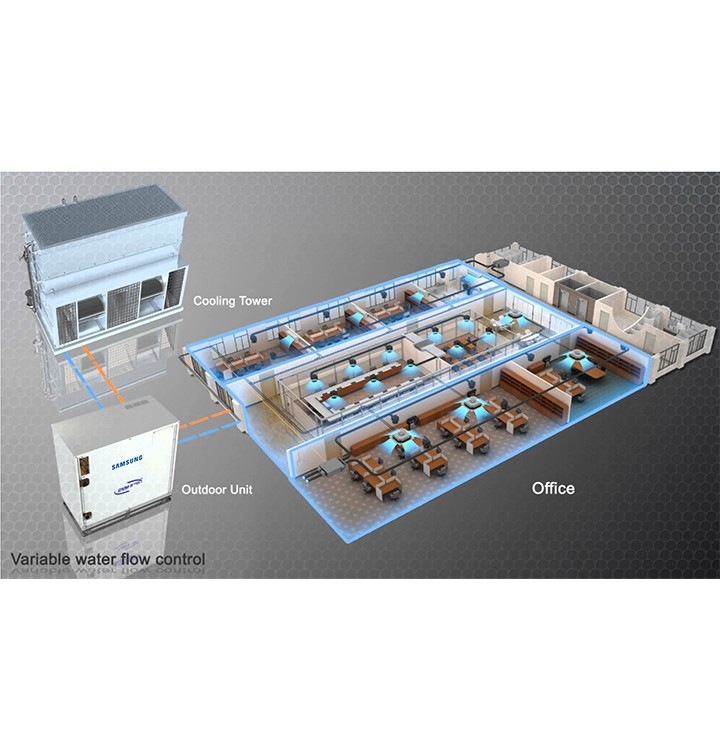 Independent Cooling and Heating
With the DVM S Water system's optional Mode Control Unit (MCU), each indoor unit can be operated independently, enabling various spaces to be set at different temperatures at the same time.