Galaxy Buds
They're not just great for listening, they're amazing for being heard too.
Quick pairing out of the box
Just pop open and pair. Galaxy Buds work right out of the box, connecting with your Galaxy devices in an instant via Bluetooth to get you up to the beat and well on your way.
*Automatic connection on Android 7.1.1 or later with latest version of SmartThings app.
*Automatic connection on Android 7.1.1 or later with latest version of SmartThings app.
Fuller sound to get you really moving.
Acoustic specialist sound by AKG have tuned Galaxy Buds to deliver incredibly rich, High Resolution sound.
Pocketable slim design on the go
Slip them in your pocket and go. Galaxy Buds feature a newly refined design that makes them so compact they fit in comfortably with the rest of your belongings. They also come in standard colour options that blend right in to your daily routine.
Get your voice across clearly
Our next-generation adaptive dual microphone technology makes background noise a thing of the past. Galaxy Buds recognise your surroundings, switching between inner and outer mics to keep unnecessary noise out of your conversation.
Tuned into what surrounds you
Stay in tune with the world around you. Galaxy Buds let you quickly shift your focus to your surroundings without taking them off, so you'll never miss what's coming and going.
Fit to keep up and stay with you
Galaxy Buds carry an innovative design introducing ergonomics and incredibly advanced, lightweight materials for a 24/7 fit. This revolutionary slim fit keeps them snug within your ears during all types of activity.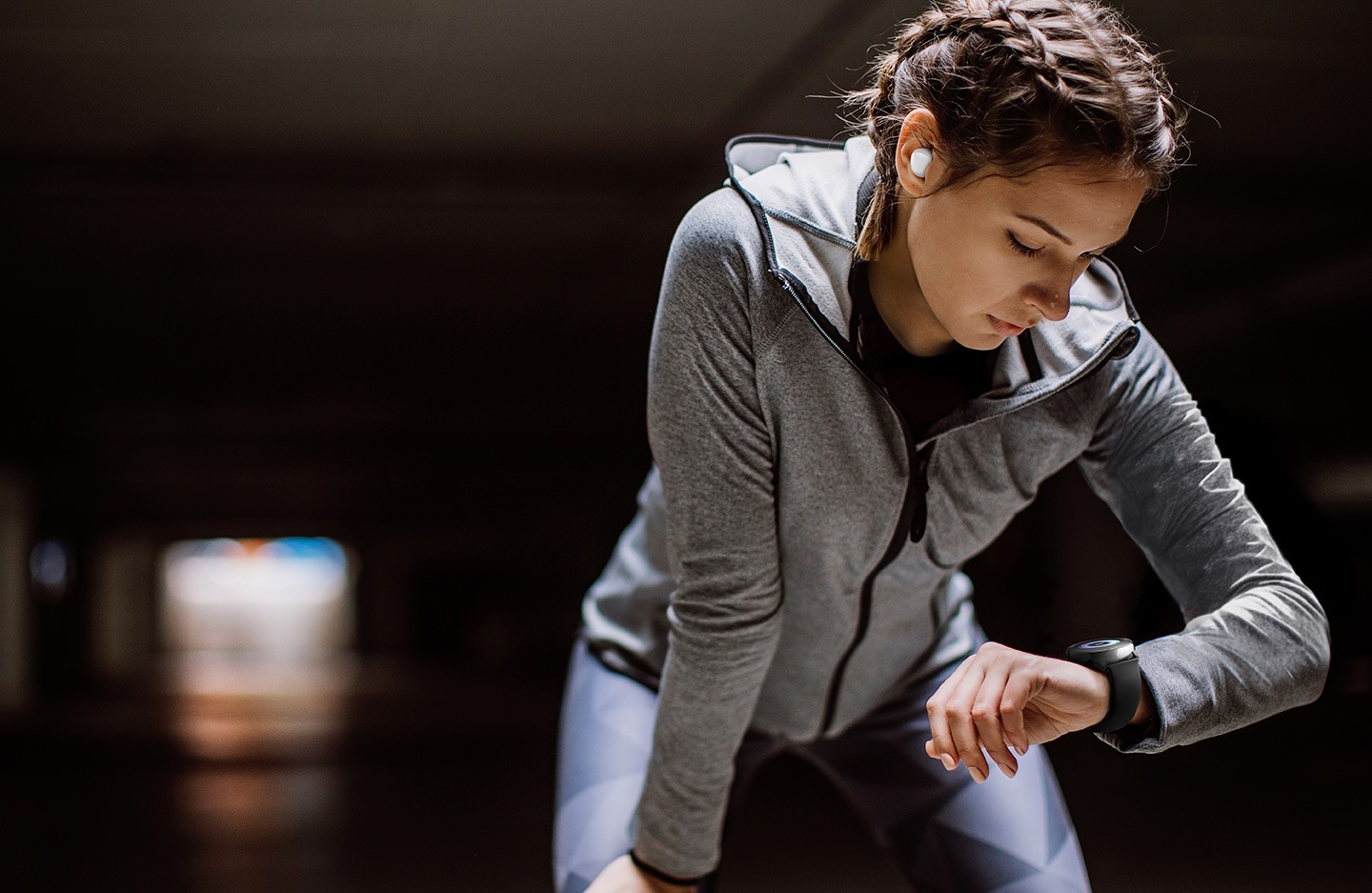 Seamless connection
Give yourself the freedom to watch and listen on whichever screen you want. Galaxy Buds let you pair and switch seamlessly between your Galaxy devices so you don't miss out on any of the action.
* This feature may vary by device, OS and depend on usage environment (Condition). * GUI of this feature is subject to change without prior notice.* Images and UX simulated.
Charge up and stay immersed
All the while, Buds high-efficiency micro-battery will keep you immersed in your favourite tunes for up to 6 hours on a single charge. And when you're done, Galaxy Buds connect to device-to-device wireless power-share compatible Galaxy devices. So, your Buds are always ready to go.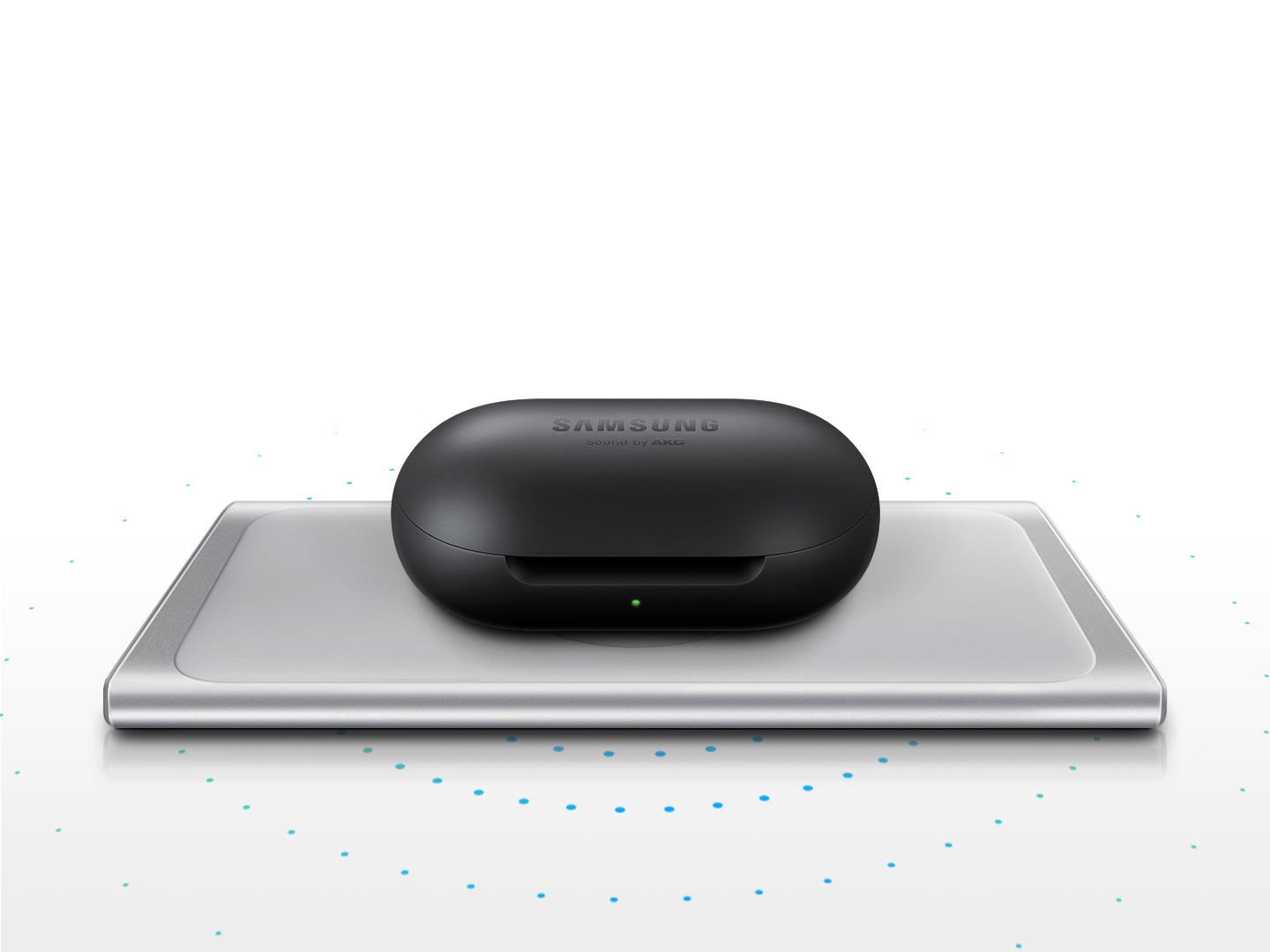 Specification
Connectivity

Bluetooth Version

Bluetooth v5.0 (LE up to 2 Mbps)

Bluetooth Profiles

A2DP,AVRCP,HFP

General Information

Color

White, Black, Yellow

Compatible Specification of Smartphone

Android 5.0 ↑ , 1.5GB ↑

Package Contents

Earbuds,Eartips (S, M, L),Quick Start Guide,USB Cable,Wingtips (S, M, L),Wireless Charging Dock

Sensors

Accelerometer,Hall Sensor,Proximity Sensor

Physical specification

Earbud Dimension (HxWxD)

19.2 x 17.5 x 22.5 mm

Earbud Weight

6 g

Case Dimension (HxWxD)

26.5 x 70 x 38.8 mm

Case Weight

40 g

Battery

Standard Battery Capacity

58 mAh

Removable

No

Typical Usage Time (Hours)

Up to 6 Hours

Talk Time/Voice Call

Up to 5 Hours

Standby Time (Bluetooth)

Up to 20 Hours

Battery Capacity (Earbud)

58 mAh

Battery Capacity (Case)

252 mAh

Number of Charges

N/A

Audio and Video

Number of MIC

2

Ambient Sound

Yes

Services and Applications

Bixby Connection

Yes

Notification Type

TTS

Voice Guidance

N/A,
Memory size - User memory is less than the total memory due to storage of the operating system and software used to operate the phones features.
Actual user memory will vary depending on the mobile phone operator and may change after software upgrades are performed.
Manual Download
Galaxy Buds (SM-R170NZYNBTU)
Manuals

2020.05.13

User Manual ver 1.2

(ENGLISH)

2019.03.06

Safety Guide ver 1.0

(ENGLISH, ALBANIAN, BULGARIAN, CROATIAN, CZECH, DANISH, DUTCH, ESTONIAN, FINNISH, FRENCH, GERMAN, GREEK, HUNGARIAN, ITALIAN, LATVIAN, LITHUANIAN, MACEDONIAN, NORWEGIAN, POLISH, PORTUGUESE, ROMANIAN, SERBIAN, SLOVAK, SLOVENIAN, SPANISH, SWEDISH)

2021.03.26

MAC Application,PC Sync(GalaxyBudsManager for MAC) ver 2.1.210305.51

(KOREAN, ENGLISH, AFAR, AFRIKAANS, ALBANIAN, AMHARIC, ARABIC, ARMENIAN, ASSAMESE, AYMARA, AZERBAIJANI, BASHKIR, BASQUE, BENGALI, BHUTANI, BIHARI, BISLAMA, BRETON, BULGARIAN, BURMESE, BYELORUSSIAN, CAMBODIAN, CATALAN, CHINESE, CHINESE, CORSICAN, CROATIAN, CZECH, DANISH, DUTCH, DUTCH(BEL), ESPERANTO, ESTONIAN, FAROESE, PERSIAN, FIJI, FINNISH, FRENCH, FRENCH(FRANCE), FRENCH(SWISS), FRISIAN, GALICIAN, GEORGIAN, GERMAN, GREEK, GREENLANDIC, GUARANI, GUJARATI, HAUSA, HEBREW, HINDI, HUNGARIAN, ICELANDIC, INDONESIAN, INTERLINGUA, INTERLINGUE, INUKTITUT, INUPIAK, IRISH, ITALIAN, JAPANESE, JAVANESE, KANNADA, KASHMIRI, KAZAKH, KINYARWANDA, KIRGHIZ, KURDISH, KURUNDI, LAOTHIAN, LATIN, LATVIAN, LINGALA, LITHUANIAN, MACEDONIAN, MALAGASY, MALAY, MALAYALAM, MALTESE, MAORI, MARATHI, MOLDAVIAN, MONGOLIAN, NAURU, NEPALI, NORWEGIAN, OCCITAN, ORIYA, PASHTO, POLISH, PORTUGUESE, PORTUGUESE(Brazil), PORTUGUESE(European), PUNJABI, QUECHUA, RHAETO-ROMANCE, ROMANIAN, RUSSIAN, SAMOAN, SANGHO, SANSKRIT, SCOTSGAELIC, SERBIAN, SERBO-CROATIAN, SETSWANA, SHONA, SINDHI, SINGHALESE, SISWATI, SLOVAK, SLOVENIAN, SOMALI, SPANISH, SUNDANESE, SWAHILI, SWEDISH, TAGALOG, TAJIK, TAMIL, TATAR, TELUGU, THAI, TIBETAN, TIGRINYA, TONGA, TSONGA, TURKISH, TURKMEN, TWI, UIGUR, UKRAINIAN, URDU, UZBEK, VIETNAMESE, VOLAPUK, WELSH, WOLOF, XHOSA, YIDDISH, YORUBA, ZHUANG, ZULU)

2020.10.20

Windows Application,PC Sync(GalaxyBudsManager) ver 2.1.201015.51

(KOREAN, ENGLISH, AFAR, AFRIKAANS, ALBANIAN, AMHARIC, ARABIC, ARMENIAN, ASSAMESE, AYMARA, AZERBAIJANI, BASHKIR, BASQUE, BENGALI, BHUTANI, BIHARI, BISLAMA, BRETON, BULGARIAN, BURMESE, BYELORUSSIAN, CAMBODIAN, CATALAN, CHINESE, CHINESE, CORSICAN, CROATIAN, CZECH, DANISH, DUTCH, DUTCH(BEL), ESPERANTO, ESTONIAN, FAROESE, PERSIAN, FIJI, FINNISH, FRENCH, FRENCH(FRANCE), FRENCH(SWISS), FRISIAN, GALICIAN, GEORGIAN, GERMAN, GREEK, GREENLANDIC, GUARANI, GUJARATI, HAUSA, HEBREW, HINDI, HUNGARIAN, ICELANDIC, INDONESIAN, INTERLINGUA, INTERLINGUE, INUKTITUT, INUPIAK, IRISH, ITALIAN, JAPANESE, JAVANESE, KANNADA, KASHMIRI, KAZAKH, KINYARWANDA, KIRGHIZ, KURDISH, KURUNDI, LAOTHIAN, LATIN, LATVIAN, LINGALA, LITHUANIAN, MACEDONIAN, MALAGASY, MALAY, MALAYALAM, MALTESE, MAORI, MARATHI, MOLDAVIAN, MONGOLIAN, NAURU, NEPALI, NORWEGIAN, OCCITAN, ORIYA, PASHTO, POLISH, PORTUGUESE, PORTUGUESE(Brazil), PORTUGUESE(European), PUNJABI, QUECHUA, RHAETO-ROMANCE, ROMANIAN, RUSSIAN, SAMOAN, SANGHO, SANSKRIT, SCOTSGAELIC, SERBIAN, SERBO-CROATIAN, SETSWANA, SHONA, SINDHI, SINGHALESE, SISWATI, SLOVAK, SLOVENIAN, SOMALI, SPANISH, SUNDANESE, SWAHILI, SWEDISH, TAGALOG, TAJIK, TAMIL, TATAR, TELUGU, THAI, TIBETAN, TIGRINYA, TONGA, TSONGA, TURKISH, TURKMEN, TWI, UIGUR, UKRAINIAN, URDU, UZBEK, VIETNAMESE, VOLAPUK, WELSH, WOLOF, XHOSA, YIDDISH, YORUBA, ZHUANG, ZULU)