The Art of Upcycling
Breathe new life into outdated clothes.
The expression 'nothing lasts forever' certainly rings true when it comes to current fashion. Trends come and go, and we often find ourselves updating our wardrobe just to keep up with the latest style. But what if there was a way to give our garments some extra mileage? Upcycling has been growing in popularity and even the world of high-end fashion has taken notice of its appeal. With a dash of creativity and ingenuity, we can breathe some new life into that outdated wardrobe.
"Upcycling can be super trendy and fashionable."
For Fiona, an urban fashionista who has been gaining attention for her creative approach, stitching together new creations using similar fabrics and colours creates a more fluid, blended appeal. "It's not repurposing old clothes to save the environment," she says.
The beauty of upcycling is that you can let your imagination soar. But to really make the most out of your existing fabrics you should start with a quiet space of inspiration, a sewing machine and reference images, which you can put together into a mood board. This will help you get started on the right creative path. It might take a few attempts to find your flow, but once you do you'll be rewarded.
Upcycling is really about tapping into your artistic spirit to stitch together someone truly unique and personal. It's less about simply patching scraps of materials together and more about finding synergy in your styling. Essentially, you're breathing new life into your wardrobe, mixing and matching similar fabrics and colours in a way that looks and feels fresh.

There are numerous advantages to upcycling, not the least of which is the fact that it is eco-friendly. Reusing outdated fabrics is also a lot less expensive, as pre-existing materials are cheaper than newly-made materials. With a growing number of millennials willing to spend more knowing that items they're purchasing are environmentally sound, more and more brands and retailers are adopting sustainable solutions to stay relevant in today's market.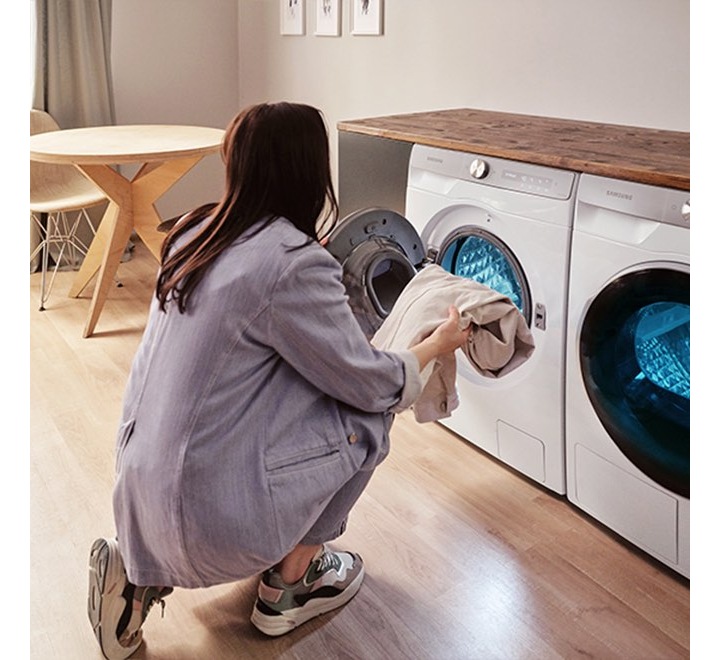 Reusing old clothing does wonders for saving the earth, but another way to make your clothes last even longer is to take greater precaution when washing them.
Wash quickly. Eco-friendly.