The Compatibility of Communal Living
How shared housing can empower in more ways than one.
As our lifestyles continue to evolve so too does our perception of what 'home' should look and feel like. This is nowhere more evident than with millennials opting for co-living spaces, a more sustainable and economical option that makes it easy for multiple tenants to share resources. And with everyone bringing something new and dynamic to the group, the increased face-to-face interaction can make life a whole lot more engaging and educational.
Shared living is really all about fostering a deeper sense of community. But it also supports individuality. Essentially, it's about collaboration rather than competition, and pooling together supplies rather than using them all for yourself. Residents come from all walks of life so it doesn't matter what your background, age or personal preferences may be, you're all in this together to benefit from one another's talents and cultural values.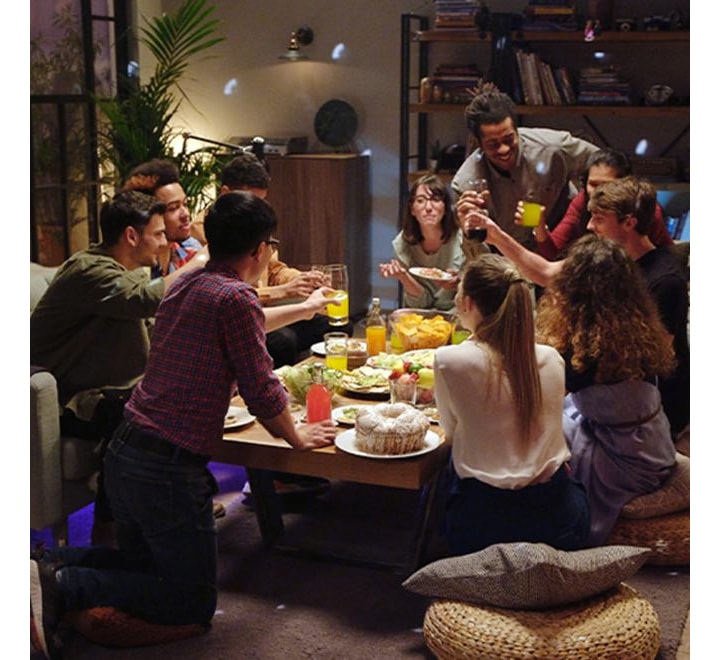 With co-living, the rewards are exponential. Everyone benefits from an uber flexible, fully furnished environment with access to the internet, supplies, streaming services and even transportation. You can share household chores — which can free up some of your time as well — and stories, learn new tips and sample culinary specialties, all things you would have never been able to experience living on your own. From potluck meals and movie nights to gaming and brainstorming together, you'll always be in good company.
With everyone looking out for each other's best interest, there's a growing sense of security and empowerment. Pretty soon you'll feel like one big family. In fact, with everyone supporting one another and sharing the responsibilities, shared housing can really have a profound nurturing effect on everyone under the same roof.
The washer and dryer combo is designed to make the mundane more manageable. Just throw a load of laundry in and the dryer will automatically select the optimal cycle once the washing cycle has finished.

The new Samsung washer & dryer