Personalize Your Work Routine
for Home
How to increase productivity while you work from home.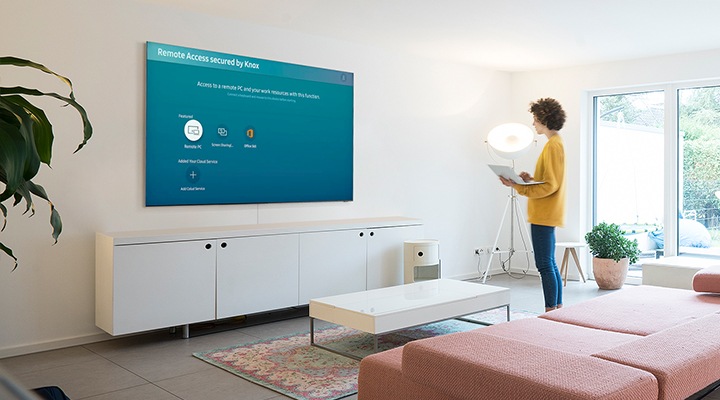 If you're new to working remotely, it can be harder than expected to stay efficient outside the structures of an office. That's why it's important to establish your own rules and conditions for work at home. Here's how you can tailor your daily work routine for home, so you can stay focused and productive throughout the day.
Switch up your mornings
Now that you work from home, you can reboot your morning routine with energizing activities. Schedule in a short exercise or meditation to start the day on a positive note. Catch the news with a cup of coffee as you transition into work mode. And with calendar notifications on your Samsung Smart TV, you can stay on top of daily tasks and important deadlines as you jumpstart the workday.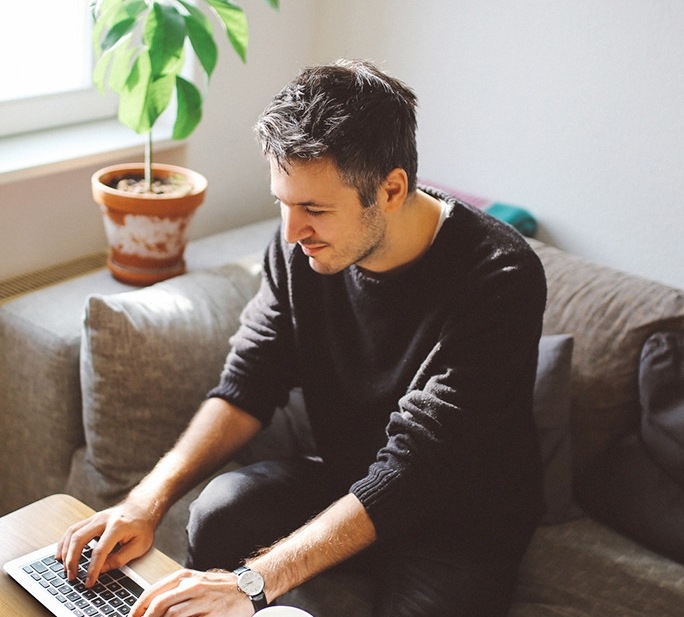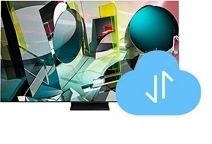 Remote Access*
Connect your TV to your office PC wirelessly and access your work files at home.
Design the ultimate work zone
When it's time to get down to business, you need an environment that helps you fully focus on your task. Set up a home office that's distraction-free. Or block off time in your daily routine to tackle bigger projects. You can even use your TV to work on your office PC remotely, so you have all the work files you need at home. Plus, the extra large screen lets you view more and do more at once.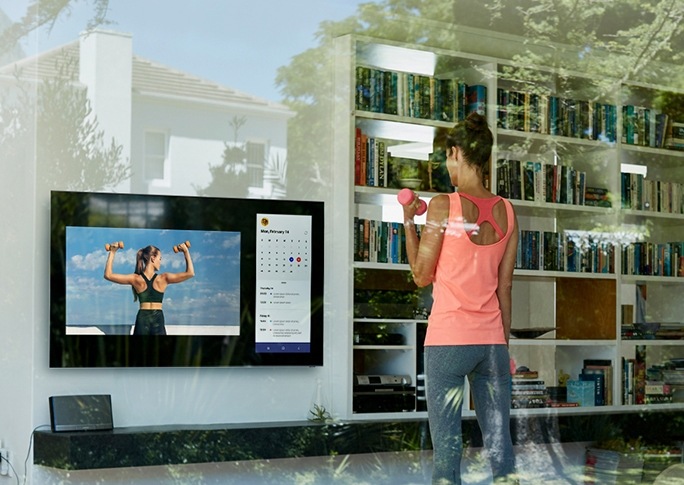 Stay connected
Video chats are a fun way to stay in touch with colleagues and fight off loneliness.
Reinvent the coffee break
One of the great benefits of working from home is being able to recharge in a fun way. Take 5-10 minutes throughout the day to grab a snack or video chat with colleagues. Split your TV display with Multi View*, to keep an eye on your work screen and stretch along to a yoga video at the same time. Taking regular breaks helps you renew energy levels, boosting productivity and work performance.
Perform a ritual to leave work
Since you can't physically leave work, you'll need to clock off in a different way. Perform a ritual like preparing dinner that clearly separates your professional and personal life. Sit back with the Music Wall or Relax Mode on your Smart TV and fully enjoy your leisure time at home. Striking a healthy work life balance reduces stress, keeping you energized and productive every workday.
* The images are for illustrative purposes only and are intended to provide better understanding.
* Available technology, functions, GUI(Graphic User Interface) and smart features may vary by region,
service provider, network environment, mobile devices or TV product, and are subject to change without notice.
* Agreement of the Smart funtion Terms and Conditions and Privacy Policy is required before use.
* Please refer to the product detail page for each model.

Remote Access
* TV and computer must be connected to a network.
* This service requires setting to allow remote connections within a PC.
* Screen sharing(mirroring) is only supported for Windows 10.
* Remote connection to a PC running on Windows is only supported for Windows 7 or later.
And the operation system must be a Professional or higher edition.
* Remote connection to a PC running on Mac is only supported for Mac OS X 10.5 or later.
* PC accessories such as mouse and keyboard are sold separately.


Multi View
* Actual user experience may vary.
* Compatible devices only