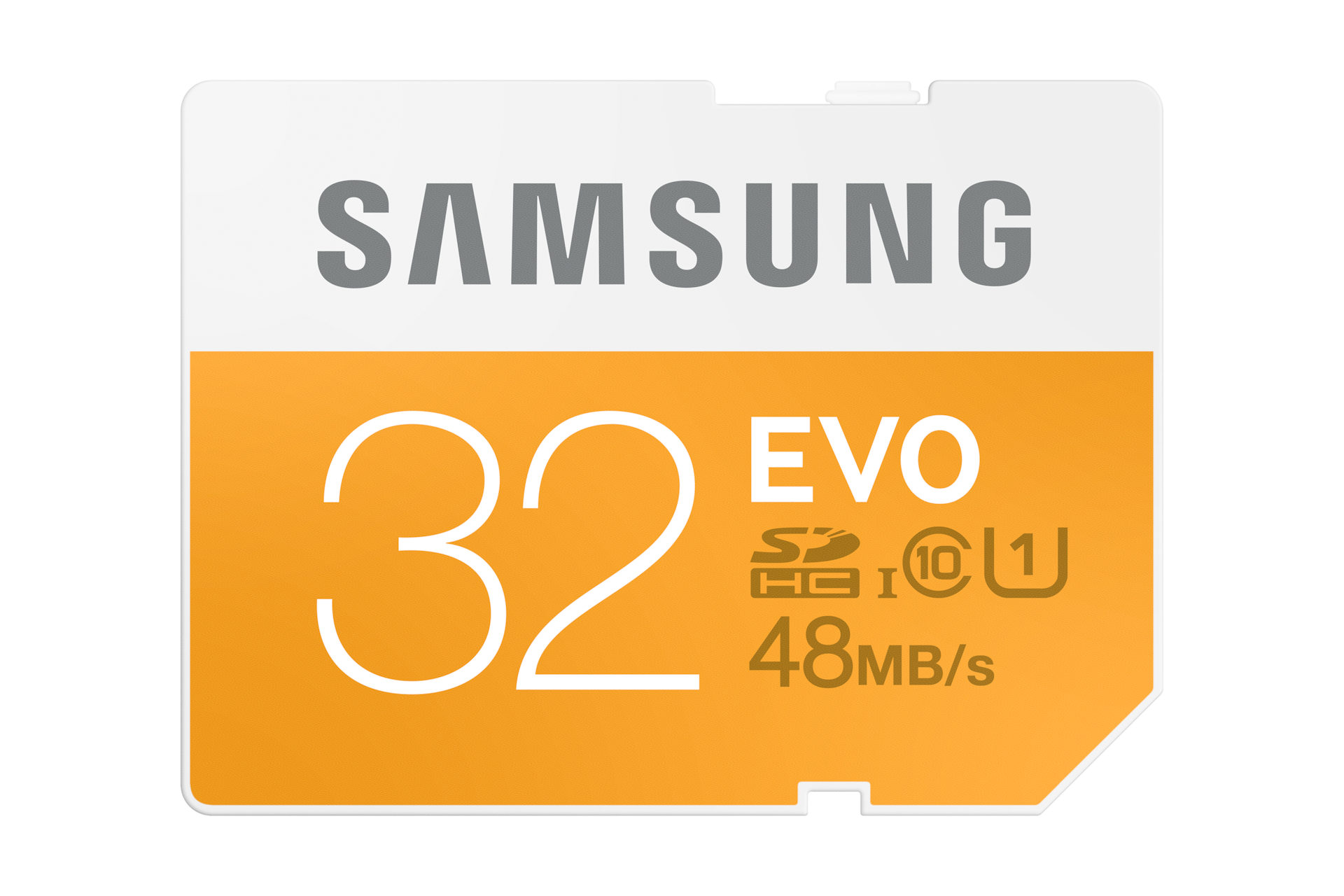 Sorry! This product is no longer available
Up to 48MB/s transfer speed with UHS-I interface * Actual speed may vary depending on use host device conditions and environment. * Write speed is slower than transfer speed
Speed
Grade 1, Class 10
Speed Class
UHS-I, compatible to HS interface
Interface
SD Memory Card
Capture all of life's precious moments securely with high-performing and stylish memory cards.
Capture faster
Save your precious memories—fast. This UHS-I Speed Class 1 (U1) and Class 10 compatibility memory card is perfect for capturing photos and for video recording & playback in Full HD. And with up to 48MB/s transfer speed, photos and videos load quicker and files transfer faster.
Transfer faster
Transfer 360 photos per minute. With a transfer speed of up to 48MB per second, you can spend less time transferring memories, and more time making them.
A perfect partner
Get the most out of your DSLR cameras and Full HD camcorders. This memory card works perfectly with advanced devices to protect your memories for life.
Amazing capacity
Save over 2,730 photos¹, 4 hours of Full HD video², or 7,660 songs³.* Capture more videos and photos on your DSLR or Full HD camcorder.**
* Test Device: Samsung NX1. The above results are from internal tests with the average-actual data store capacity (91.5% of the labeled capacity). The results may vary based on testing conditions and host devices. 1) 28MP (6480x4320) Super Fine, average file size: 11.5MB. 2) 1920x1080/60P, HQ, average file size: 127.7MB. 3) Average file size 4.1MB. ** The storage capacity stated in the product specifications may be lower than the capacity reported by your computer's operating system due to difference in measurement standards.
Full HD video
Capture the moments that matter as vividly as you remember them. Shoot beautiful, Full HD videos that keep each memory safe and sound — and fresh as the day it happened.
Waterproof
Samsung Memory Cards can survive up to 72 hours in seawater.
Temperature-proof
These memory cards can endure temperatures from -25° to 85° Celsius.
X-Ray-proof
The cards protect your precious data from damage caused by airport X-ray machines.
Magnet-proof
These memory cards can resist magnetic fields of up to 15,000 gauss—the equivalent of a high-field MRI scanner.
Shock-proof
Samsung internal shock tests proved these cards can survive extremely high levels shock up to 1,500g. (g: gravitational acceleration)
* Samsung is not liable for any damages and/or loss of data and expenses incurred from memory card data recovery.
EVO

Family Line

Up to 48MB/s transfer speed with UHS-I interface * Actual speed may vary depending on use host device conditions and environment. * Write speed is slower than transfer speed

Speed

Grade 1, Class 10

Speed Class

UHS-I, compatible to HS interface

Interface