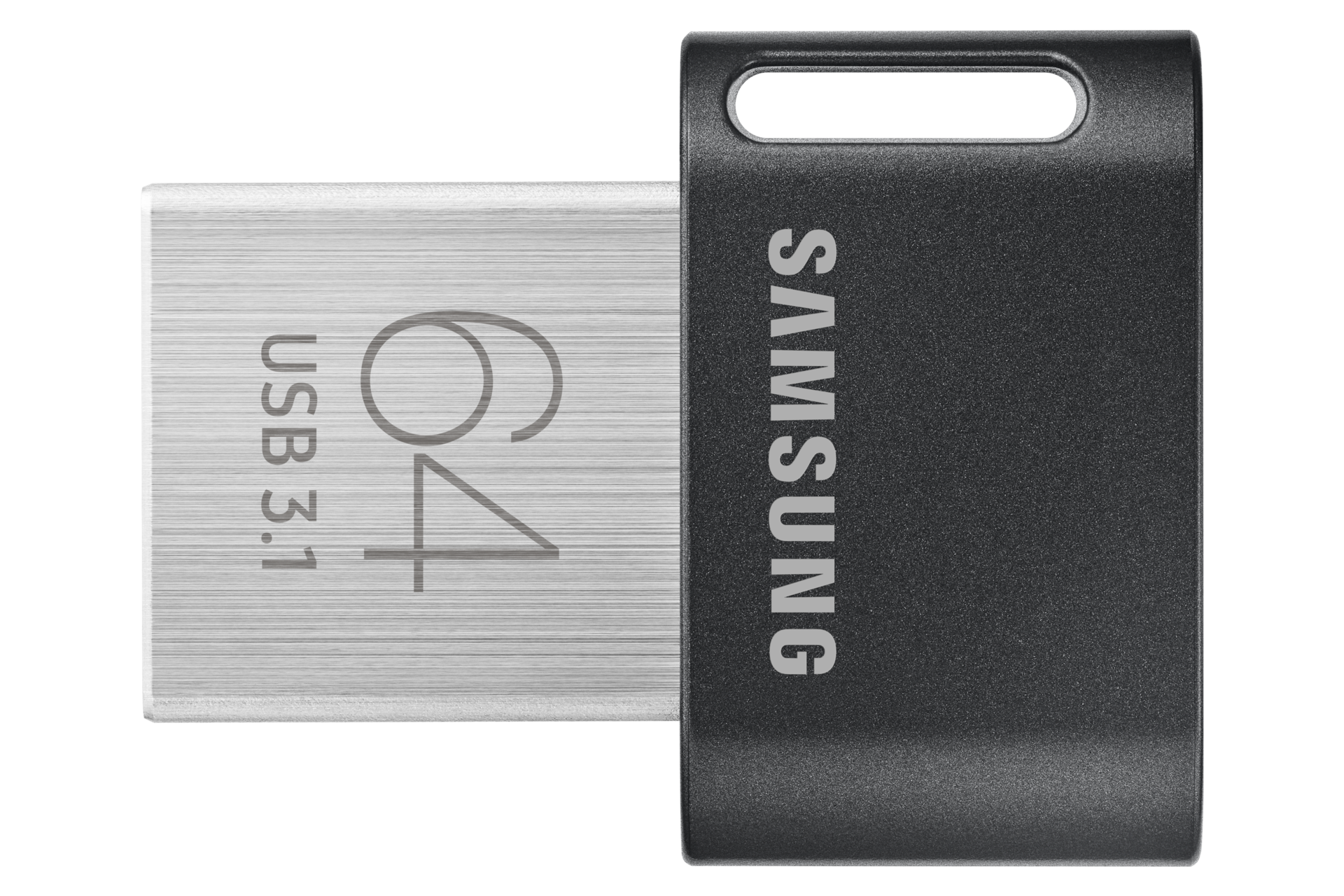 FIT Plus 64GB USB 3.1 Flash Drive
MUF-64AB/EU
Performance
Reliability
More space. Small size.
The compact way to add big space. Plug in the FIT Plus to get secondary, upgraded storage for your devices, then leave it in to easily carry more files wherever you go. It stays out of your way and is so quick it keeps files at the ready, all with USB 3.1 speeds and trusted reliability.
Store more. Leave it in.
Extra storage that's always with you. The FIT Plus gives portability in a minimal profile, and is designed to seamlessly stay in your device, always ready for use. Keep it in laptops, smart TVs, and cars with reduced risk of accidental bumps or removal.
Quick. And ready.
Save time, add space. Quick and convenient read speeds up to 300 MB/s¹ with the latest USB 3.1 standard ensure transferring data never slows you down. Send a 3GB 4K UHD video file from your FIT Plus to your PC in just 10 seconds². Keep more movies, games and music within reach.
¹Up to 300 MB/s for 256/128GB models‡ up to 200 MB/s for 64/32GB models.²Minimum of 10 secs for 256/128GB models‡ minimum of 14 secs for 64/32GB models (tested with combination of Asus Z370-G, Intel i7-8700K@3.70GHz, 8GB DDR4 and Windows 10 Enterprise 64bit).*Actual speed may vary by host device and/or usage conditions.
Tough & Trusted
Files stay secure, anywhere you go. Samsung's leadership in flash memory makes the FIT Plus a trustworthy drive to store your valuable data. It works through it all with a waterproof¹, shock-proof ², temperature-proof ³, magnet-proof ⁴, and X-ray-proof ⁵ body, all backed by a 5-year limited warranty ⁶
¹Up to 72 hrs in seawater.²Up to 1,500 gravitational acceleration.³Withstands -25°C to 85°C operating, -40°C to 85°C non-operating.⁴ Up to 15,000 gauss (equal to MRI).⁵Up to 50 Roentgen (equal to airport X-ray machines).⁶Samsung is not liable for any damages and/or loss of data or expenses incurred due to UFD data recovery. For specific details on warranty, please visit: www.samsung.com/support.
FIT Plus

Family Line

PC, Notebook

Application

USB 3.1 Gen 1 (backward compatible with USB 3.0/2.0)

Interface

Up to 300MB/s read speed for USB 3.1, write speed is lower than read speed. *Actual speed may vary by host device and actual usage conditions.

Speed