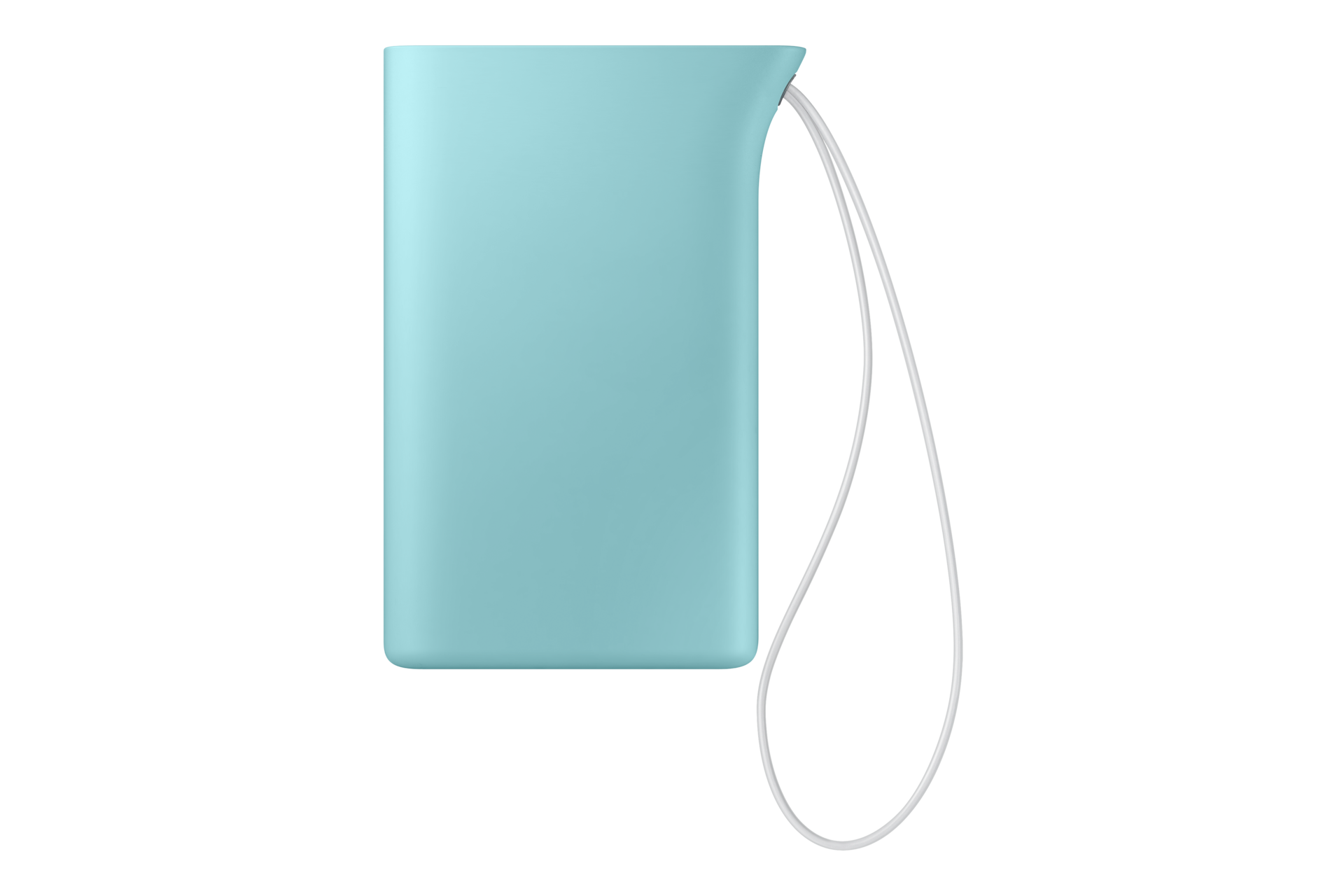 Evo Range Rechargeable Battery Pack (5,100mAh)
EB-PA510BLEGWW
Minimalist design
This battery pack features a unique
design inspired by the gentle and
minimal shapes of modern homewares.
Its clean and simple look is adaptable
to all environments.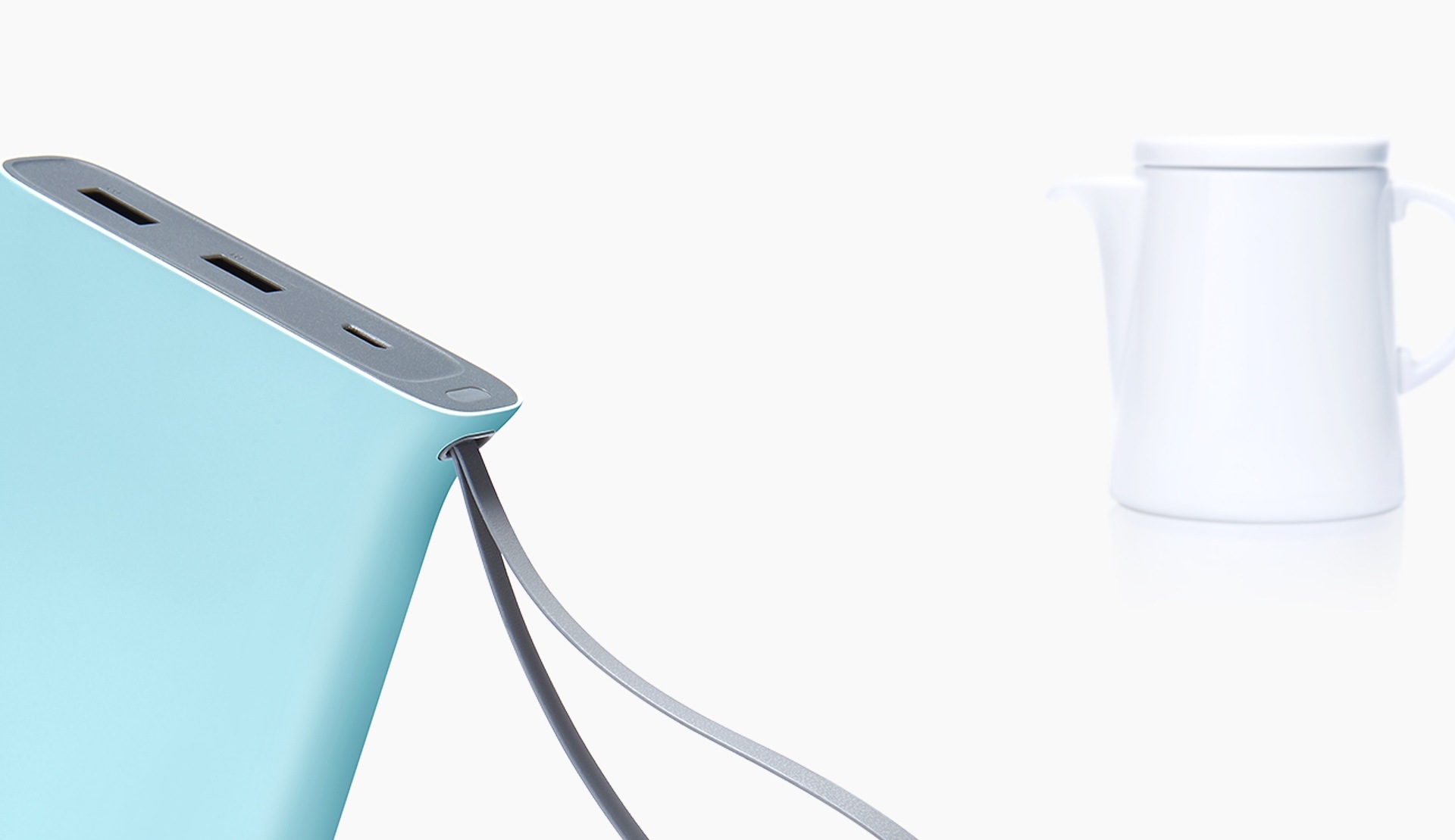 Smooth curves,
soft colours
Delicate in every way, without
any sharp edges, the softness
of the form carries over into
the colour scheme—Pink or Blue.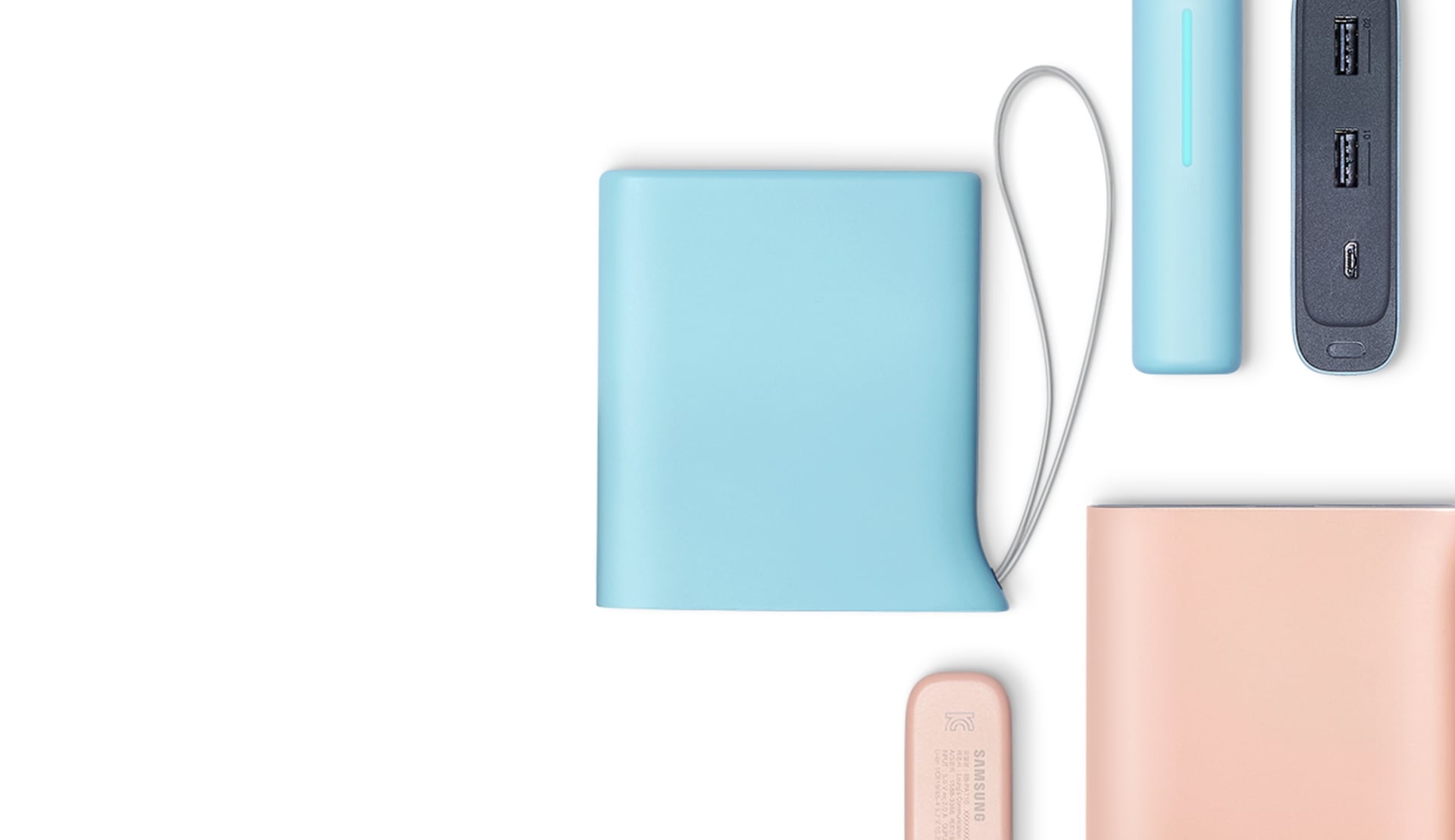 Soft and seamless
Designed to be seamless in appearance,
the smooth rounded form looks just the same way it feels.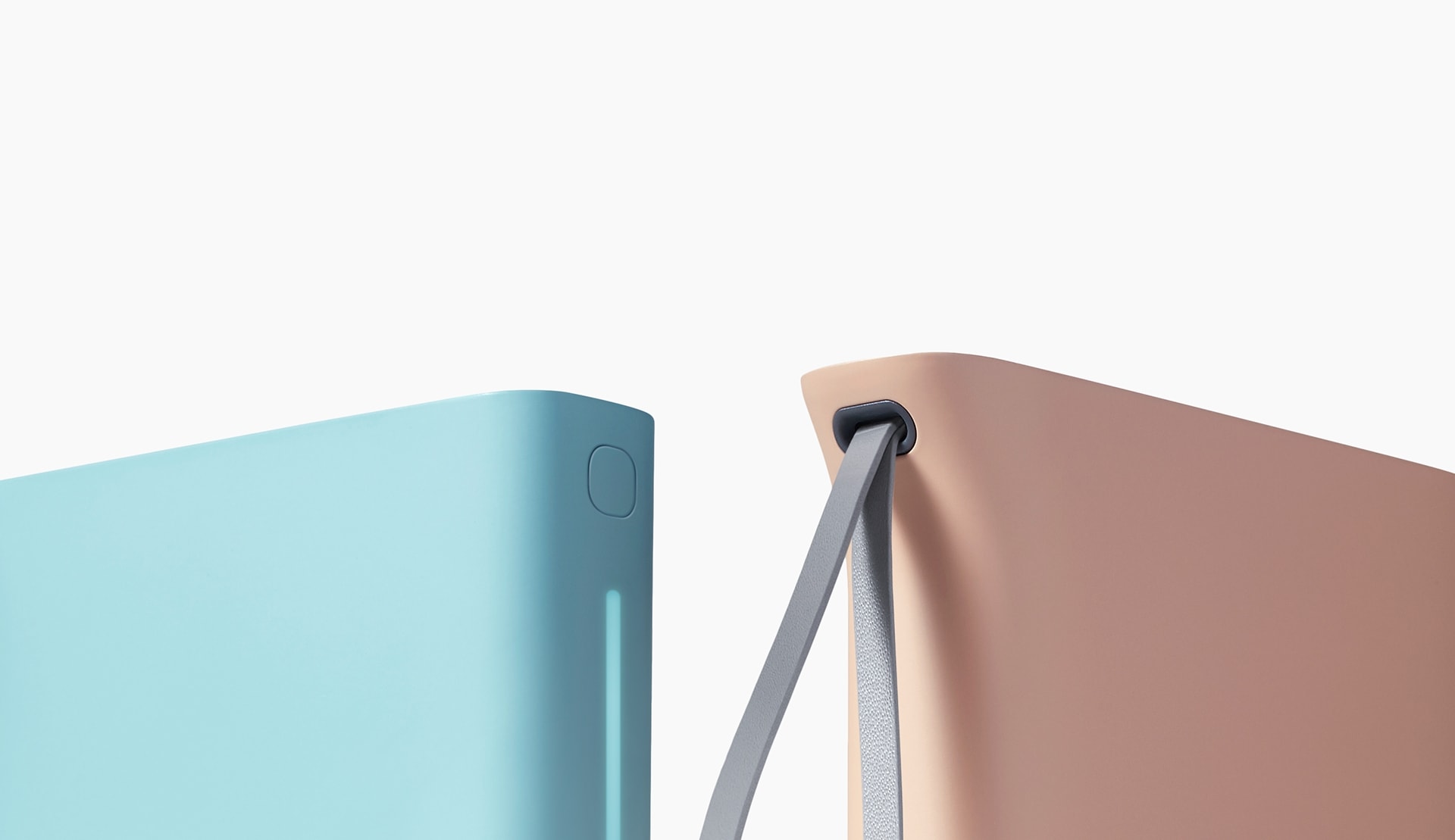 Kickstand your phone
into position
A convenient Kickstand Cable keeps
your smartphone in position, making
it easy to watch videos or look
at photos even while charging.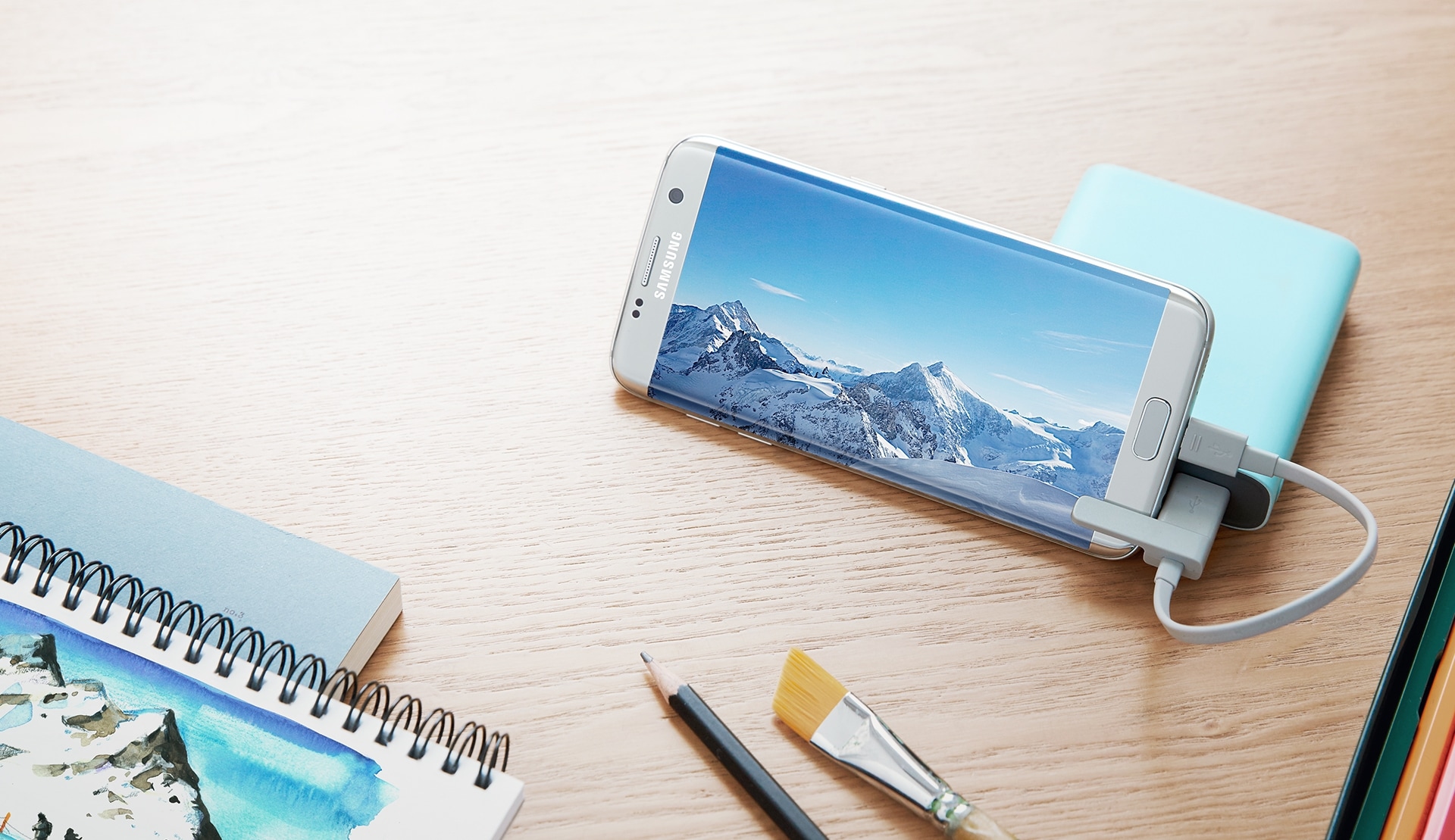 A neat fit
Shaped to fit neatly in your hand,
it feels just right with a comfortable grip.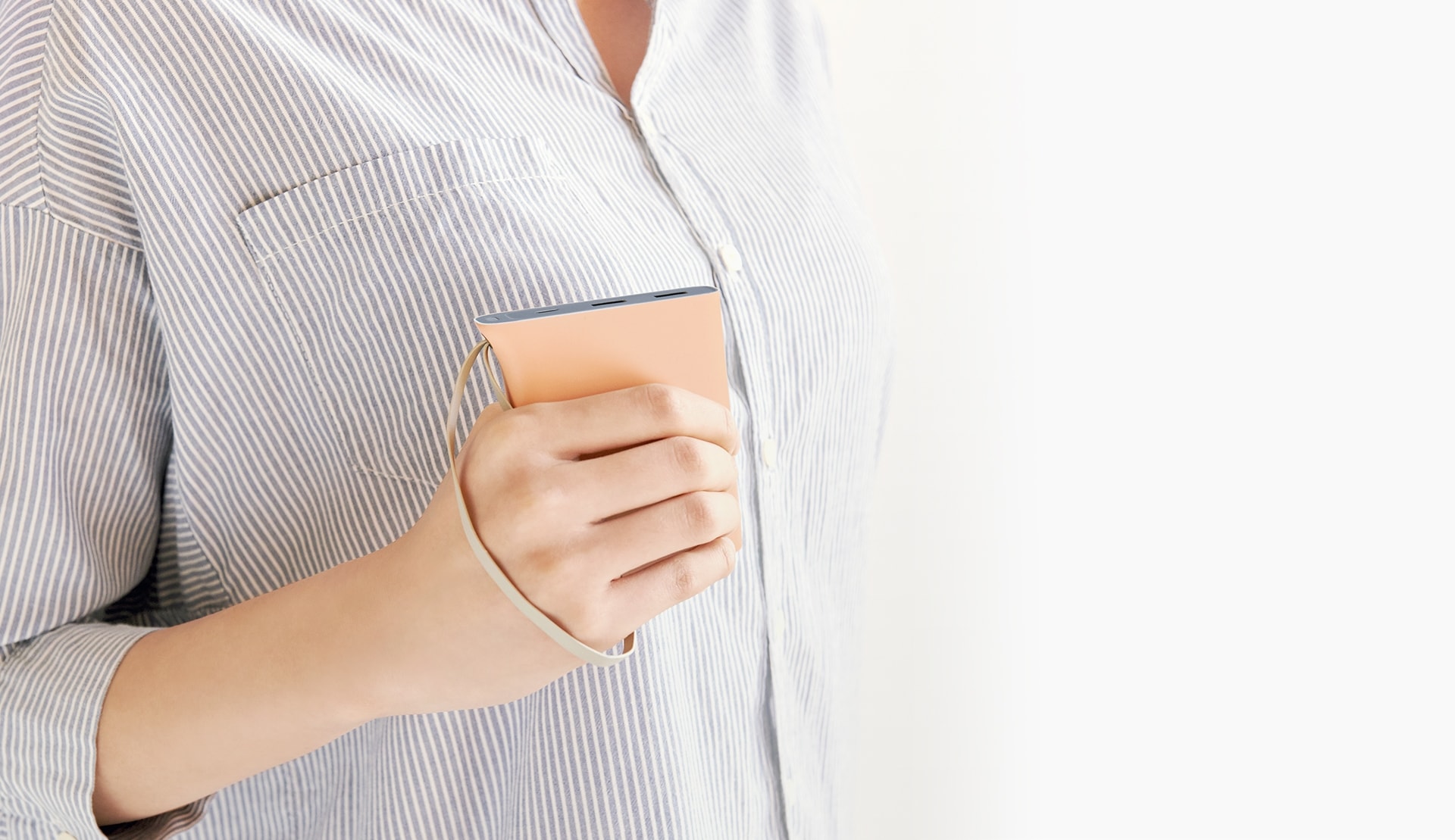 Battery level
at a glance
The delicate design concept
and fluid sensation is apparent even when
you're checking the LED power level.
LED-Anzeige zur Geltung.
Short Press: Battery level check
Long Press: Power toggle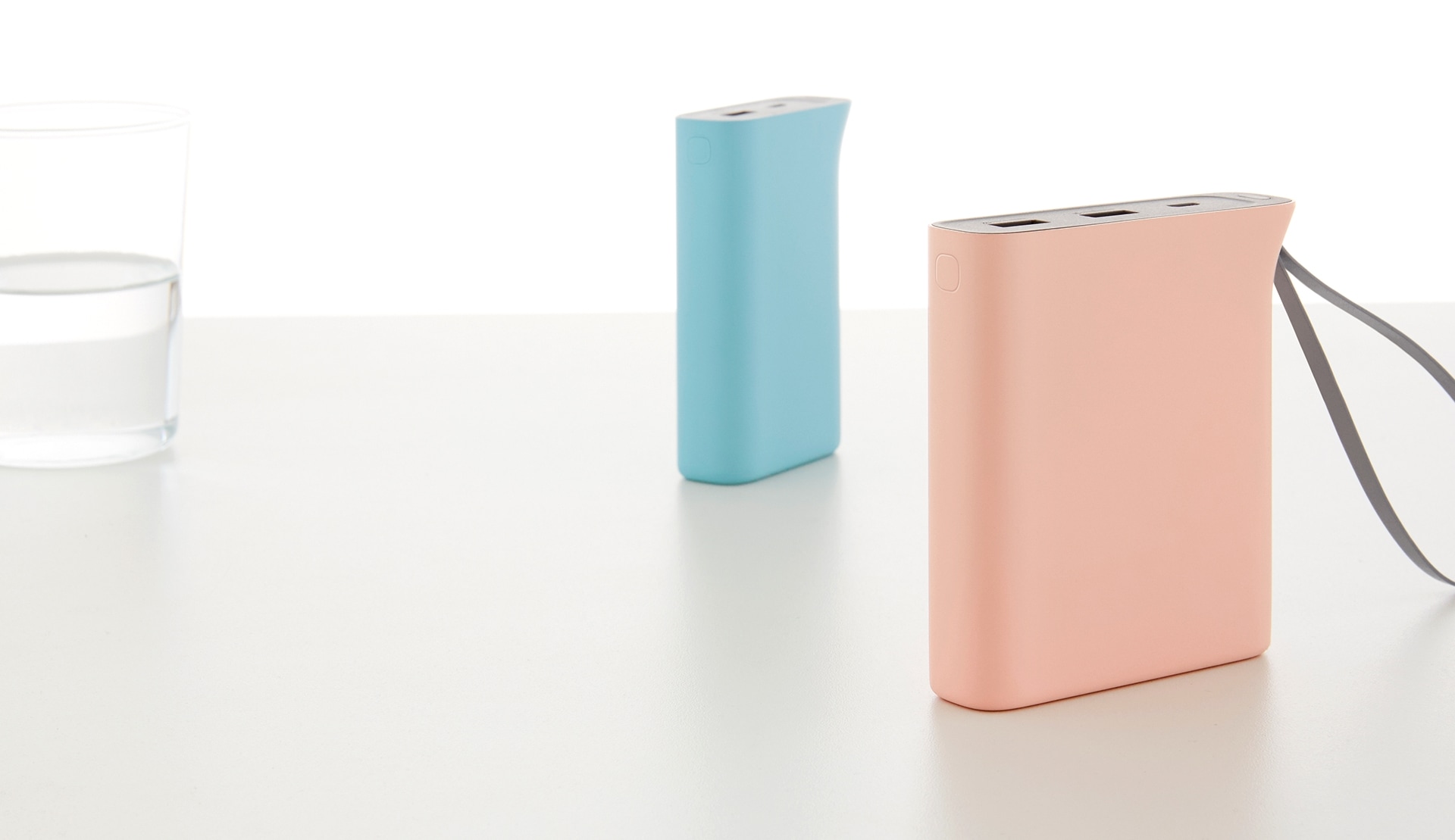 Easy charging
on the go
Use the handy strap when you're
on the go for convenient charging.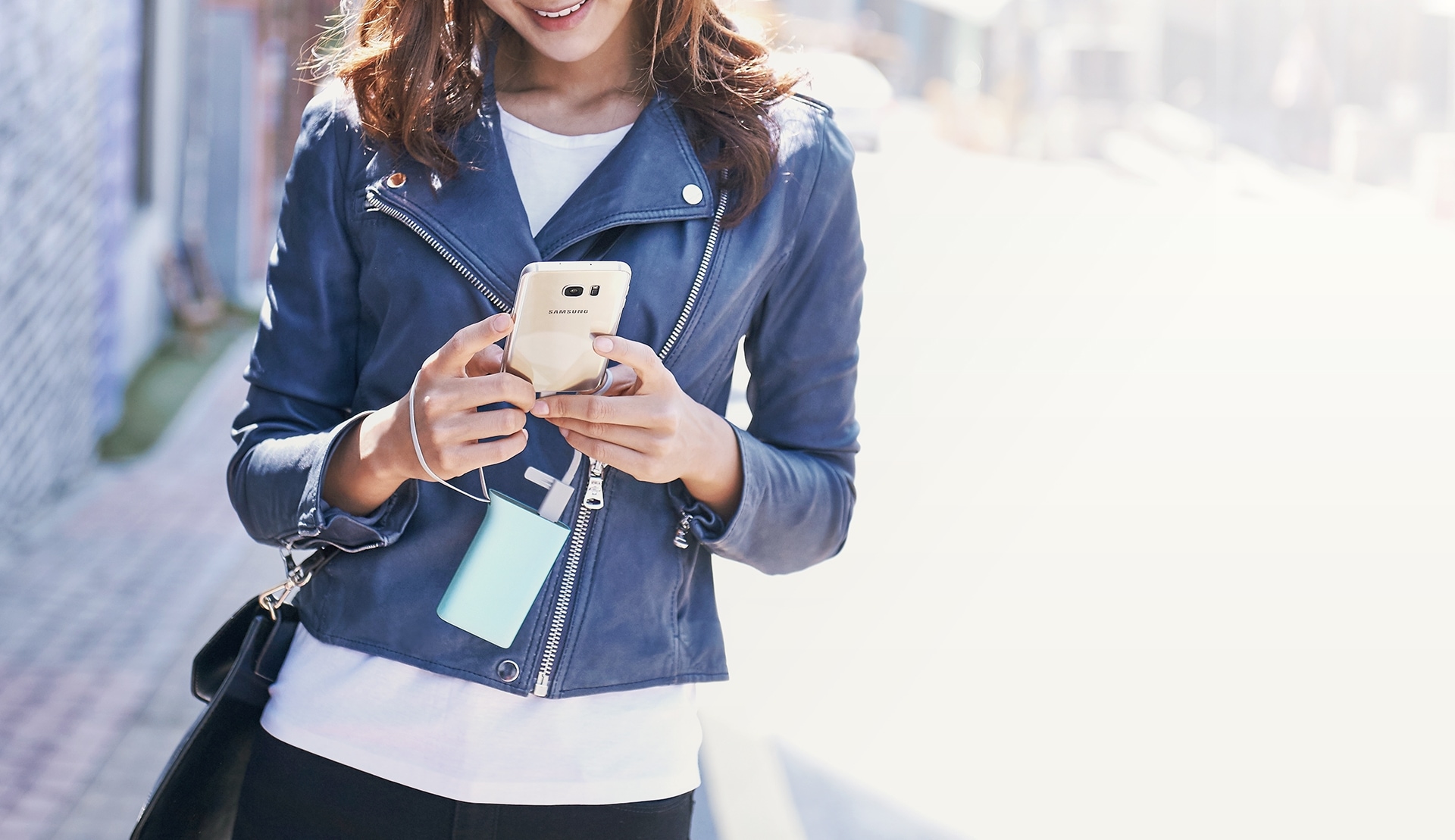 USB connectivity
Connects with various USB devices.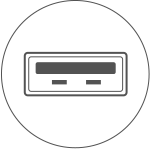 USB Port