Stay on the go
It's the speaker that you can take anywhere.
Enjoy your favorite music wherever you
are without headphones or bulky devices.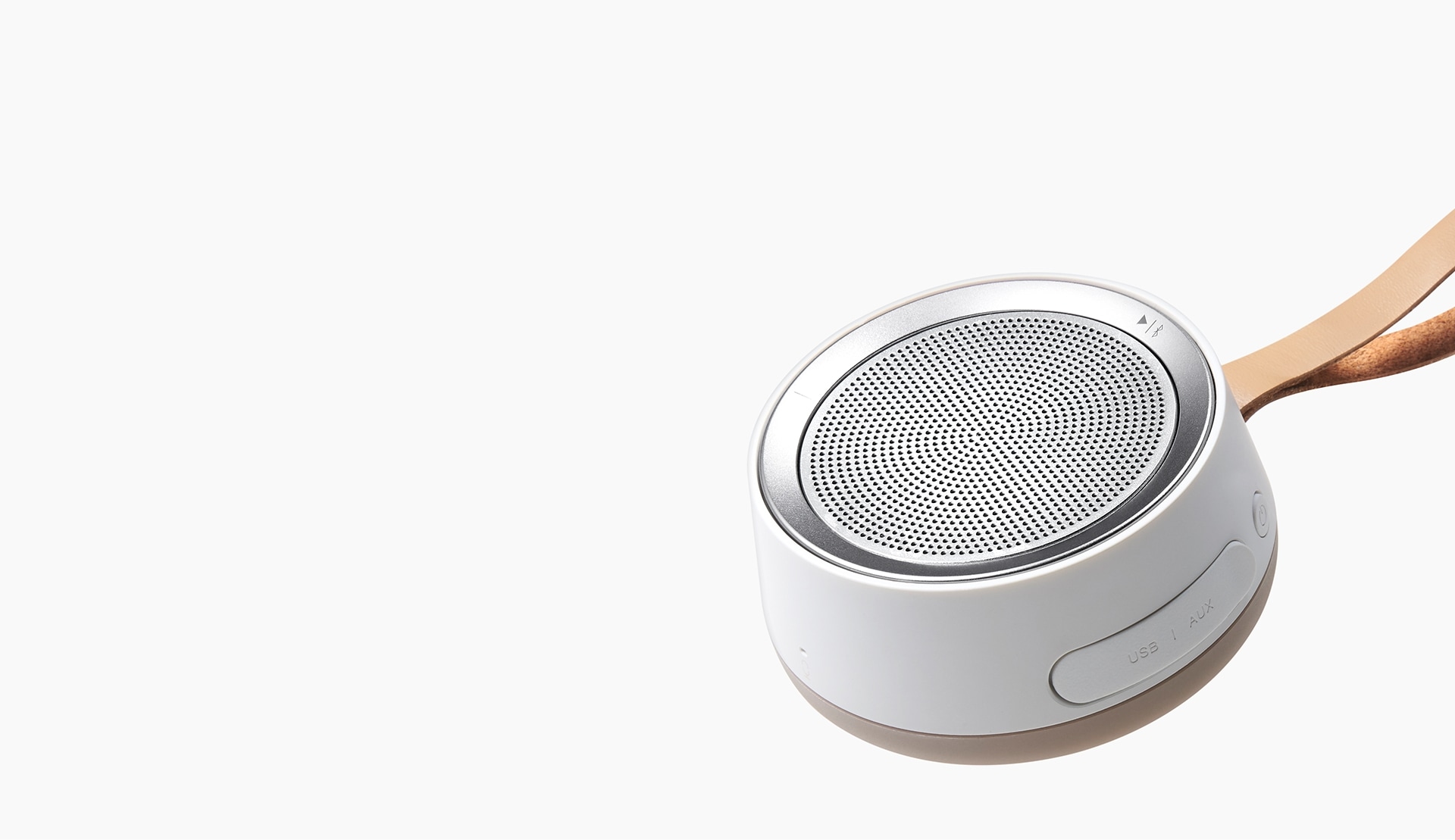 Fits in your palm
With its charmingly compact and circular design, it's easy to just pick it up and go.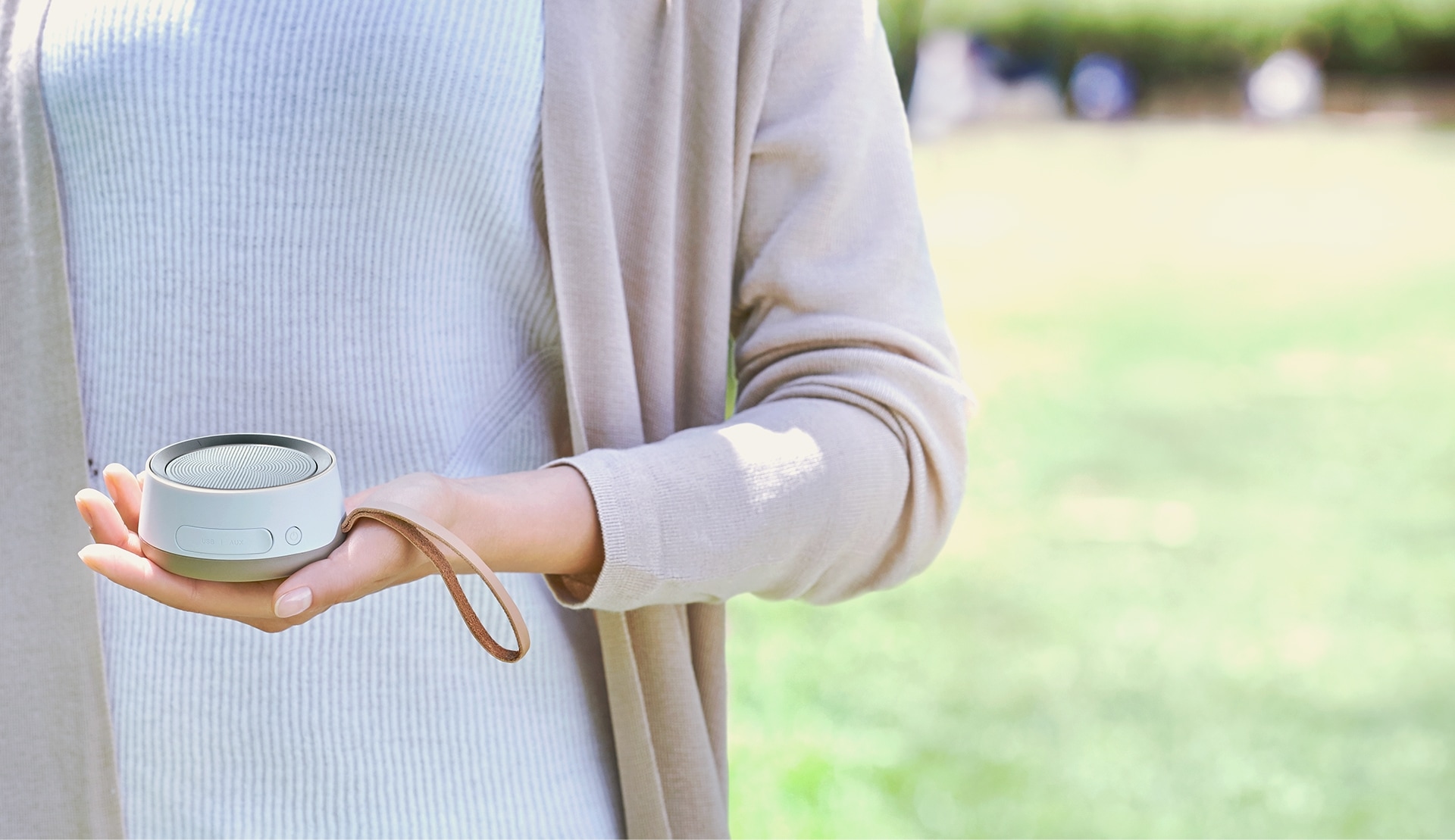 Hang it up with ease
This handy strap makes it easy to
carry around and you can even
hook it on your backpack.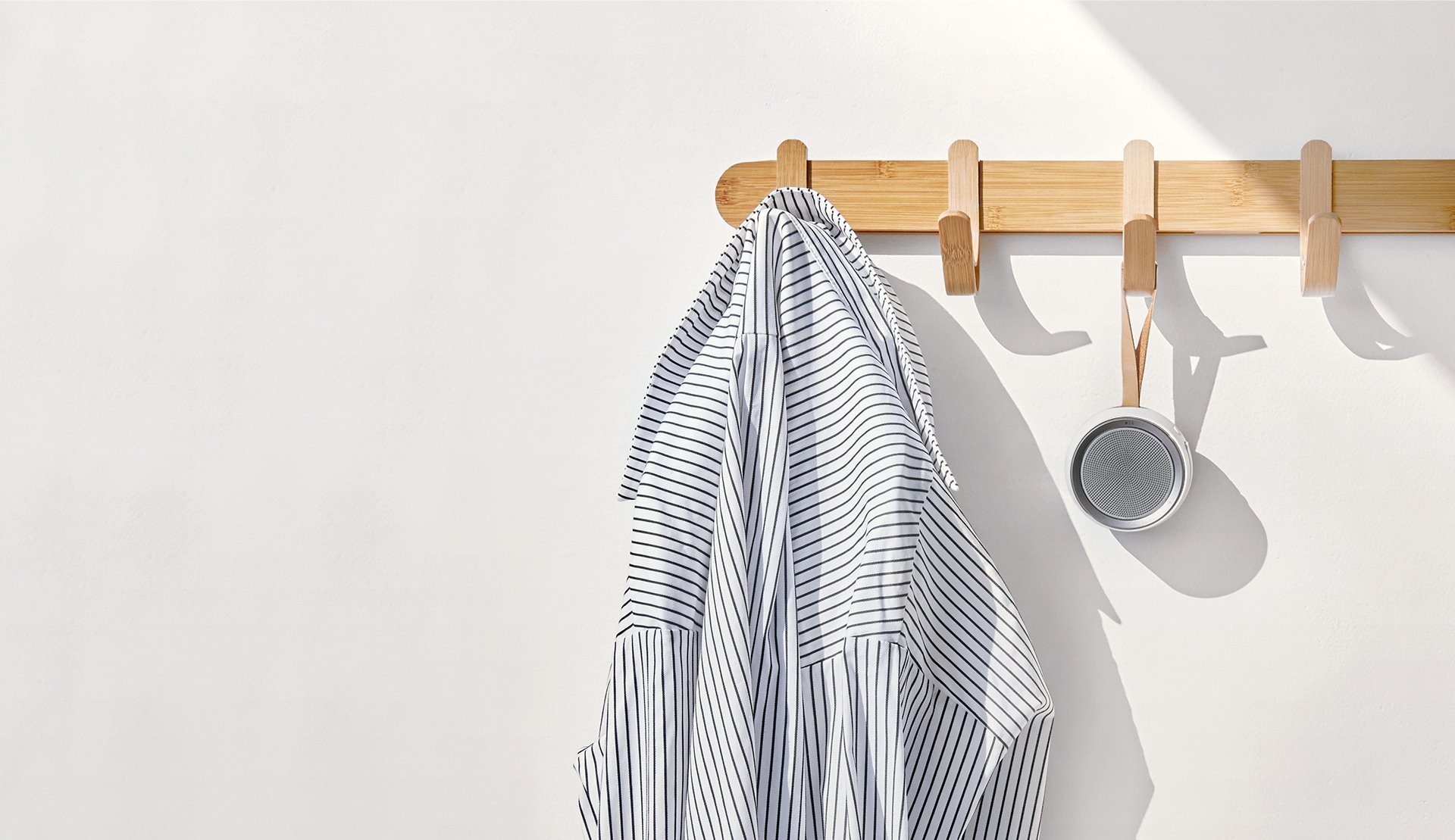 Small in size
big in sound
Not to be judged by its size, this compact
portable speaker was made to be heard loud and clear.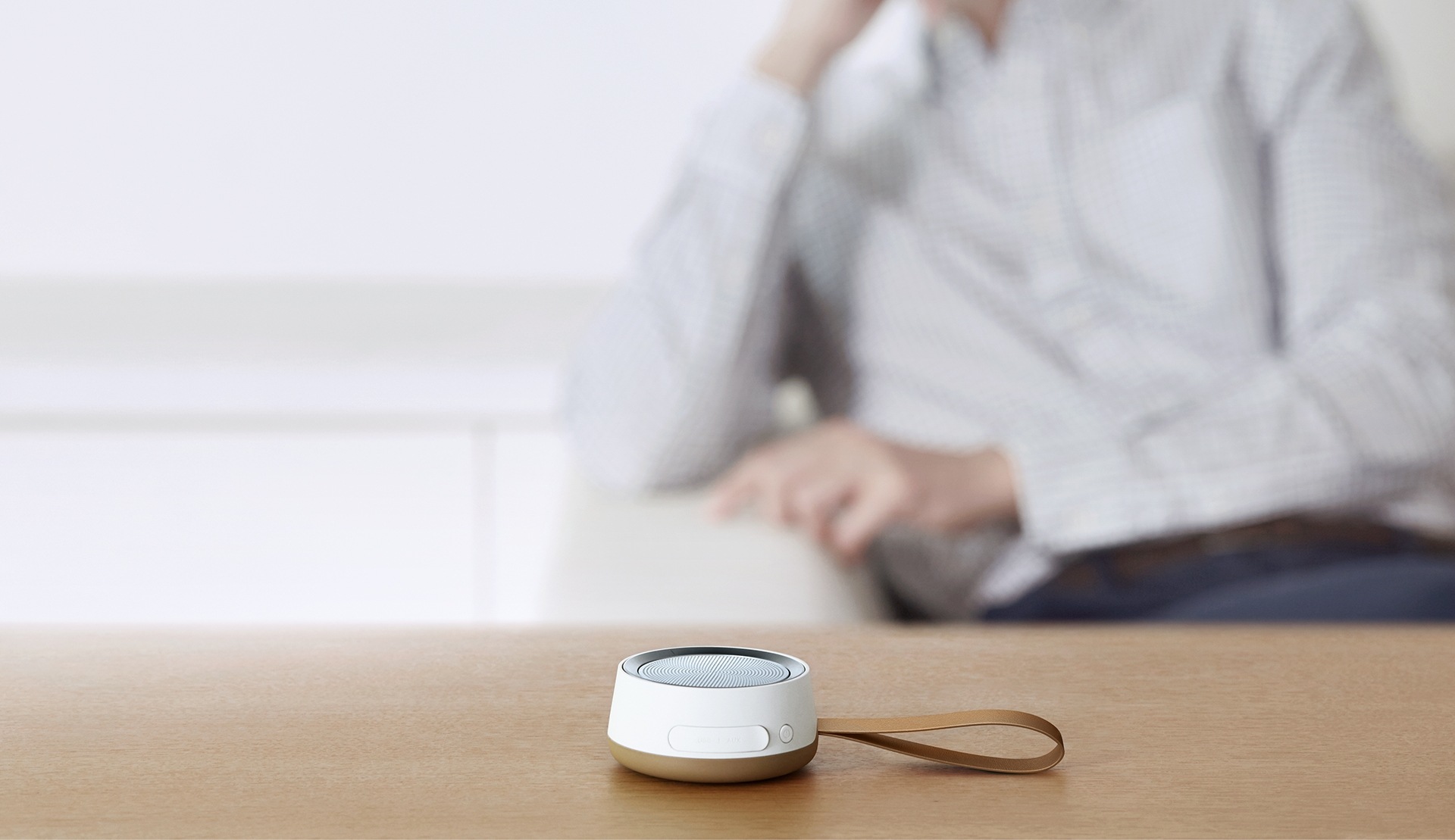 Better speakerphone calls
Functions as a speaker phone, so you can speak freely whenever you need to.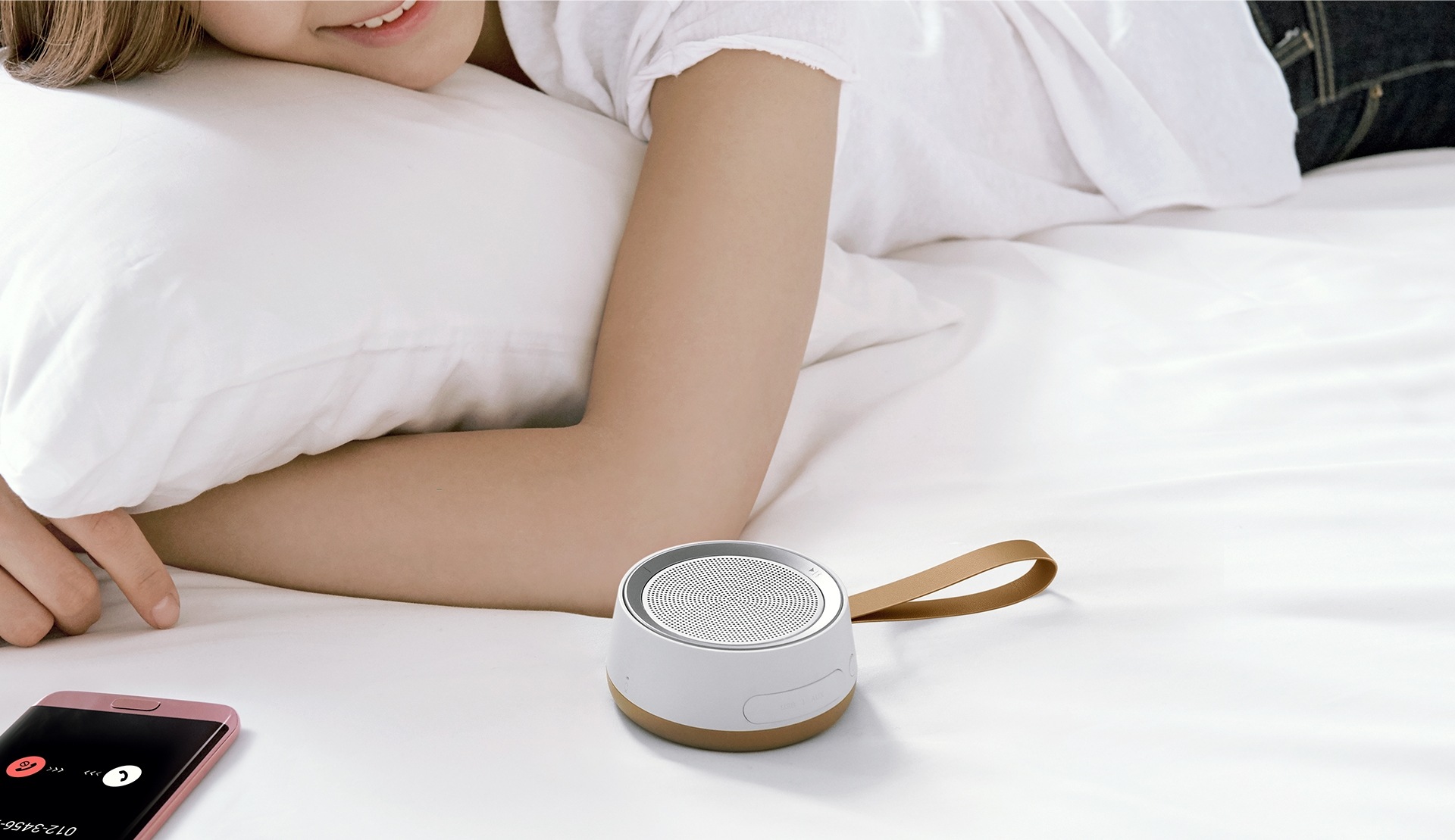 Splash-resistant music
Enjoy your music wherever you want, whether it's by the window on a rainy day or outside when there's still dew on the grass.
Exposure to excessive moisture can cause device malfunction.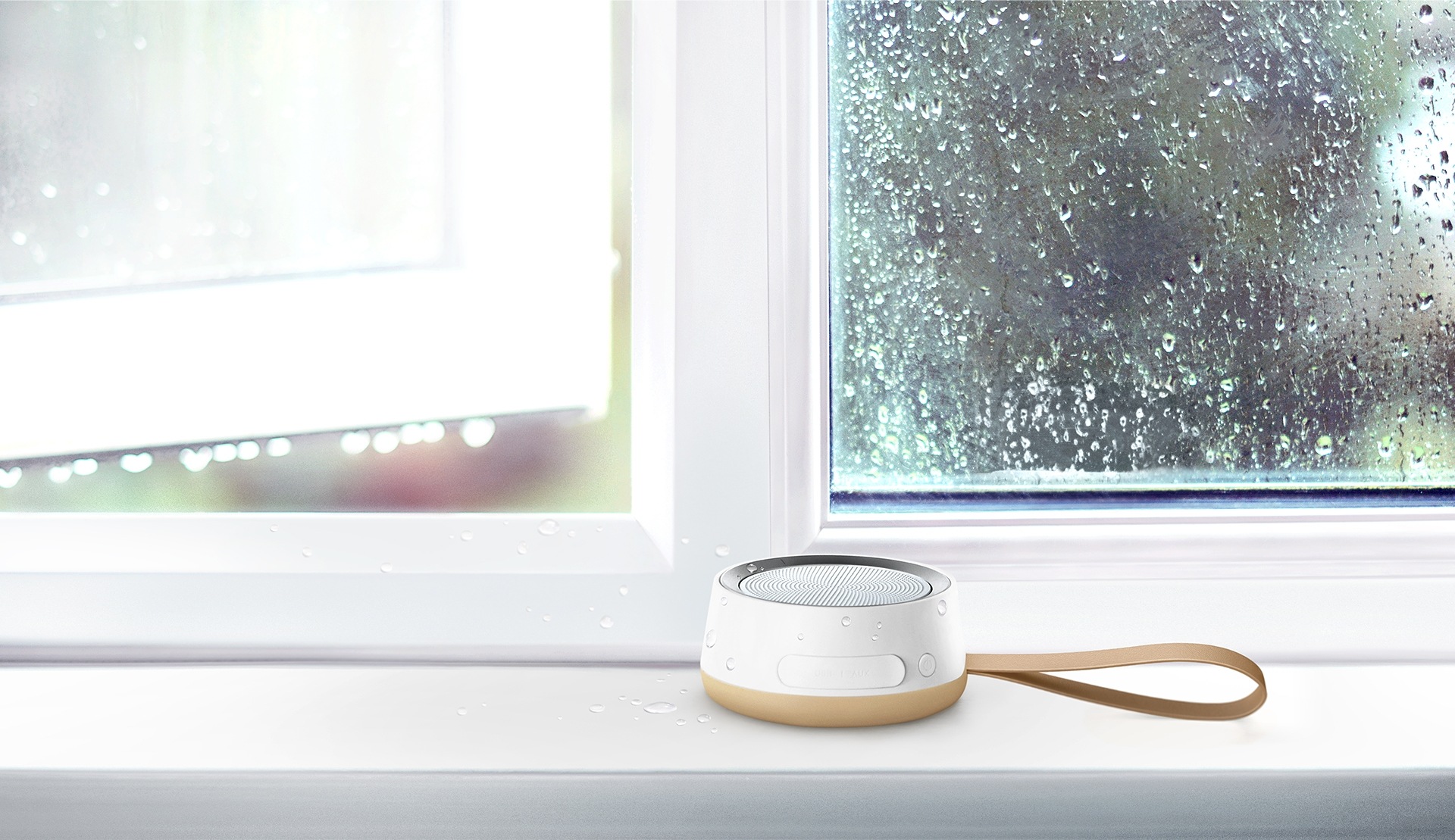 Simple controls,
maximum impact
Volume Control
Short press for PLAY / STOP
Long press to PAIR with
Bluetooth device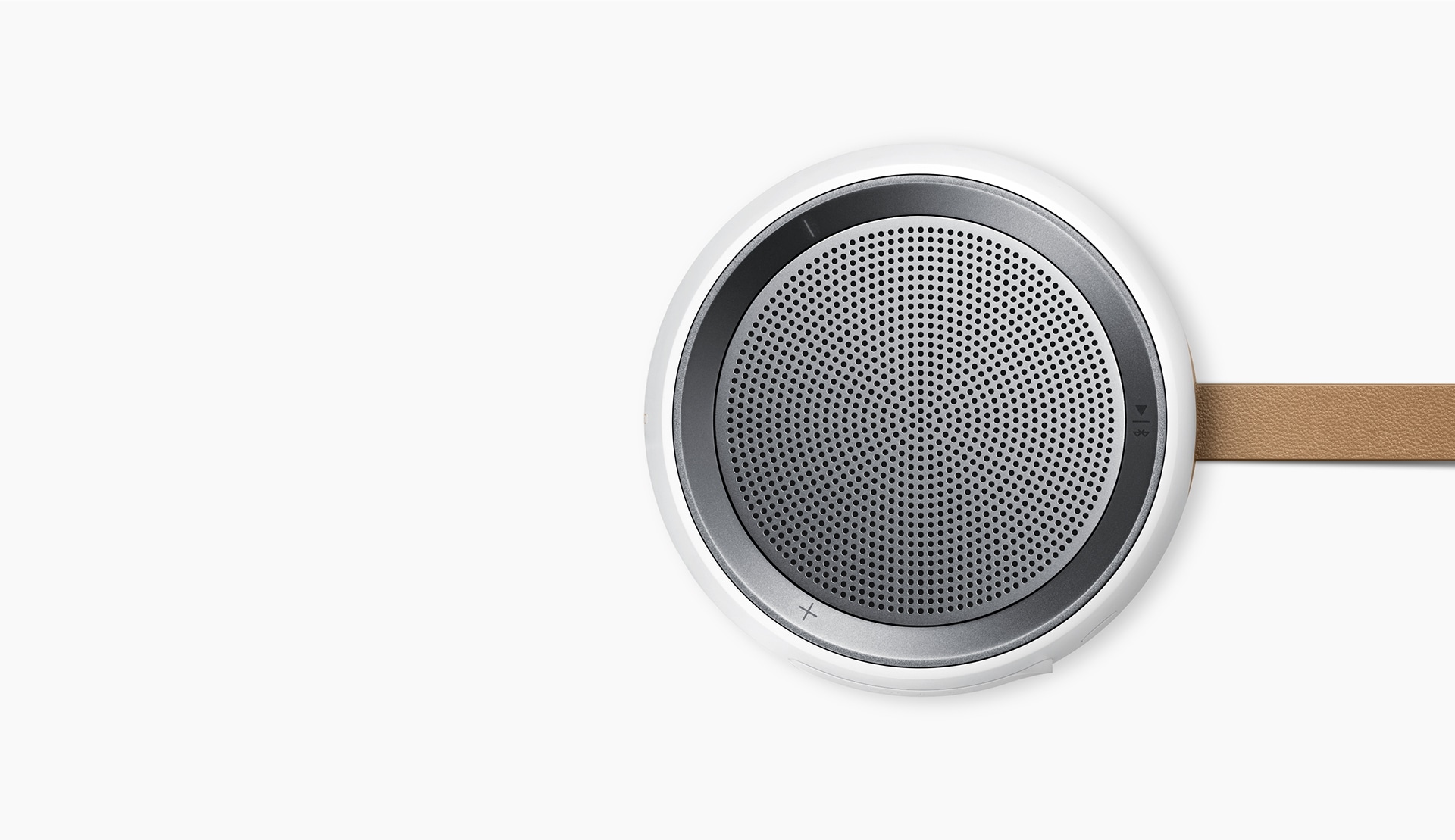 Exposure to excessive moisture can cause severe malfunction.(Splash Resistant)