Pair with Your Device and charge the GALAXY Gear
Simply connect with a PC or dedicated charger using the 5-pin data cable, to begin charging. It's that simple! Also, with the NFC tag inside, you only need to pair your GALAXY Gear once with your GALAXY Smart Phone or Tablet - then GALAXY Gear and your device will automatically re-connect whenever you need it. ※ Some features of GALAXY Gear may be limited while charging.
Compact and Portable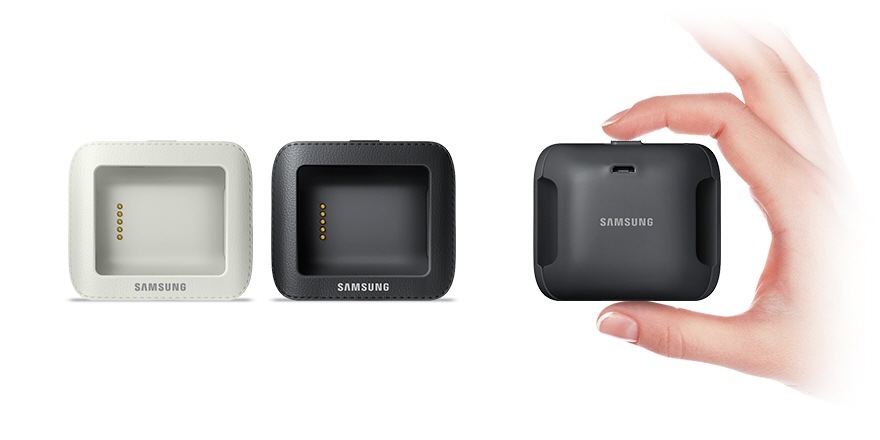 GALAXY Gear Charging Dock provides a compact size and light weight for charging anytime, anywhere. GALAXY Gear Charging Dock is made of various colours, so you can choose the individualised accessories of your own GALAXY Gear. ※ Only Jet Black and Oatmeal Beige are sold separately.