Make up for Short battery life
If your phone is running low, simply swap out your dead battery for your new one. Go from 0% power to 100% power in seconds. The Spare Battery kit is ideal when your battery is low but you need to continue using your device and don't want to be attached to a wall outlet.
Stores and Protects Spare Battery
This Samsung phone accessory is made with portability in mind and doubles as a durable protective case so your charged battery will be there for you when you need it. The case is compact and can slip in to a small purse or bag.
Easy to Use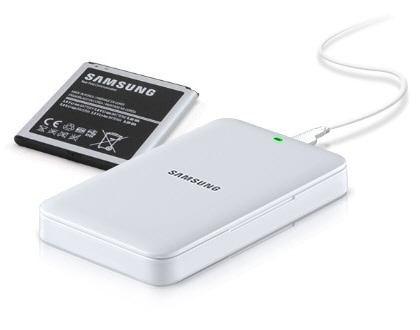 Charging your spare battering is a breeze, simply slip the battery in to the storage compartment and plug in your charging cable, the size of this charger makes it easy to charge at home or on the go.