Stylish Colours
The Samsung Galaxy S4 Mini Flip Cover is available in various colours so there is certain to be a one to match anyone's personality. Even the most fashion-sensitive smartphone user will find a case, or two or three, that matches their personal style.
Custom Design
These cases have been specifically designed for the Samsung Galaxy S4 Mini smartphone. The back easily snaps on, replacing the phone's standard battery cover, without making the phone feel bulky.
Screen Protection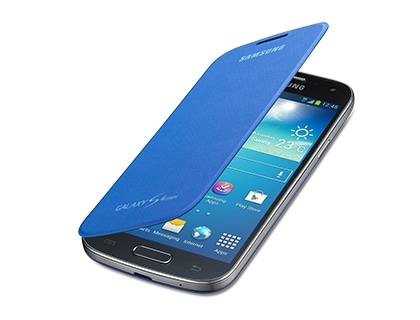 The Samsung Flip Cover also provides maximum screen protection for your Samsung Galaxy S4 Mini, reducing the possibility of smears and scratches.