Charging Has Never Been Easier
Adding a wireless charger to your Galaxy S4 is so simple! Mount the Wireless Charging Cover on your Galaxy S4 in place of the standard battery and put it on the Wireless Charging Pad. No more hassles with cables or bad contacts. Getting the Wireless Charging Cover is the logical step to enjoying an enhanced mobile life. * Wireless Charging Pad and Wireless Charging Cover sold separately.
Efficient Charging
Our Wireless Charging Cover delivers outstanding safety and is Qi-certified by WPC (Wireless Power Consortium), reducing power consumption by minimising heat generation and increasing charging efficiency.
Stylish Fit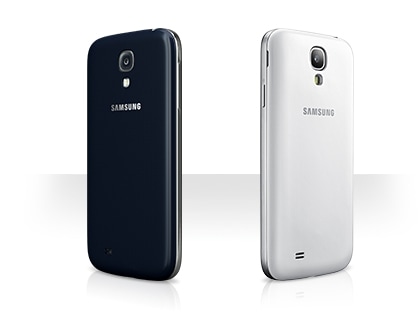 Replacing the stylish standard battery cover, the Wireless Charging Cover retains the sophisticated and slim feel of the Galaxy S4.