S View Cover Wireless for Better Convenience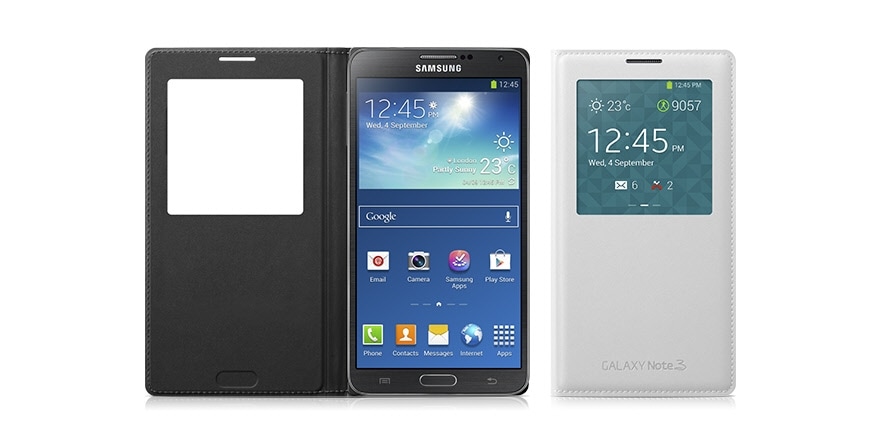 The S View Cover has a transparent window in the front of it, allowing users to view information such as date, time, incoming call number, missed calls, text messages, battery status, short cuts, access the music player panel and even the camera without having to actually flip the cover open.
More Functions without opening the cover
The S View Window allows you to do more without opening the cover. It offers smart user experience such as checking missed events, camera control, action memo, music player etc.
Various Changing Wallpaper for S View window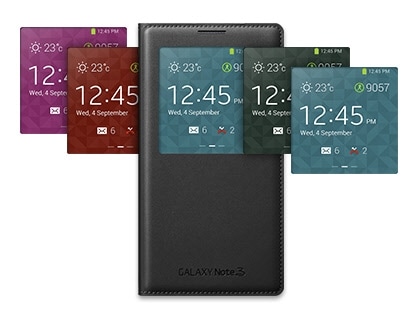 Another distinctive feature of the cover is its ability to tell the phone its colour and to change the background colour to complement it. The S View Cover automatically turns your phone screen on and off when you open and close the cover.
Charging has never been easier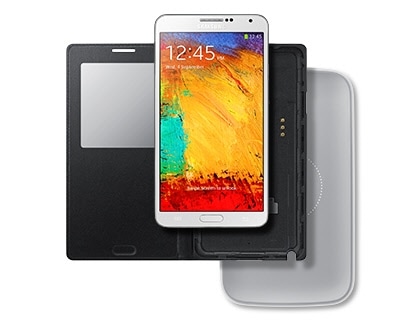 With the Wireless charging S View Cover attached, simply put your Galaxy Note 3 onto the Wireless Charger Pad — and that's it! No more bad connections and desperately trying to unplug the handset when it rings - just pick it up and answer. Now you're truly free! ※ Wireless Charger Pad sold separately.
Stylish Fit
The Samsung S View Cover provides maximum protection, reducing smears and the risk of scratches.