Superior Performance (1)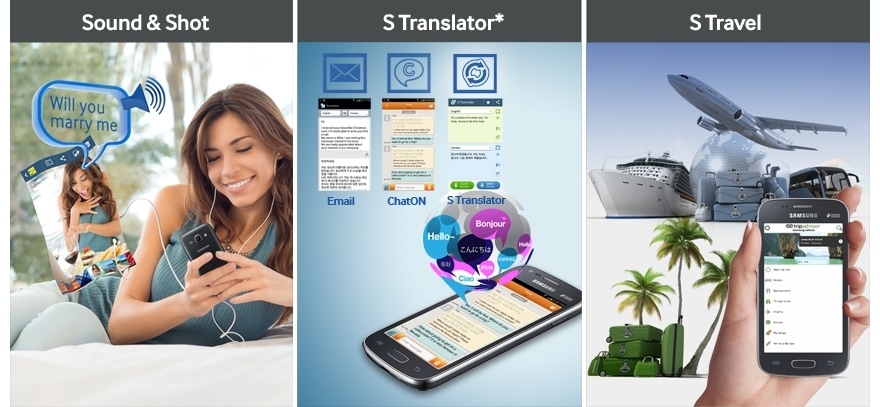 Sound & Shot lets you record sound while taking a photo. S Translator offers instantaneous translation when messaging with global users. S Travel offers recommendations, travel guides and more for your trips. * S Translator relies on a data connection and available languages are limited. Additional terms and / or charges may apply. Results will vary by circumstance
Superior Performance (2)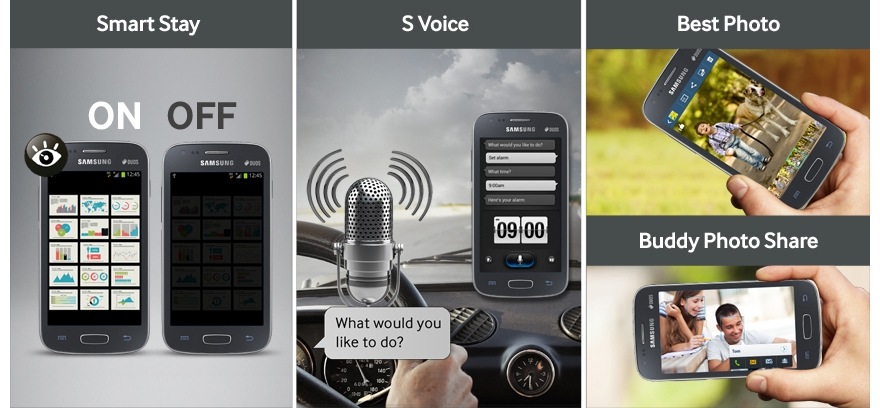 S Voice uses your voice to wake up the phone, answering incoming calls or even take a photo. Always get the shot with Best Photos which lets you pick the best out of 8 continuous shots. Buddy Photo Share enables friends to access your photos instantly when their face is recognised.
Essential Smart Feature & Service (1)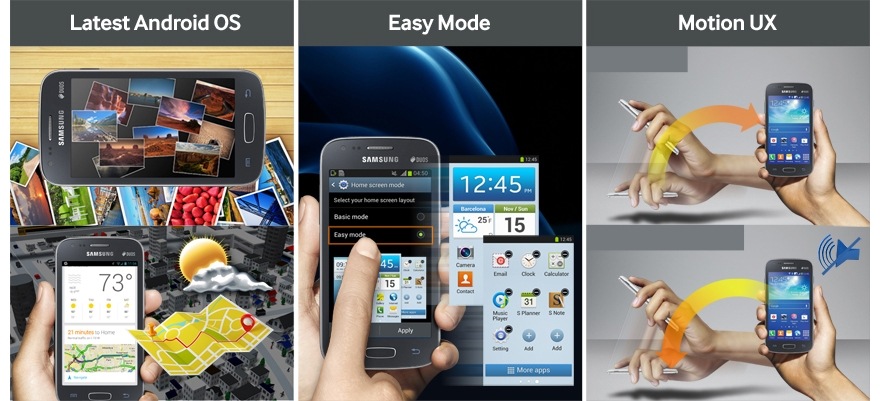 Enjoy the features of the latest Android OS – including information access whenever you want, even when your phone is idle or docked. Easy Mode uses a simpler home screen setup, ideal for first-time smartphone users. Motion UX understands simple movements to perform everyday tasks.
Essential Smart Feature & Service(2)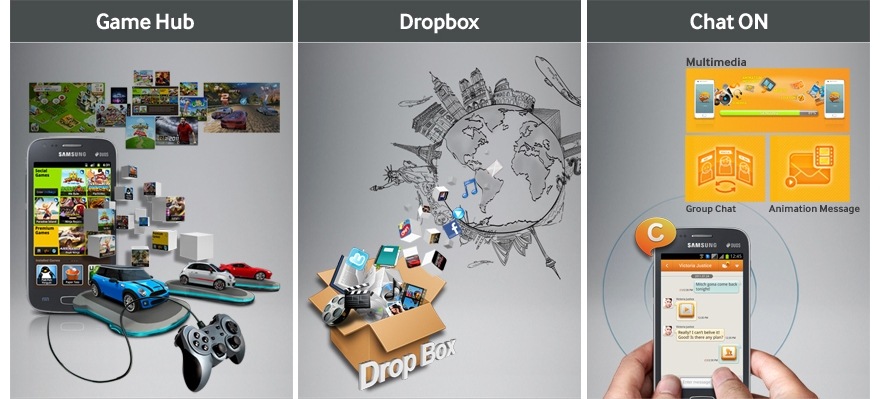 Use Game Hub to access premium games that are optimised for Samsung devices. Dropbox stores all your files online for access anywhere; edit documents on your mobile, backup photos automatically, and share with family and friends (Enjoy 50GB free storage for 2 years ). ChatON connects with all your mobile friends on one multi-purpose messenger. * The availability of services may vary by country ** All images and features can be subject to change
* Image at the top of page of Galaxy Note20 Ultra 5G laying facedown simulated for illustration purposes.
* Image at the top of page of Galaxy Z Fold2 unfolded and seen from the front with the butterfly graphic wallpaper onscreen simulated for illustration purposes.
* User memory is less than the total memory due to storage of the operating system and software used to operate the phones features. Actual user memory will vary depending on the mobile phone operator and may change after software upgrades are performed.

** External Memory may be used to store media (photos, video, and music files) but not applications.

Notice to our customers - safe battery use

If your mobile phone battery is damaged, for example if it is dented, we recommend that you stop using it immediately and replace it with a Samsung genuine battery. If a damaged battery is used, this may affect performance of the battery and in some cases cause damage or injury through overheating, fire or explosion. Examples of situations in which a battery may become damaged are: use in an excessively hot environment, dropping the battery, external pressure on the battery, pet-biting, etc. We recommend that spare batteries are kept in a hard-shell case when not in use.

You should use only Samsung genuine or approved batteries that have been specifically designed for use in Samsung products. The use of incompatible batteries, cables and chargers may not be safe to use and could cause damage to the device or external damage. Please purchase Samsung-branded batteries from reputable and approved sellers to ensure the batteries are not counterfeit.