Fast & Powerful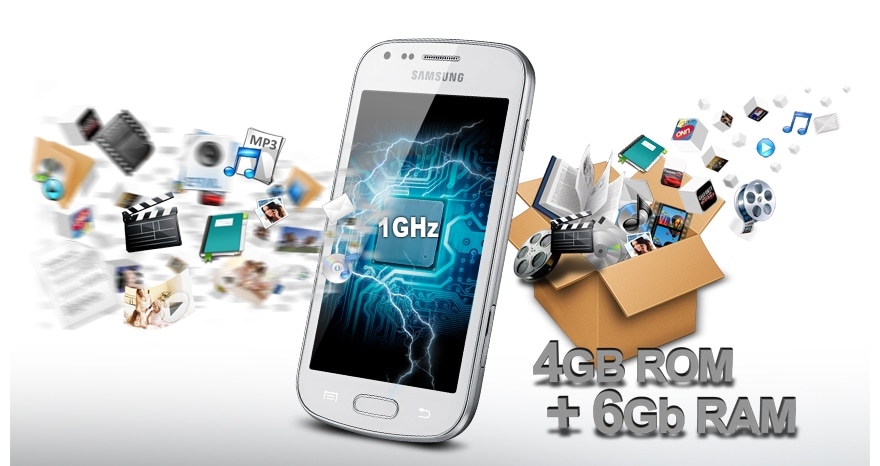 The 1GHz CPU enables this mobile to handle advanced operations with speed and grace. Effortlessly switch back and forth between applications as you multi-task with no lag time! There's no waiting around for anything with this mobile!
Exciting Entertainment with 4"Large Display
No need to squint while trying to read text! Don't lose the detail when viewing photos or videos! The large 4" display can comfortably accommodate web pages, long emails, detailed photos and videos. Everything is portrayed crystal clear with brilliant imagery.
Optimised Android ICS
Equipped with the most up-to-date ICS OS, the mobile's user experience features, enhanced graphics and better organised layouts, making each task you perform more enjoyable and user-friendly.
Exciting Chat On with 4"Large Display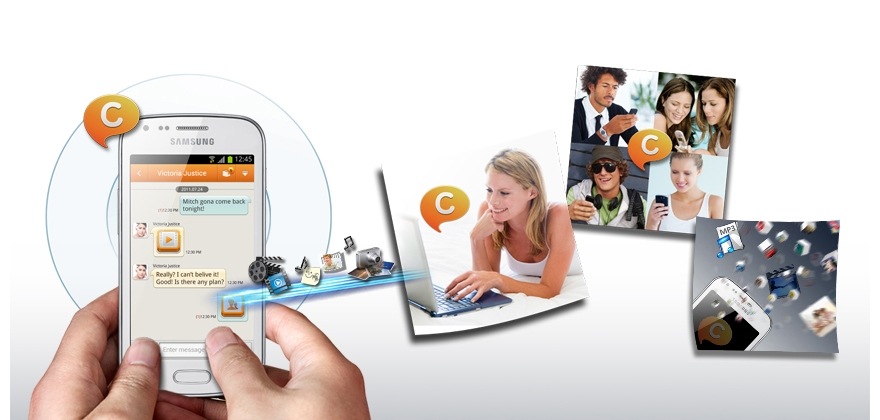 Samsung's ChatON service enables you to socialise with your buddies via a phone number-based service that allows you to do more than just instant message. Freely share multimedia content, do group chatting with all your friends, or even create personalised animated Messages!
* User memory is less than the total memory due to storage of the operating system and software used to operate the phones features. Actual user memory will vary depending on the mobile phone operator and may change after software upgrades are performed.

** External Memory may be used to store media (photos, video, and music files) but not applications.

Notice to our customers - safe battery use

If your mobile phone battery is damaged, for example if it is dented, we recommend that you stop using it immediately and replace it with a Samsung genuine battery. If a damaged battery is used, this may affect performance of the battery and in some cases cause damage or injury through overheating, fire or explosion. Examples of situations in which a battery may become damaged are: use in an excessively hot environment, dropping the battery, external pressure on the battery, pet-biting, etc. We recommend that spare batteries are kept in a hard-shell case when not in use.

You should use only Samsung genuine or approved batteries that have been specifically designed for use in Samsung products. The use of incompatible batteries, cables and chargers may not be safe to use and could cause damage to the device or external damage. Please purchase Samsung-branded batteries from reputable and approved sellers to ensure the batteries are not counterfeit.