Compact but Powerful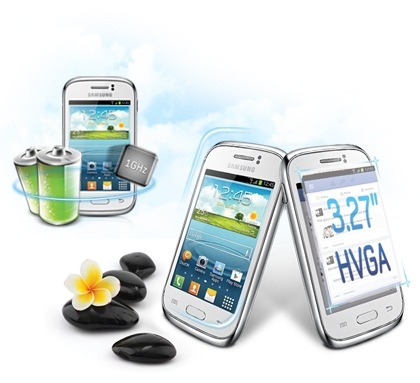 Though mini in size, this mobile is packed to the max with advanced features and powerful performance! Compact enough to fit comfortably in the hand, the mobile also features a large 3.27" full touch display to enjoy all the advanced features. Powered by a 1GHz processor, everything works quickly – whether you're browsing through your photos, music, videos and more!
Android™ 4.1(Jelly Bean) platform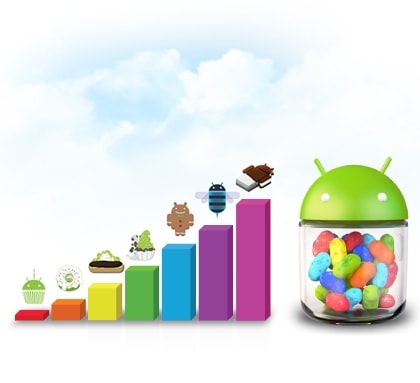 Android™ 4.1(Jelly Bean) platform, so everything feels fast, fluid and smooth - Including easy picture taking control, actionable notifications, and customisable widgets.
Easy Mode
And Easy Mode helps you access key functions such as favourite contacts, apps, dialer, etc on the homescreen with ease.
Motion UI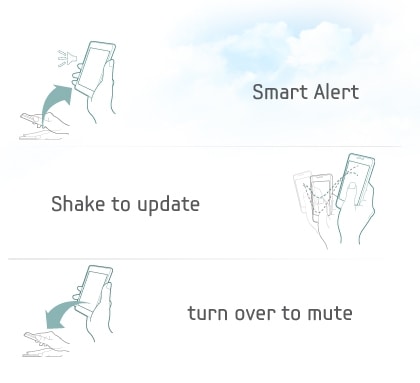 Intuitive and innovative Motion UI understands simple motions for convenient mobile tasks.
Rich Contents & Service
Game Hub Lite offers easy access to premium games that take advantage of Samsung's state-of-the-art technology. ChatON connects all mobile phones through one messenger for texting with buddies as well as sharing videos, images and voice.
Dropbox and S Cloud
Dropbox lets you access important files from anywhere – easy to upload, edit and share. Cloud v0.5 sync your contacts, bookmarks, settings, SMS and more to all your devices, storing and backing up everything in a cloud to be accessed from anywhere over the web.
* User memory is less than the total memory due to storage of the operating system and software used to operate the phones features. Actual user memory will vary depending on the mobile phone operator and may change after software upgrades are performed.

** External Memory may be used to store media (photos, video, and music files) but not applications.

Notice to our customers - safe battery use

If your mobile phone battery is damaged, for example if it is dented, we recommend that you stop using it immediately and replace it with a Samsung genuine battery. If a damaged battery is used, this may affect performance of the battery and in some cases cause damage or injury through overheating, fire or explosion. Examples of situations in which a battery may become damaged are: use in an excessively hot environment, dropping the battery, external pressure on the battery, pet-biting, etc. We recommend that spare batteries are kept in a hard-shell case when not in use.

You should use only Samsung genuine or approved batteries that have been specifically designed for use in Samsung products. The use of incompatible batteries, cables and chargers may not be safe to use and could cause damage to the device or external damage. Please purchase Samsung-branded batteries from reputable and approved sellers to ensure the batteries are not counterfeit.

Battery time is based on our own laboratory measurements, and may vary depending on factors such as device settings, usage patterns and operating conditions.