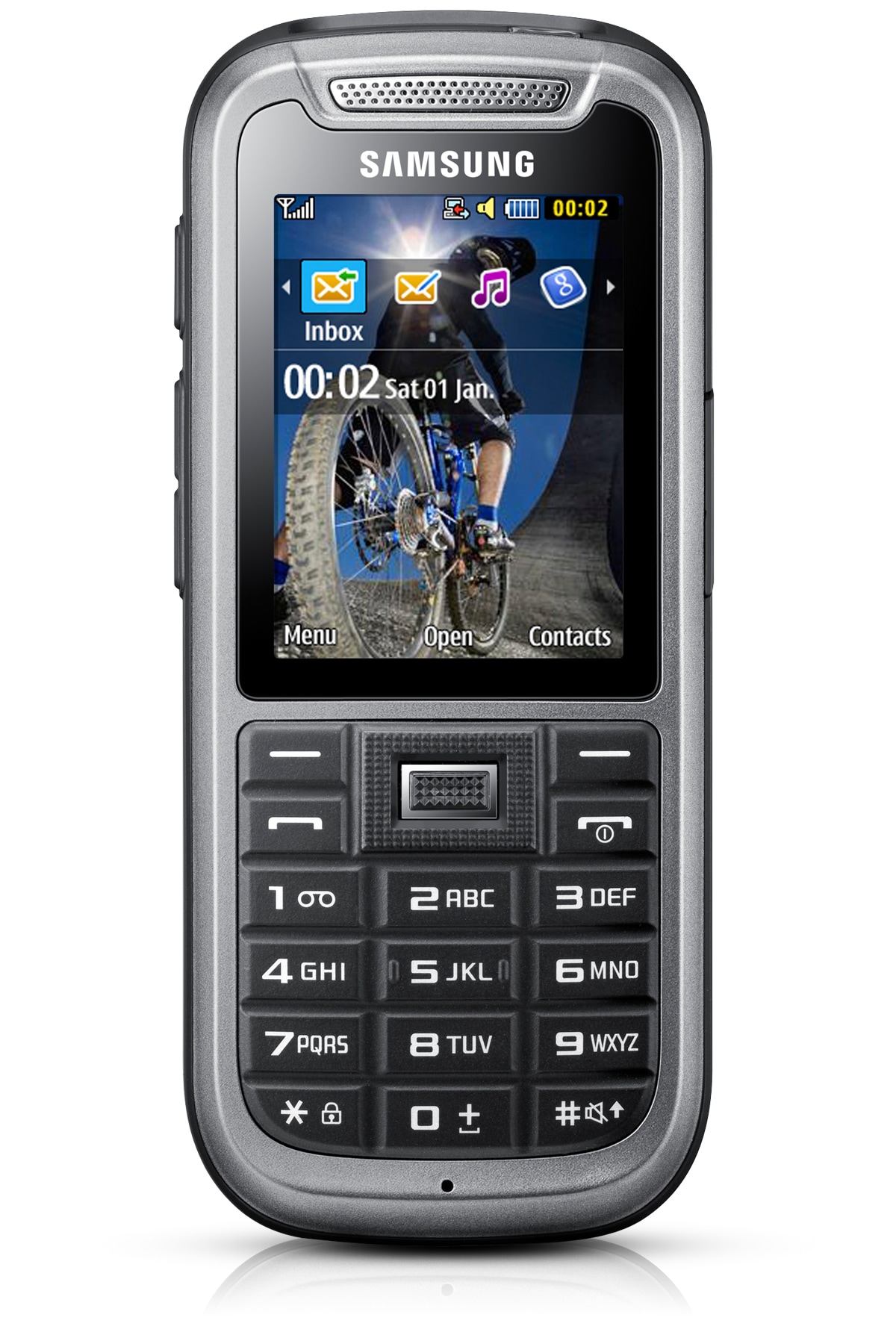 Samsung XCover 2
GT-C3350AAAEIR
Sorry! This product is no longer available
IP67 Certified for Dust Resistance

Whether you're in a desert, at the beach, or in the garage using woodworking tools, you won't have to worry about keeping your phone protected from dust because it already is! IP certified to offer almost complete protection from dust, Samsung XCover 2 is resilient enough for their active and rugged life!
IP67 Certified for Water Resistance

Liquid splashes won't affect the operation of the mobile phone, nor will being dropped in the water! XCover 2 works even when submersed in up to 1 meter of water for up to 30 minutes! Whether you're around water for work purposes or enjoying some leisure time, you won't have to worry about keeping the mobile dry!
Perfect for outdoor activities
XCover 2 can stand up to the most rugged outdoor lifestyle. Even though you're suited up with protective gloves, you'll still be able to press the mobile's keypad with ease. Find yourself in a dark cave or camping at night, you'll have instant illumination when you need it thanks to the built-in torch light. The mobile even comes with an accessory strap that can easily attach to a carabiner clip. Secure it to your backpack,belt loop or tool belt so it's safe and close at hand!
Entertainment

XCover 2 is full of extra features that offer entertainment for mobile users. From a music player to the FM radio, easy access to SNS and Multi IM and microSD storage for all your multimedia files, there's plenty to do! And with the built-in 2MP camera, you can capture memorable moments while exploring the great outdoors!
*Available capacity varies and storage is less due to phone software