How do I clear the cache, history, or cookies on the internet browser on Galaxy device?
The below steps will show you how to clear the cache, cookies, and history of your device's Internet browser.
Note that if you will need to follow different steps to clear the cache on your whole device. Click here to view those.
Not quite what you were looking for? See the list of related content at the bottom of this article.
Note that the steps will differ slightly depending on which browser you are using and the operating system on your device, but the general pathway will remain the same.
1
Tap Internet.
2
Tap the menu icon.
Note: to improve your browsing experience, the menu bar is not always visible. If you can't see it, touch a blank space on the screen and it will pop up.
3
Tap Settings. (You may need to scroll down a little to see it)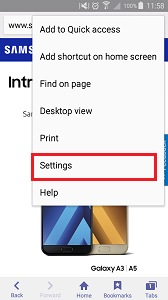 4
Tap Privacy or Privacy and security
5
If you have an older device or version of the app, you should see options to Clear cache and Clear history here. Tap them to clear them.
If you have a newer version of the internet app, tap Delete Personal Data
6
Select the options you want to delete, then tap Delete.
Note that deleting Browsing History will delete the list of pages visited. It will not stop the device from suggesting searches based on your history. To see how to do this, go to step 7 below.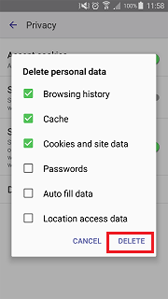 7
To stop the browser from suggesting searches based on previous searches, go back to the previous screen and move the slider next to Suggest searches to off.
1
Tap the Chrome browser
2
Tap the menu icon (three dots)
(If you don't see the menu bar, touch any blank space on the screen to bring it up)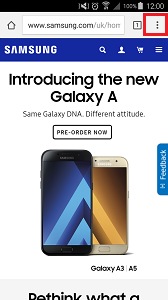 3
Tap History
4
You will now see your history. Tap the X next to a particular page to delete just that one, or tap Delete Browsing Data at the bottom of the screen for more options.
5
Choose what you want to delete by ticking the box alongside then tap Clear Data
Note that this will clear your browsing history but your search suggestions will not be cleared. Go to step 6 to view more privacy options.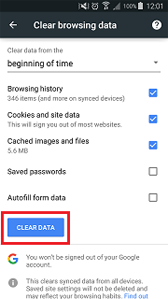 6
Note that you can change your privacy data and what types of data is recorded, by going into Settings >Privacy and then choosing the options that suit you.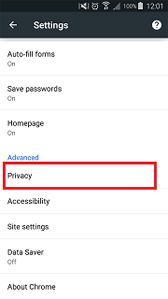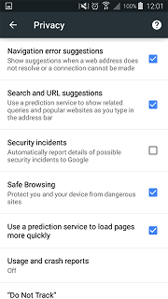 Not finding what you're looking for? We're here to help.
Online
Twitter
Tweet us | 9am-9pm, 7 days a week
Smartphone support | 24 hours, 7 days a week
All product support | 8am - 10pm, 7 days a week
SmartThings | 9am - 5:30pm, Mon - Fri
Email
We'll respond within 24 hours of your request.
Call
0818 717100General Support
Smartphone support | 24 hours, 7 days a week
All product support | 8am - 10pm, 7 days a week

0818 302 016Samsung Shop
For new and existing orders | 9am - 5pm, 5 days a week
0124 75161B2B Support
For business support
8am - 6pm, Mon - Fri
Calls to 0818 numbers are a National Call number.
These are subject to call charges which vary by network and are subject to change.
Calls maybe recorded for training and quality purposes.
For information on how we collect and use your details, please refer to our Privacy policy
* For any printer related enquiries please visit the HP website.
Contact Us