How do I delete a picture or video off my Samsung Galaxy S7 or S7 Edge?

1. From the home screen, choose Apps.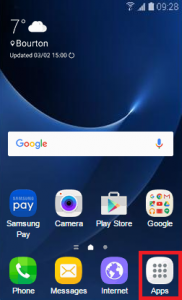 2. Choose Gallery.

3. Choose the image or video you'd like to delete.
4. Choose Delete.

5. Confirm Delete.
Not finding what you're looking for? We're here to help.
Online


There are a number of different ways of contacting us via Live Chat, Email, Twitter, Facebook Messenger and more.

Need a repair?



Whether your product is in warranty or out of warranty, we're here to help.

Contact Us