How to hide the camera cutout on the Galaxy Fold 5G
Each individual app has its own settings for the full screen display. Depending on the app, the camera notch may cover part of the screen. If you're watching a video or using an app where it's important to see the full picture, you can hide the camera cutout so that a black bar is shown at the top of the main screen, preventing the app from being covered.
Please note: when turned on, this feature will be applied to all apps, preventing individual app settings
1
Open your Settings app
2
Tap Display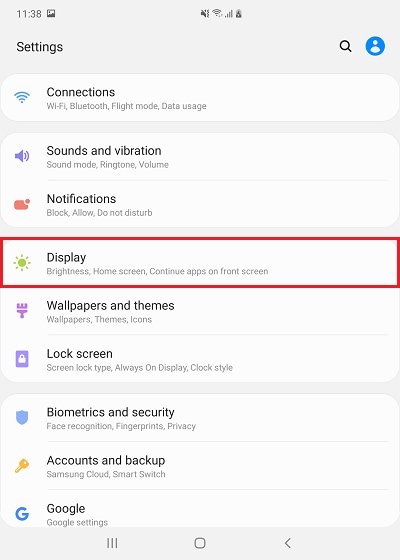 3
Tap Full screen apps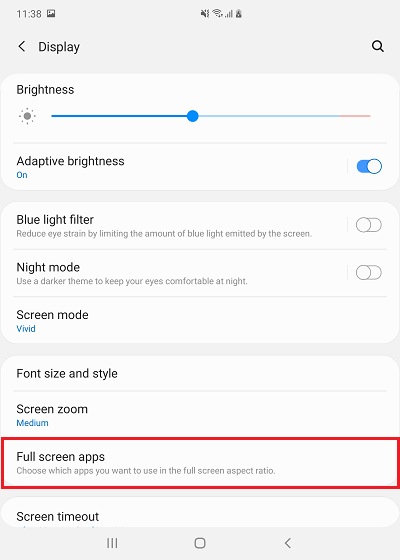 4
Tap the options icon. It will appear as three dots in the upper right of the screen
5
Tap Advanced settings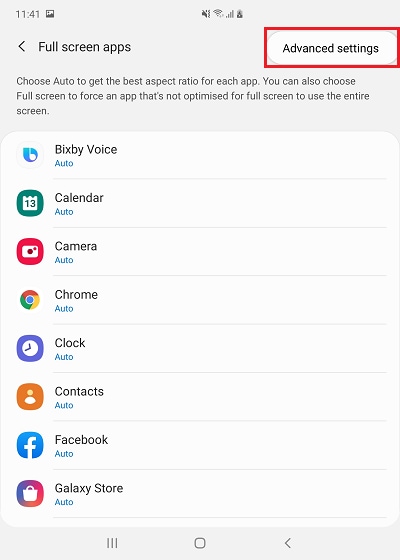 6
Tap Hide camera cutout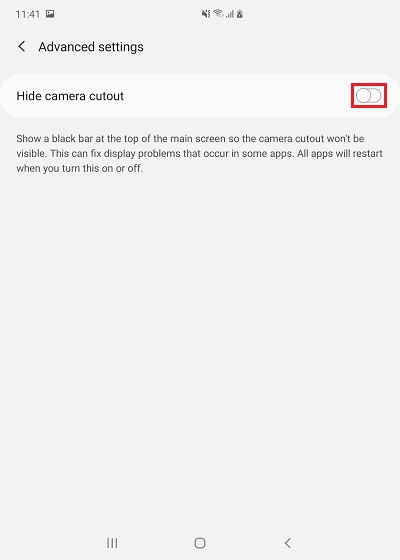 For more help...
Our trained experts are available 24/7 to help you get the most out of your Galaxy Fold 5G.

Phone number: 03307267467
Hours of operation: 24 hours a day, 7 days a week
If you're experiencing unusual behaviour on Samsung mobiles, tablets or wearables, you can send us an error report or ask us a question in the Samsung Members app.
 
This allows us to take a closer look at what is happening. The data is anonymised and only held for the duration of the investigation. Find out more about sending an error report through the Samsung Members app.